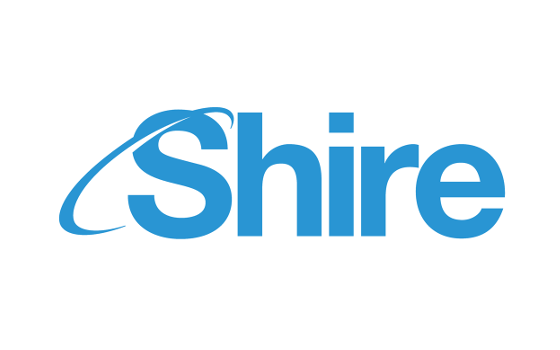 Shire plc (LSE: SHP, NASDAQ: SHPG) announces today that it has completed the sale of its Oncology franchise to Servier S.A.S. for $2.4 billion. The franchise includes the global rights to ONCASPAR® and ex-US and ex-Taiwan rights to ONIVYDE®, as well as Oncology pipeline assets. David Lee, who was previously the head of Shire's Global Genetic Diseases and Oncology franchises, will continue with Servier as CEO of its new US commercial subsidiary, Servier Pharmaceuticals.
"The closing of this transaction demonstrates the value embedded in our portfolio and our continued focus on executing against our strategic priorities," said Dr. Flemming Ornskov, Shire CEO. "I am confident that Servier will continue to bring these important therapies to patients worldwide. I would like to thank David Lee and all those transferring to Servier for their ongoing commitment to meeting the needs of the oncology community, and we wish them continued success."
The Oncology sale proceeds are expected to enable Shire to further reduce its leverage. Shire previously announced a leverage target of Non GAAP Net Debt to EBITDA of below 2.5x by the end of 2018. Shire will update its financial guidance, including the impact of the Oncology sale, as part of the Q3 earnings announcement later this year.
Shire first announced its plans to sell its Oncology franchise to Servier on April 16, 2018. This transaction constitutes a Class 2 transaction for the purposes of the U.K. Listing Rules and, as such, Shire shareholder approval was not required. The transaction was approved by the Board of Directors; the Board initiated the potential sale of the Oncology franchise in December 2017.
About Shire
Shire is the global biotechnology leader serving patients with rare diseases and specialized conditions. We seek to push boundaries through discovering and delivering new possibilities for patient communities who often have few or no other champions. Relentlessly on the edge of what's next, we are serial innovators with a diverse pipeline offering fresh thinking and new hope. Serving patients and partnering with healthcare communities in over 100 countries, we strive to be part of the entire patient journey to enable earlier diagnosis, raise standards of care, accelerate access to treatment, and support patients. Our diverse portfolio of therapeutic areas includes Immunology, Hematology, Genetic Diseases, Neuroscience, Internal Medicine, and Ophthalmics.
Championing patients is our call to action - it brings the opportunity - and responsibility - to change people's lives.