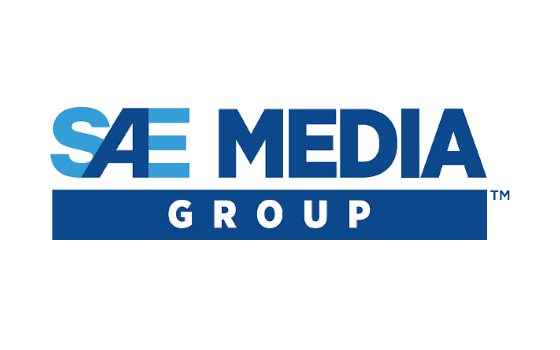 13 - 14 March 2023
, London, UK.
SAE Media Group is proud to present its 4th Annual AI in Drug Discovery Conference, taking place from 13 - 14 March 2023 in London, UK.
With the recent pandemic highlighting the need for rapid drug discovery, AI has become an area of increased interest. This is driven by the ability to discover drugs through the use of machine and deep learning. The current challenges within the drug discovery industry include the significant time consumption and expenses involved. This conference will discuss the solutions to these problems with presentations and updates from leading industry experts.
AI in drug discovery is leading the way into a shorter, cheaper and more successful R&D era where compound generation is automated, drug synthesis is predictable and undruggable diseases are finally being targeted.
The uptake of structure-based target selection and innovative in-silico techniques are driving optimised, more efficient drug discovery. This, alongside sessions on automation, robotics and how to improve patient-centricity in precision medicine are just some of the topics set to be discussed which you wouldn't want to miss at the 4th annual AI in Drug Discovery Conference 2023.
The influential line-up of speakers will be taking to the stage from 13 - 14 March 2023 at the Copthorne Tara Hotel, London to provide you with the latest insights and advice for you to take back to your business.
Key Reasons to Attend
DELVE into key industry research focuses, with talks on fragment-based selection, in silico drug design and personalised medicine from GSK, Bayer, Janssen Pharmaceuticals and more
INCREASE the diversity of your drug discovery programme with case studies in applying knowledge graphs, molecular dynamic simulations, and digital twins throughout the development process
UTILISE breakthroughs in robotics, automation and quantum chemical methods alongside AI to drive the next generation of drug discovery
UNCOVER the role that international cooperation and open-source data played in the rapid development of Covid-19 treatments, and how this can be an example for the future of pharmaceutical R&D
LEARN how to implement AI and Machine Learning techniques throughout the discovery pipeline from antigens and genomics to proteins and peptides
For further information and to register, please visit:
http://www.ai-indrugdiscovery.com
About SAE Media Group
SAE Media Group Conferences, based in London, connects global communities with focused networking conferences. We provide our customers with solutions through industry knowledge and collaboration that enables our attendees to return to their organisations better equipped to overcome their key business challenges.
Our key events focus on Defence and Aerospace, Pharmaceutical and Medical. Each year we bring together over 5,000 senior business professionals at our conferences.
SAE Media Group (SMG), an subsidiary of SAE International, reports the latest technology breakthroughs and design innovations to a global audience of nearly 1,000,000 engineers, researchers, and business managers. SMG provides critical information these professionals need to develop new and improved products and services.
SAE Media Group is comprised of two synergistic organizations:
SMG Conferences, based in London, produces over 60 high-level networking events worldwide, concentrating on the Aerospace, Defense, Pharmaceutical, and Medic al industries. These events bring together senior government and industry executives/program managers to share knowledge and collaborate on key technology topics including military space, unmanned and autonomous systems, microbiology, biosensors, and much more. SMG's flagship event, Global MilSatCom, is the world's premier conference for the military satellite communications market.
SMG Media, headquartered in New York City, offers a diverse multimedia network of engineering magazines, e-newsletters, web sites, webcasts, special reports, and custom marketing services. Primary areas of focus include the Aerospace/Defense, Automotive, Commercial Vehicle, Electronics, and Medical sectors, with extensive coverage of cross-industry technologies including batteries/energy storage, sensors, photonics and imaging, advanced manufacturing, robotics, and motion control.