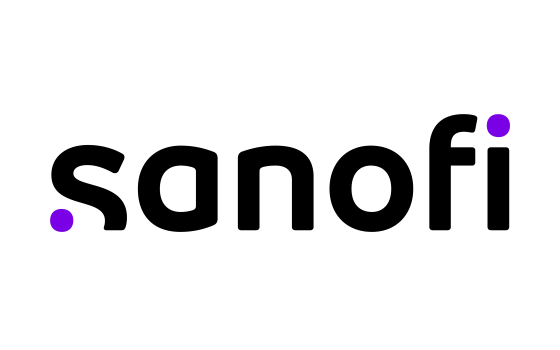 Sanofi today celebrates the inauguration of its new digital manufacturing facility in Framingham, Massachusetts, marking one of the world's first digital facilities using intensified, continuous biologics production technology. The new facility features leading-edge technology that connects the production process with research and development, paving the way for improved commercialization of important new medicines for patients.
This facility accelerates the recent transformation of Sanofi's Industrial Affairs organization to focus on biologics-based therapies, in line with the transformation of the company's R&D pipeline. The ramping up of bio-pharmaceutical production capacities is a key pillar to achieving Sanofi's ambition to establish the gold standard in the bio-pharmaceutical industry.
Sanofi at the leading edge of biologics manufacturing
The facility's advanced paperless and data-driven manufacturing technologies is expected to enable Sanofi to achieve higher levels of productivity, agility, and flexibility, reducing the time it takes for products to move from the development labs to the manufacturing plant, and - most importantly - meeting the needs of patients around the world.
"We have been investing for some years to prepare for Sanofi's future. Our Framingham facility leads the way in delivering the next generation of biologics manufacturing, leveraging intensified, continuous processing in a fully integrated digitally powered facility," said Philippe Luscan, Executive Vice President, Global Industrial Affairs at Sanofi. "This opening demonstrates we are at the leading edge of innovation and manufacturing excellence, helping us to shape the future of both our company and the industry."
The digital transformation of Sanofi's manufacturing network is a key element of the company's goal to leverage better use of data to optimize the company's manufacturing processes, increasing efficiencies, improving the agility needed to respond to fast changing patient needs, and speeding up the commercialization of new medicines emerging from the R&D pipeline.
Framingham is the latest biologics manufacturing facility amongst a number of pilots, which are being accelerated across the Sanofi network. The innovations established at this facility are being rapidly deployed and standardized across the company. Framingham is the first "digitally born" facility while similar digital transformations are introduced in other legacy plants. Beyond Framingham, Sanofi intends to move forward with digital transformation initiatives in Toronto (Canada), Suzano (Brazil), Waterford (Ireland), Sisteron (France), and Geel (Belgium).
Newest part of Sanofi's integrated biologics hub in Framingham
The Framingham digital bio-manufacturing facility is part of Sanofi's integrated, cross-functional biologics hub in Framingham, Massachusetts. A critical global hub for more than 30 years, the campus offers co-location of all the infrastructure and activities required to speed the delivery of innovative new therapies to patients, from early stage research and process development through clinical and commercial manufacturing, including the key enabling functions of quality control and compliance, regulatory, engineering, supply chain, and learning and development.
The co-location of these critical functions allows for seamless, end-to-end product and process design and manufacturing and provides leading-edge development opportunities for our employees' competencies evolution.
About Sanofi
Sanofi is dedicated to supporting people through their health challenges. We are a global biopharmaceutical company focused on human health. We prevent illness with vaccines, provide innovative treatments to fight pain and ease suffering. We stand by the few who suffer from rare diseases and the millions with long-term chronic conditions.
With more than 100,000 people in 100 countries, Sanofi is transforming scientific innovation into healthcare solutions around the globe.
Sanofi, Empowering Life