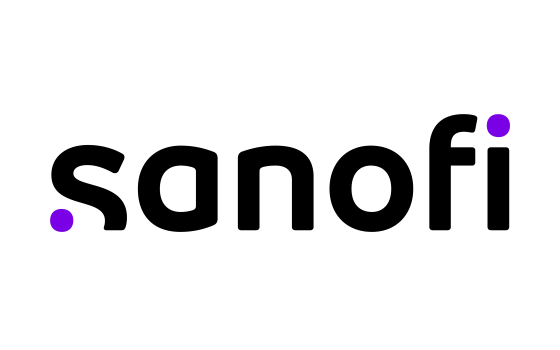 On World Hemophilia Day April 17th, the global bleeding disorders community unites to raise awareness and understanding of hemophilia and areas of unmet needs for patients. Hemophilia is a rare, genetic bleeding disorder in which the ability of a person's blood to clot is impaired, which can lead to bleeding episodes that can cause pain, irreversible joint damage, and life-threatening hemorrhages. Hemophilia most often occurs in boys, and there is currently no cure.
Hemophilia: A Global Public Health Challenge
The World Federation of Hemophilia (WFH) estimates that there are approximately 400,000 people living with hemophilia worldwide, with an estimated 75% having limited or no access to treatment, particularly in the developing world. People with severe hemophilia in these countries often don't survive to adulthood due to lack of treatment [1].
A Compelling Vision to Make the Impossible Possible
Sanofi Genzyme, together with its collaboration partner Sobi, continues to support the 2014 pledge to donate up to one billion international units (IUs) of clotting factor in the developing world for up to 10 years, including up to 500 million IUs to the WFH Humanitarian Aid Program over a period of five years, with an aim to significantly transform the way hemophilia care is delivered in these countries.

"The impact of this unprecedented donation is life-changing, and reflects our steadfast commitment to the global hemophilia community," said Mouhamed Gueye, PharmD, MBA, Head of Global Medical Affairs, Rare Blood Disorders, Sanofi Genzyme. "Sanofi Genzyme is founded on the belief that it is our responsibility to help address the treatment gap that exists in the developing world and that innovative therapies are only beneficial if we can deliver them globally to the patients who need them."

Donations to the WFH Humanitarian Aid Program began in 2015 and the impact has been far-reaching. Over 362 million IUs of clotting factor have been donated to date, providing treatment to over 16,800 patients in 40 countries. In just over three years, more than 117,000 acute bleeds have been treated and nearly 2,000 surgeries have been performed as a result of the donated product.

"Thanks to the visionary leadership of Sanofi Genzyme and Sobi, we are now able to provide a sustainable, predictable supply of factor therapy, which has drastically shifted how patients are treated in developing countries," explained Assad Haffar, WFH Director of Humanitarian Aid. "Not only are doctors able to perform life-saving surgeries and treat acute bleeds, they can rely on these donations to treat new patients and conduct outreach programs with more confidence. This has made a tremendous difference for thousands of people in the global hemophilia community."

This donation has greatly expanded the WFH Humanitarian Aid Program and treaters now have the peace of mind to provide treatment today and plan for tomorrow, knowing they will still have access to factor therapy in the future.

"Today, and every day, we are standing with the community to elevate awareness of hemophilia," said Dr. Gueye. "We are proud of our legacy in and commitment to the global rare blood disorders community and will not stop our efforts until all people living with hemophilia have access to quality treatment and care, regardless of where they live."

Sanofi Genzyme will celebrate World Hemophilia Day with members of the hemophilia community, who will participate in the company-sponsored Project Gratitude program across the United States. The goal of this program is to encourage members to take a moment to share what they are grateful for, such as; community, scientific innovation, and family. The company will also show its support by collaborating with U.S. advocacy groups on the WFH's Light It Up Red campaign by illuminating public landmarks across the country, including Boston's Zakim Bridge and South Station, the Wrigley Building in Chicago, the Wells Fargo/Duke Energy Building in Charlotte, the US Bank Tower in Los Angeles, and the Richmond Science Museum in Richmond.

1. About Bleeding Disorders. The World Federation of Hemophilia. https://www.wfh.org/en/page.aspx?pid=642, accessed on April 11, 2019