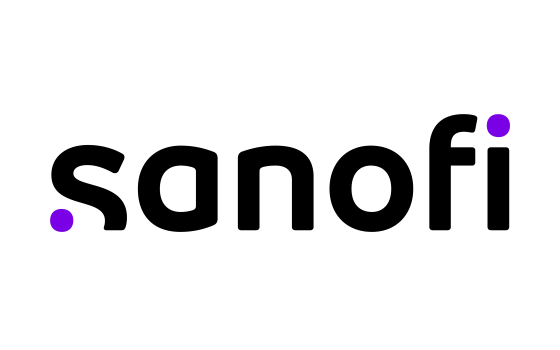 The U.S. Food and Drug Administration has approved Dupixent® (dupilumab) as an add-on maintenance therapy in patients with moderate-to-severe asthma aged 12 years and older with an eosinophilic phenotype or with oral corticosteroid-dependent asthma.

Dupixent inhibits the overactive signaling of interleukin-4 (IL-4) and interleukin-13 (IL-13), two key proteins that contribute to the Type 2 inflammation that may underlie moderate-to-severe asthma. This effect is associated with the reduction of inflammatory biomarkers including fractional exhaled nitric oxide (FeNO), immunoglobulin E (IgE) and eotaxin-3 (CCL26).

"Dupixent is now approved in the U.S. for two important groups of uncontrolled asthma patients - those who are moderate-to-severe with an eosinophilic phenotype or those with oral corticosteroid-dependent asthma," said George D. Yancopoulos, M.D., Ph.D., President and Chief Scientific Officer of Regeneron. "In the asthma clinical trial program, Dupixent reduced severe exacerbations and oral corticosteroid use, improved quality of life and showed statistically significant and clinically meaningful improvements in lung function. Following the approvals in atopic dermatitis and asthma, and recently announced positive Phase 3 results in chronic rhinosinusitis with nasal polyps, we are committed to advancing our broad development program in additional Type 2 inflammatory diseases."

"Today's approval marks a significant development for certain people with moderate-to-severe asthma aged 12 years and older. For patients dependent on oral corticosteroids, Dupixent improved lung function, reduced oral corticosteroid use and reduced exacerbations regardless of baseline eosinophil levels," said Olivier Brandicourt, M.D., Chief Executive Officer, Sanofi. "Despite the spectrum of treatments for asthma, there continues to be an unmet need for so many patients with moderate-to-severe asthma, and given that Dupixent works differently than other biologics, there is now a new treatment option for some of these patients. Dupixent has already made a difference for many adults with atopic dermatitis, and we now have the opportunity to do the same for certain adults and adolescents with moderate-to severe asthma in the U.S."

Patients with moderate-to-severe asthma often have uncontrolled, persistent symptoms despite standard-of-care therapy that may make them suitable for treatment with a biologic therapy. They live with coughing, wheezing and difficulty breathing, and are at risk of severe asthma attacks that may require emergency room visits or hospitalizations.[1],[2] Oral corticosteroids can provide relief for severe, short-term symptoms. However, their chronic use is limited to the most severe patients due to the potential for serious side effects.[3],[4]

"Despite being compliant with their current medicine, many people with moderate-to-severe asthma, including those with eosinophilic phenotype or with oral steroid dependence, live with persistent symptoms like unpredictable attacks and difficulty breathing," said Kenneth Mendez, president and CEO of the Asthma and Allergy Foundation of America (AAFA). "AAFA supports the availability of innovative new treatment options for people with asthma who struggle with uncontrolled symptoms that impair their quality of life."

For people with asthma, Dupixent comes in two doses (200 mg and 300 mg) given every other week at different injection sites after an initial loading dose.
Efficacy and safety results from the pivotal clinical trial program
The pivotal trial program evaluated 2,888 adult and adolescent patients with moderate-to-severe asthma in three randomized, placebo-controlled, multicenter trials (Trial 1, Trial 2 and Trial 3) for six months to one year (24 to 52 weeks). All trials enrolled patients irrespective of minimum baseline eosinophil levels.

In Trial 2 (the largest trial), Dupixent reduced exacerbations and improved lung function in the overall population. Benefits in exacerbations were seen in patients with eosinophil counts greater than or equal to 150 cells/microliter, which represented 70% of the patients enrolled. Efficacy improved in patients with higher eosinophil counts. For example, in patients with blood eosinophils of 300 cells/microliter or greater, Dupixent reduced severe exacerbations by 67% compared to placebo and improved FEV1 (lung function) by 29%-33% compared to 14%-16% for placebo. In patients with eosinophil counts less than 150 cells/microliter, there was no difference in severe exacerbation rates for Dupixent versus placebo.

In Trial 3, which evaluated severe, oral corticosteroid-dependent patients, Dupixent reduced average daily oral corticosteroid use by 70% compared to 42% with placebo. More than half of patients treated with Dupixent completely eliminated use of oral corticosteroids. Effects on lung function and on oral steroid and exacerbation reduction were similar for Dupixent irrespective of baseline blood eosinophil levels.

In the asthma clinical trials, the adverse reactions that occurred with Dupixent at a rate of at least 1% and more frequently than the respective comparator were injection site reactions, sore throat, and an increase in the number of eosinophils, a type of white blood cell, in the blood.

Additional data can be found in the prescribing information. Data from Trial 1 were published in The Lancet in April 2016 and data from Trials 2 and 3 were published in the New England Journal of Medicine in May 2018.
About Dupixent
Dupixent comes in a pre-filled syringe and is intended for injection under the skin (subcutaneous injection) under the guidance of a healthcare provider. It can be given in a clinic or, for convenience, at home by self-administration after training by a healthcare professional.

Dupixent is also approved in the U.S. for the treatment of adults with moderate-to-severe atopic dermatitis whose disease is not adequately controlled with topical prescription therapies, or when those therapies are not advisable. In the U.S., Dupixent is marketed by Sanofi Genzyme, the specialty care global business unit of Sanofi, and Regeneron.

The wholesale acquisition cost of Dupixent remains unchanged and will be the same for both asthma doses. Sanofi and Regeneron are committed to helping patients in the U.S. who are prescribed Dupixent gain access to the medicine and receive the support they may need with the DUPIXENT MyWay® program. For more information, please call 1-844-DUPIXENT (1-844-387-4936) or visit www.DUPIXENT.com.

Dupixent is currently under regulatory review for moderate-to-severe asthma in several other countries, including Japan and in the European Union (EU).
Dupilumab development program is ongoing
Sanofi and Regeneron are also studying dupilumab in a broad range of clinical development programs for diseases driven by Type 2 inflammation, including chronic rhinosinusitis with nasal polyps (Phase 3), pediatric asthma (Phase 3), pediatric atopic dermatitis (Phase 3), adolescent atopic dermatitis (Phase 3), eosinophilic esophagitis (Phase 3), grass allergy (Phase 2) and peanut allergy (Phase 2). A future trial is planned for chronic obstructive pulmonary disease. Dupixent is also being studied in combination with REGN-3500, which targets IL-33. These potential uses are investigational and the safety and efficacy have not been evaluated by any regulatory authority. Dupilumab and REGN-3500 are being jointly developed by Sanofi and Regeneron under a global collaboration agreement.

For more information on dupilumab clinical trials please visit www.clinicaltrials.gov.
About Regeneron
Regeneron (NASDAQ: REGN) is a leading biotechnology company that invents life-transforming medicines for people with serious diseases. Founded and led for 30 years by physician-scientists, our unique ability to repeatedly and consistently translate science into medicine has led to seven FDA-approved treatments and numerous product candidates in development, all of which were homegrown in our laboratories. Our medicines and pipeline are designed to help patients with eye diseases, allergic and inflammatory diseases, cancer, cardiovascular and metabolic diseases, neuromuscular diseases, infectious diseases and rare diseases.
Regeneron is accelerating and improving the traditional drug development process through our proprietary VelociSuite® technologies, such as VelocImmune® which produces optimized fully-human antibodies, and ambitious research initiatives such as the Regeneron Genetics Center, which is conducting one of the largest genetics sequencing efforts in the world.
About Sanofi
Sanofi is dedicated to supporting people through their health challenges. We are a global biopharmaceutical company focused on human health. We prevent illness with vaccines, provide innovative treatments to fight pain and ease suffering. We stand by the few who suffer from rare diseases and the millions with long-term chronic conditions.
With more than 100,000 people in 100 countries, Sanofi is transforming scientific innovation into healthcare solutions around the globe.
Sanofi, Empowering Life
1. Global Initiative for Asthma (GINA). Global Strategy for Asthma Management and Prevention. 2018. Available at: http://ginasthma.org/download/832/. Last accessed July 2018.
2. Price D, Fletcher M, van der Molen T. Asthma control and management in 8,000 European patients: the REcognise Asthma and LInk to Symptoms and Experience (REALISE) survey. NPJ Prim Care Respir Med 2014;24:14009.
3. Daugherty J et al. The impact of long-term systemic glucocorticoid use in severe asthma: A UK retrospective cohort analysis. J Asthma. 2017 Sep 19:1-8.
4. Lefebvre et al. Burden of systemic glucocorticoid-related complications in severe asthma. Curr Med Res Opin. 2017 Jan;33(1):57-65.