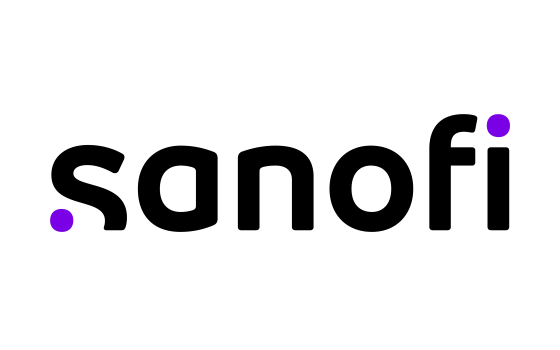 Sanofi (Euronext: SAN; NYSE: SNY) and Ablynx (Euronext Brussels and Nasdaq: ABLX) today announced the results of the initial tender offer period of Sanofi's previously announced tender offers to acquire all of the outstanding shares (including shares represented by American Depositary Shares ("ADSs")), warrants and convertible bonds (together, the "Securities") of Ablynx.
The tender offer is made pursuant to the Heads of Agreement, dated January 28, 2018 between Sanofi and Ablynx, and is comprised of two separate but concurrent tender offers: (i) a tender offer under the laws of Belgium for all of the outstanding shares, warrants and convertible bonds of Ablynx (the "Belgian Offer") and (ii) a tender offer under the laws of the U.S. for all of the outstanding shares held by U.S. holders and ADSs held by holders, wherever located (the "U.S. Offer", and together with the Belgian Offer, the "Offers").
Sanofi confirmed that, as of the expiration of the initial acceptance period, which expired on May 4, 2018, a total of 71,972,994 shares (including 7,446,312 shares represented by ADSs), 2,594,841 warrants and 975 convertible bonds had been validly tendered into the Offers and not withdrawn. Sanofi will own 95.60% of the outstanding shares of Ablynx on the settlement date of the Offers, of which more than 90% were acquired through the Offers. Sanofi further confirmed that the Minimum Tender Condition and the other conditions to the Offers have been satisfied.
The Securities tendered into the Offers are expected to be settled on or about May 18, 2018.
Sanofi's Chief Executive Officer, Olivier Brandicourt commented, "We are pleased to officially welcome Ablynx to Sanofi, which will advance the strategic transformation of our R&D, expanding our late-stage pipeline and strengthening our platform for growth in rare blood disorders. Today's announcement represents the evolution of an already successful partnership as we reaffirm our commitment to Belgium, where we have invested significantly over the years."
Ablynx's Chief Executive Officer, Edwin Moses commented, "We very much look forward to joining the Sanofi family and together bring multiple Nanobody®-based medicines to patients in the future. Over the last 17 years, we have built a very passionate world-class team in Ghent dedicated to developing the Nanobody platform and we believe that together with Sanofi's impressive skills, capabilities and resources, we will make a significant impact on improving healthcare in the future."
About Ablynx
Ablynx is a biopharmaceutical company engaged in the development of Nanobodies, proprietary therapeutic proteins based on single-domain antibody fragments, which combine the advantages of conventional antibody drugs with some of the features of small-molecule drugs. Ablynx is dedicated to creating new medicines which will make a real difference to society. Today, Ablynx has more than 45 proprietary and partnered programs in development in various therapeutic areas including inflammation, haematology, immuno-oncology, oncology and respiratory disease. Ablynx has collaborations with multiple pharmaceutical companies including AbbVie; Boehringer Ingelheim; Eddingpharm; Merck & Co., Inc., Kenilworth, New Jersey, USA; Merck KGaA; Novo Nordisk; Sanofi and Taisho Pharmaceuticals. Ablynx is headquartered in Ghent, Belgium.
About Sanofi
Sanofi is dedicated to supporting people through their health challenges. We are a global biopharmaceutical company focused on human health. We prevent illness with vaccines, provide innovative treatments to fight pain and ease suffering. We stand by the few who suffer from rare diseases and the millions with long-term chronic conditions.
With more than 100,000 people in 100 countries, Sanofi is transforming scientific innovation into healthcare solutions around the globe.