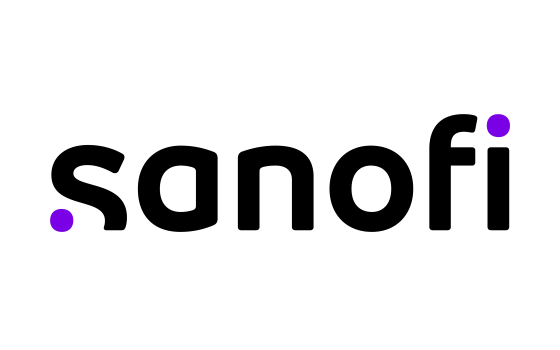 Sanofi and Regeneron Pharmaceuticals, Inc. today announced that the U.S. Food and Drug Administration (FDA) has granted Breakthrough Therapy designation status to cemiplimab (REGN2810) for the treatment of adults with metastatic cutaneous squamous cell carcinoma (CSCC) and adults with locally advanced and unresectable CSCC, the second deadliest skin cancer after melanoma[1], [2]. Cemiplimab is an investigational human, monoclonal antibody targeting PD-1.

Sanofi and Regeneron previously reported positive, preliminary results for cemiplimab from two expansion cohorts involving 26 advanced CSCC patients in a Phase 1 study of nearly 400 patients, at the American Society of Clinical Oncology (ASCO) Annual Meeting in June 2017. EMPOWER-CSCC 1, a Phase 2, potentially pivotal, single-arm, open label clinical trial of cemiplimab is currently enrolling patients for metastatic CSCC and locally advanced and unresectable CSCC. Cemiplimab is being jointly developed by Sanofi and Regeneron under a global collaboration agreement. Pending data results, the companies anticipate submitting a biologics license application for cemiplimab with the FDA in the first quarter of 2018.

CSCC is the second most common type of skin cancer in the United States. Although CSCC has a good prognosis when caught early, it can prove especially difficult to treat when it progresses to advanced stages. Patients at this stage can be disfigured due to multiple surgeries to remove CSCC tumors on the head, neck and other parts of the body.[3] CSCC is responsible for the most deaths among non-melanoma skin cancer patients.[2]

Breakthrough Therapy designation serves to expedite the development and review of drugs that target serious or life-threatening conditions. Drugs qualifying for this designation must show credible evidence of a substantial improvement on a clinically significant endpoint over available therapies, or over placebo if there is no available therapy. The designation includes all of the Fast Track program features, as well as more intensive FDA guidance and discussion. The Breakthrough Therapy designation is distinct from both accelerated approval and priority review, which can also be granted to the same drug if relevant criteria are met.[4]

Cemiplimab is currently under clinical development, and its safety and efficacy has not been fully evaluated by any regulatory authority.

About Sanofi
Sanofi, a global healthcare leader, discovers, develops and distributes therapeutic solutions focused on patients' needs. Sanofi is organized into five global business units: Diabetes and Cardiovascular, General Medicines and Emerging Markets, Sanofi Genzyme, Sanofi Pasteur and Consumer Healthcare. Sanofi is listed in Paris (EURONEXT: SAN) and in New York (NYSE: SNY).

About Regeneron Pharmaceuticals, Inc.
Regeneron (NASDAQ: REGN) is a leading biotechnology company that invents life-transforming medicines for people with serious diseases. Founded and led for nearly 30 years by physician-scientists, our unique ability to consistently translate science into medicine has led to six FDA-approved treatments and over a dozen product candidates, all of which were homegrown in our laboratories. Our medicines and pipeline are designed to help patients with eye disease, heart disease, allergic and inflammatory diseases, pain, cancer, infectious diseases and rare diseases.

Regeneron is accelerating and improving the traditional drug development process through its proprietary VelociSuite® technologies, including VelocImmune® which yields optimized fully-human antibodies, and ambitious initiatives such as the Regeneron Genetics Center, one of the largest genetics sequencing efforts in the world.

1. Siegel R, et al. Cancer Statistics, 2017. CA Cancer J Clin. 2017;67:7–30. doi: 10.3322/caac.21387
2. Burton KA, et al. Cutaneous Squamous Cell Carcinoma: A Review of High-Risk and Metastatic Disease. Am J Clin Dermatol. 2016;17:491-508. doi:10.1007/s40257-016-0207-3.
3. Medscape. Cutaneous Squamous Cell Carcinoma. Available at: http://emedicine.medscape.com/article/1965430-overview. Last Accessed: Last Accessed: August 2, 2017.
4. U.S. Food and Drug Administration. Frequently Asked Questions: Breakthrough Therapies. Available at: https://www.fda.gov/regulatoryinformation/lawsenforcedbyfda/significantamendmentstothefdcact/fdasia/ucm341027.htm. Last Accessed: August 2, 2017.