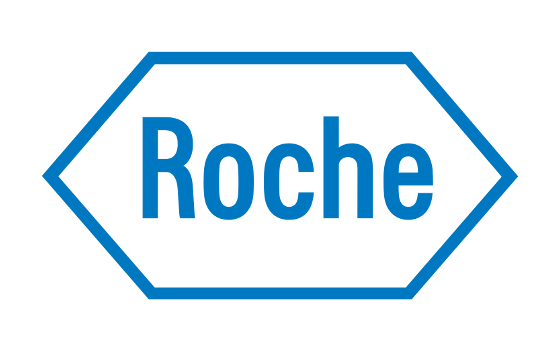 In the first half of 2018, Group sales rose 7% to CHF 28.1 billion and core EPS grew 19%. Excluding the effect of the US tax reform, core EPS grew 8%, ahead of sales. Core EPS growth reflects the strong underlying business performance. IFRS net income increased 33%, due to the underlying core results and lower impairment of intangible assets compared to 2017.
Sales in the Pharmaceuticals Division increased 7% to CHF 21.8 billion. Key growth drivers were the recently launched medicines Ocrevus, used to treat two forms of multiple sclerosis, and cancer medicines Perjeta, Alecensa and Tecentriq. Tamiflu contributed with high sales at the beginning of the year due to a severe flu season. As expected, the strong growth reported for the Pharmaceuticals Division was partially offset by lower sales of MabThera/Rituxan and of Tarceva.
In the US, sales increased 15%, led by Ocrevus, Herceptin and Perjeta. Ocrevus sales were supported by continued strong new patient demand. The 27% sales increase of Perjeta was driven by its use for adjuvant (after surgery) treatment of patients with HER2-positive early breast cancer at high risk of recurrence.
In Europe (-8%), strong launches of our new medicines Ocrevus, Tecentriq and Alecensa, especially in Germany, partially offset declining sales of MabThera/Rituxan (-47%), which were affected by biosimilar impact. Perjeta sales continued to grow, specifically in the metastatic and neoadjuvant settings. In the International region, sales grew 5%, led by the Latin America and Asia-Pacific subregions. In Japan, sales were stable, despite government price cuts.
Commenting on the Group's results, Roche CEO Severin Schwan said: "In the first half of the year, both our Pharmaceuticals and Diagnostics Divisions achieved very strong results. Given the very good, continuously growing uptake of our new medicines, we are well on track to rejuvenate our portfolio. The growth of our business will continue, also beyond the current year. Based on the performance in the first half of the year, we are increasing the outlook for the full-year 2018 to mid-single digit sales growth, and targeting core earnings per share to grow in the mid-teen digits, at constant exchange rates."
About Roche
Roche is a global pioneer in pharmaceuticals and diagnostics focused on advancing science to improve people's lives. The combined strengths of pharmaceuticals and diagnostics under one roof have made Roche the leader in personalised healthcare - a strategy that aims to fit the right treatment to each patient in the best way possible.
Roche is the world's largest biotech company, with truly differentiated medicines in oncology, immunology, infectious diseases, ophthalmology and diseases of the central nervous system. Roche is also the world leader in in vitro diagnostics and tissue-based cancer diagnostics, and a frontrunner in diabetes management.
Founded in 1896, Roche continues to search for better ways to prevent, diagnose and treat diseases and make a sustainable contribution to society. The company also aims to improve patient access to medical innovations by working with all relevant stakeholders. Thirty medicines developed by Roche are included in the World Health Organization Model Lists of Essential Medicines, among them life-saving antibiotics, antimalarials and cancer medicines. Roche has been recognised as the Group Leader in sustainability within the Pharmaceuticals, Biotechnology & Life Sciences Industry nine years in a row by the Dow Jones Sustainability Indices (DJSI).
The Roche Group, headquartered in Basel, Switzerland, is active in over 100 countries and in 2017 employed about 94,000 people worldwide. In 2017, Roche invested CHF 10.4 billion in R&D and posted sales of CHF 53.3 billion. Genentech, in the United States, is a wholly owned member of the Roche Group. Roche is the majority shareholder in Chugai Pharmaceutical, Japan.