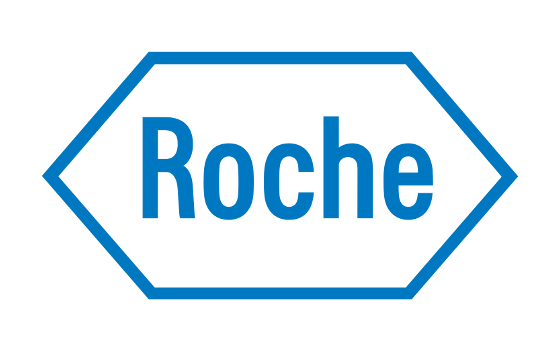 Roche (SIX: RO, ROG; OTCQX: RHHBY) today announced that it has commenced a cash tender offer for all of the outstanding shares of common stock of Foundation Medicine, Inc. (NASDAQ: FMI) at a price of US$ 137.00 per share. The tender offer is being made pursuant to the previously announced merger agreement dated as of 18 June 2018 among Foundation Medicine, Inc., Roche Holdings, Inc., an indirect wholly owned subsidiary of Roche Holding Ltd, and 062018 Merger Subsidiary, Inc., a wholly owned subsidiary of Roche Holdings, Inc. The tender offer period will expire at 12am midnight, Eastern Time, at the end of the day on 30 July 2018, unless the offer is extended.

Roche has filed a tender offer statement on Schedule TO with the United States Securities and Exchange Commission (SEC). 062018 Merger Subsidiary, Inc. is the acquirer in the tender offer. The Offer to Purchase contained within the Schedule TO sets out the terms and conditions of the tender offer.

Foundation Medicine has also filed a Solicitation/Recommendation Statement with the SEC on Schedule 14D-9, which includes the unanimous recommendation of the Foundation Medicine board of directors (with all directors designated by Roche or its affiliates abstaining) that Foundation Medicine stockholders tender their shares in the tender offer. The closing of the tender offer is subject to a majority of Foundation Medicine's outstanding shares not already held by Roche being tendered in the tender offer. In addition, the transaction is subject to other customary closing conditions. The offer is not subject to any financing condition. Following completion of the tender offer, Roche will acquire all remaining shares at the same price of US$ 137.00 per share through a second step merger. The closing of the transaction is expected to take place in the second half of 2018.

The complete terms and conditions are set out in the Offer to Purchase, which was filed with the SEC today, 2 July 2018. Foundation Medicine stockholders may access copies of all of the offering documents, including the Offer to Purchase and the Solicitation/Recommendation Statement on Schedule 14D-9, free of charge on the SEC's website (www.sec.gov). The Solicitation/Recommendation Statement on Schedule 14D-9 is also located on the SEC page of the Foundation Medicine Investor Relations website, and the Offer to Purchase and the other related materials are available directly from MacKenzie Partners, Inc., the Information Agent for the offer, toll free at (800) 322-2885 (please call +1 (212) 929-5500 (collect) if you are located outside the US or Canada) or via email at This email address is being protected from spambots. You need JavaScript enabled to view it..

Citi is acting as financial advisor to Roche and Davis Polk & Wardwell LLP is acting as legal counsel to Roche. Goldman Sachs & Co. LLC is acting as financial advisor to the Foundation Medicine Special Committee and Goodwin Procter LLP is acting as legal counsel to the Foundation Medicine Special Committee.
About Foundation Medicine
Foundation Medicine (NASDAQ:FMI) is a molecular information company dedicated to a transformation in cancer care in which treatment is informed by a deep understanding of the genomic changes that contribute to each patient's unique cancer. The company offers a full suite of comprehensive genomic profiling assays to identify the molecular alterations in a patient's cancer and match them with relevant targeted therapies, immunotherapies and clinical trials. Foundation Medicine's molecular information platform aims to improve day-to-day care for patients by serving the needs of clinicians, academic researchers and drug developers to help advance the science of molecular medicine in cancer.
About Roche
Roche is a global pioneer in pharmaceuticals and diagnostics focused on advancing science to improve people's lives. The combined strengths of pharmaceuticals and diagnostics under one roof have made Roche the leader in personalised healthcare - a strategy that aims to fit the right treatment to each patient in the best way possible.
Roche is the world's largest biotech company, with truly differentiated medicines in oncology, immunology, infectious diseases, ophthalmology and diseases of the central nervous system. Roche is also the world leader in in vitro diagnostics and tissue-based cancer diagnostics, and a frontrunner in diabetes management.
Founded in 1896, Roche continues to search for better ways to prevent, diagnose and treat diseases and make a sustainable contribution to society. The company also aims to improve patient access to medical innovations by working with all relevant stakeholders. Thirty medicines developed by Roche are included in the World Health Organization Model Lists of Essential Medicines, among them life-saving antibiotics, antimalarials and cancer medicines. Roche has been recognised as the Group Leader in sustainability within the Pharmaceuticals, Biotechnology & Life Sciences Industry nine years in a row by the Dow Jones Sustainability Indices (DJSI).
The Roche Group, headquartered in Basel, Switzerland, is active in over 100 countries and in 2017 employed about 94,000 people worldwide. In 2017, Roche invested CHF 10.4 billion in R&D and posted sales of CHF 53.3 billion. Genentech, in the United States, is a wholly owned member of the Roche Group. Roche is the majority shareholder in Chugai Pharmaceutical, Japan.