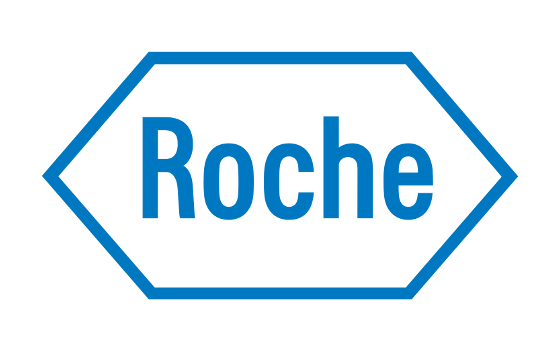 Roche (SIX: RO, ROG; OTCQX: RHHBY) has announced that in the first three months of 2018, Group sales rose 6% to CHF 13.6 billion. Sales in the Pharmaceuticals Division increased 7% to CHF 10.7 billion. A key growth driver was Ocrevus, used to treat two forms of multiple sclerosis. It continued its strong growth in the US and was launched in Europe and additional countries worldwide during the first quarter. The continued strong sales increase of Perjeta was supported by the US approval for its use for adjuvant (after surgery) treatment of patients with HER2-positive early breast cancer at high risk of recurrence.2 By the end of the first quarter, 10 countries had granted approval for Perjeta in this additional indication. The growth reported for the Pharmaceuticals Division was partially offset by lower sales of MabThera/Rituxan, Tarceva and Avastin.
In the US, sales increased 15%, led by Ocrevus, Herceptin and Perjeta. In Europe, sales declined 7%, mainly due to lower MabThera/Rituxan sales as a result of competition from biosimilars. The new launches Ocrevus, Tecentriq and Hemlibra had good early uptake. In the International region, sales grew 5%, led by the Asia–Pacific and Latin America subregions. In Japan, sales were stable.
Diagnostics Division sales increased 5% to CHF 2.9 billion. Centralised and Point of Care Solutions (+4%) was a key contributor, led by the growth of its immunodiagnostics business (+5%). Sales increased in all business areas. In regional terms, growth was driven by Asia-Pacific (+10%) and North America (+7%). Sales increased 2% in EMEA3, and 1% in Latin America. In Japan, sales declined 8%, predominantly resulting from lower sales for hepatitis tests due to a base effect of strong test sales in 2017. Important approvals in Pharmaceuticals
In January 2018, the European Medicines Agency (EMA) approved Ocrevus for the treatment of relapsing and primary progressive forms of multiple sclerosis. It is the first and only approved disease-modifying medicine for people in the EU with early primary progressive multiple sclerosis.
In February, the EMA granted approval for Hemlibra for people with haemophilia A with inhibitors to factor VIII. This is the first new medicine in over 20 years to treat people with haemophilia A with inhibitors to factor VIII. Hemlibra demonstrated superior efficacy compared to prior treatment with bypassing agents in two phase III studies in adults, adolescents and children.
In March, the US Food and Drug Administration (FDA) approved the Lucentis 0.3 mg prefilled syringe as a new method of administering the medicine to treat all forms of diabetic retinopathy.
Milestones for Roche medicines
In the first quarter, Roche announced positive results from several Tecentriq studies. Data of the phase III IMmotion151 study were presented at the Genitourinary Cancers Symposium in February 2018, following the announcement of positive results for progression-free survival (PFS) in December 2017. The study investigated Tecentriq and Avastin as a first-line treatment for advanced or metastatic renal cell carcinoma (mRCC) and met its co-primary endpoint of investigator-assessed progression-free survival (PFS) in people whose disease expressed the PD-L1 (programmed death-ligand 1) protein.
The phase III IMpower131 study met its co-primary endpoint of PFS and demonstrated that the combination of Tecentriq plus chemotherapy (carboplatin and paclitaxel) reduced the risk of disease worsening or death (PFS) compared with chemotherapy alone in the initial (first-line) treatment of people with advanced squamous non-small cell lung cancer (NSCLC).
The phase III IMpower150 study met its co-primary endpoint of overall survival (OS) at an interim analysis and showed that initial (first-line) treatment with the combination of Tecentriq and Avastin plus carboplatin and paclitaxel (chemotherapy) helped people with advanced non-squamous NSCLC live significantly longer compared with Avastin plus carboplatin and paclitaxel. A survival benefit was observed across key subgroups, including those with varying levels of PD-L1 expression.
In April, the FDA granted Hemlibra a Breakthrough Therapy Designation (BTD) for routine prophylaxis to prevent or reduce the frequency of bleeding episodes in patients with hemophilia A without inhibitors to factor VIII.
In the first quarter, Roche closed two acquisitions: Flatiron Health and Ignyta, Inc.
Roche acquired Flatiron Health to accelerate development and delivery of breakthrough medicines for patients with cancer. Flatiron Health will continue its operations as a separate legal entity.
Ignyta, Inc., now part of Roche's Pharmaceuticals Division, develops potentially life-saving, precisely targeted therapeutics guided by diagnostic tests. Its lead molecule entrectinib targets tumours with one of two genetically defined gene rearrangements: ROS1 fusions in NSCLC, and NTRK fusions across a broad range of solid tumours.
Commenting on the Group's sales, Roche CEO Severin Schwan said: "We have started the year with strong sales growth in both our Pharmaceuticals and Diagnostics Divisions. I am particularly pleased with the strong demand for our new medicines, which contributed significantly to our growth. Based on our performance in the first quarter, we raise the outlook for the full-year."
About Roche
Roche is a global pioneer in pharmaceuticals and diagnostics focused on advancing science to improve people's lives. The combined strengths of pharmaceuticals and diagnostics under one roof have made Roche the leader in personalised healthcare a strategy that aims to fit the right treatment to each patient in the best way possible.
Roche is the world's largest biotech company, with truly differentiated medicines in oncology, immunology, infectious diseases, ophthalmology and diseases of the central nervous system. Roche is also the world leader in in vitro diagnostics and tissue-based cancer diagnostics, and a frontrunner in diabetes management.
Founded in 1896, Roche continues to search for better ways to prevent, diagnose and treat diseases and make a sustainable contribution to society. The company also aims to improve patient access to medical innovations by working with all relevant stakeholders.
Thirty medicines developed by Roche are included in the World Health Organization Model Lists of Essential Medicines, among them life-saving antibiotics, antimalarials and cancer medicines. Roche has been recognised as the Group Leader in sustainability within the Pharmaceuticals, Biotechnology & Life Sciences Industry nine years in a row by the Dow Jones Sustainability Indices (DJSI).
The Roche Group, headquartered in Basel, Switzerland, is active in over 100 countries and in 2017 employed about 94,000 people worldwide. In 2017, Roche invested CHF 10.4 billion in R&D and posted sales of CHF 53.3 billion. Genentech, in the United States, is a wholly owned member of the Roche Group. Roche is the majority shareholder in Chugai Pharmaceutical, Japan.