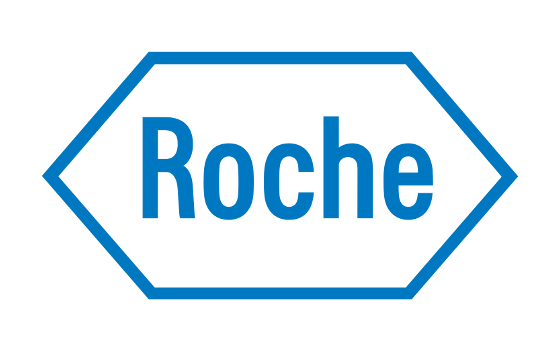 Roche (SIX: RO, ROG; OTCQX: RHHBY) announced today that new OCREVUS (ocrelizumab) data were presented at the 70th American Academy of Neurology (AAN) Annual Meeting from 21-27 April in Los Angeles, California. The data showcase the efficacy of OCREVUS in relapsing multiple sclerosis (RMS) through several measures of underlying disease activity and disability progression, including magnetic resonance imaging (MRI), cognitive function, and spinal fluid biomarkers of inflammation and neurodegeneration. New safety data remain consistent with OCREVUS' favourable benefit-risk profile in both relapsing and primary progressive multiple sclerosis (PPMS).
"The OCREVUS data shared at AAN show the impact of this targeted B cell therapy on slowing disability progression in MS, and further support the approach of early treatment. In the extension studies, patients who received OCREVUS continuously experienced less disease progression than those who began treatment at a later time point," said Stephen Hauser, MD, chair of the Scientific Steering Committee of the OPERA studies, director of the Weill Institute for Neurosciences and chair of the Department of Neurology at the University of California, San Francisco. "It is encouraging that with up to four years of data, we continue to see a robust effect and a consistent safety profile."
After four years of continuous treatment, the benefits of OCREVUS in reducing underlying disease activity in RMS were sustained, as shown in a platform presentation measuring brain MRI activity through the randomised and open-label extension (OLE) periods of the Phase III studies. Patients who stayed on OCREVUS maintained low numbers of T1 gadolinium-enhancing (T1Gd+) lesions [0.017 to 0.00 T1Gd+ lesions per scan] and new/enlarging T2 (N/ET2) lesions [0.052 to 0.072 N/ET2 lesions per scan] through year two of the OLE phase. Patients who switched from Rebif® (interferon beta-1a) to OCREVUS at the start of the OLE period had a complete silencing of T1Gd+ lesions per scan at one and two years (0.48 to 0.00 T1Gd+ lesions per scan), as well as an 85 and 96 percent decrease in N/ET2 lesions per scan at years one and two, respectively (2.16 to 0.33 and 0.08 N/ET2 lesions per scan).
A second four-year analysis presented in a poster at AAN showed people who stayed on OCREVUS through year two of the OLE period sustained low annualised relapse rates (ARR) and 24-week confirmed disability progression (CDP24). Those who switched from interferon beta-1a to OCREVUS experienced a significant decline in ARR and CDP24 by year one that was maintained through year two.
New cognitive performance data, also shared in a platform presentation, showed OCREVUS reduced the risk of 12- and 24-week confirmed cognitive decline (as defined by confirmed worsening on the Symbol Digital Modalities Test [SDMT] of at least four points) by 38 and 39 percent (p≤0.001 and p=0.002, respectively) during the 96-week period in people with RMS, compared to interferon beta-1a. Cognitive impairment occurs in up to 65 percent of people with multiple sclerosis.(1)
In a separate presentation of pooled OPERA I and OPERA II data, people with RMS at increased risk of progressive disease (as determined by baseline Expanded Disability Status Scale (EDSS) and pyramidal Kurtzke Functional Systems scores of at least four and two points, respectively) and treated with OCREVUS experienced a significant improvement in cognitive function compared with those taking interferon beta-1a through 96 weeks (measured as percent achieving ≥4 point improvement in SDMT; 62.2% vs. 46.5%; p=0.009).
"Preserving cognitive function is an important treatment goal in MS as it relates to information processing, problem solving and focusing in day-to-day life," said Stanley Cohan, MD, Ph.D., Medical Director of Providence Multiple Sclerosis Center, Portland, Oregon. "These data, which show that OCREVUS not only delayed onset of documented cognitive decline, but may also improve cognitive function in people with multiple sclerosis, support a potential role for this therapy in addressing one of the most important, common and challenging realities of multiple sclerosis-induced disability."
Also in a platform presentation, OCREVUS was shown at 12 and 24 weeks to reduce the presence of nerve damage and inflammation biomarkers in spinal fluid (cerebrospinal fluid or CSF), including median concentration of neurofilament light chain (NfL) (week 12: - 24%, week 24: - 47%) and median number of CD19+ B cells (week 12: - 86%, week 24: - 82%), respectively. This interim analysis in RMS patients from the new, Phase III Ocrelizumab Biomarker Outcome Evaluation (OBOE) study adds to the field's body of evidence around key multiple sclerosis biomarkers, which may be used in future research to more rapidly measure new disease activity and how patients are responding to different therapies.
New safety data presented at AAN representing 3,778 RMS and PPMS patients with 9,474 patient years of exposure to OCREVUS, across all OCREVUS clinical trials, remain consistent with the medicine's favourable benefit-risk profile. As of April 2018, over 40,000 people have been treated globally with OCREVUS.
OCREVUS is now approved in over 55 countries across North America, South America, the Middle East, Eastern Europe, as well as in Australia, Switzerland and the European Union. Marketing applications are currently under review in more than 20 countries across the world.
Full session details and data presentation listings for the 2018 AAN Annual Meeting can be found at the meeting website: https://www.aan.com/conferences-community/annual-meeting/.
About Roche in neuroscience
Neuroscience is a major focus of research and development at Roche. The company's goal is to develop treatment options based on the biology of the nervous system to help improve the lives of people with chronic and potentially devastating diseases. Roche has more than a dozen investigational medicines in clinical development for diseases that include multiple sclerosis, Alzheimer's disease, spinal muscular atrophy, Parkinson's disease and autism.
About Roche
Roche is a global pioneer in pharmaceuticals and diagnostics focused on advancing science to improve people's lives. The combined strengths of pharmaceuticals and diagnostics under one roof have made Roche the leader in personalised healthcare - a strategy that aims to fit the right treatment to each patient in the best way possible.
Roche is the world's largest biotech company, with truly differentiated medicines in oncology, immunology, infectious diseases, ophthalmology and diseases of the central nervous system. Roche is also the world leader in in vitro diagnostics and tissue-based cancer diagnostics, and a frontrunner in diabetes management.
Founded in 1896, Roche continues to search for better ways to prevent, diagnose and treat diseases and make a sustainable contribution to society. The company also aims to improve patient access to medical innovations by working with all relevant stakeholders. Thirty medicines developed by Roche are included in the World Health Organization Model Lists of Essential Medicines, among them life-saving antibiotics, antimalarials and cancer medicines. Roche has been recognised as the Group Leader in sustainability within the Pharmaceuticals, Biotechnology & Life Sciences Industry nine years in a row by the Dow Jones Sustainability Indices (DJSI).
The Roche Group, headquartered in Basel, Switzerland, is active in over 100 countries and in 2017 employed about 94,000 people worldwide. In 2017, Roche invested CHF 10.4 billion in R&D and posted sales of CHF 53.3 billion. Genentech, in the United States, is a wholly owned member of the Roche Group. Roche is the majority shareholder in Chugai Pharmaceutical, Japan.
1. Rahn, K., Slusher, B., Kaplin, A. Cognitive Impairment in Multiple Sclerosis: A Forgotten Disability Remembered. Cerebrum. 2012 Nov-Dec; 2012: 14.