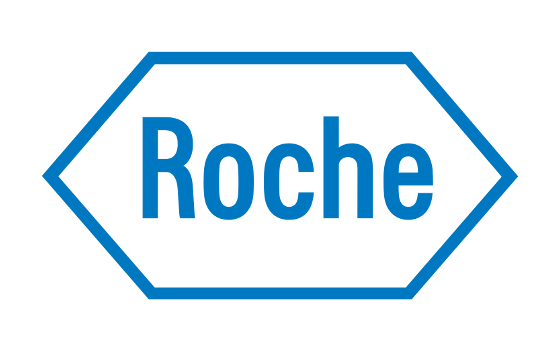 Roche (SIX: RO, ROG; OTCQX:RHHBY), has announced the Group sales rose 5% to CHF 39.4 billion. Sales in the Pharmaceuticals Division increased 5% to CHF 30.6 billion. The recently launched medicines Ocrevus, Tecentriq and Alecensa contributed CHF 0.9 billion to new sales, accounting for more than half of the division's growth. Perjeta continued its strong sales increase. This was partially offset by lower sales of Tarceva, Avastin and Tamiflu. In the US, overall sales advanced 10%, led by Ocrevus, Tecentriq, Xolair and MabThera. Sales declined 2% in Europe, where lower sales of MabThera and Avastin offset the sales growth of Perjeta and Actemra/RoActemra. In the International region, sales grew by 4%, led by the Latin America and Asia-Pacific subregions. Japanese sales increased 2%.
Commenting on the Group's sales, Roche CEO Severin Schwan said: "Based on the strong sales growth of our Pharmaceuticals and Diagnostics Divisions in the first nine months, I am confident that we will achieve our full-year targets. The growth is largely driven by new product launches. I am particularly pleased about the regulatory approvals of Tecentriq, Gazyvaro and RoActemra in the EU."
Clinical trial results support Roche medicines
In September, results of several clinical studies were announced or published. The phase III Murano study, which evaluated Venclexta/Venclyxto in combination with MabThera/Rituxan in people with relapsed or refractory chronic lymphocytic leukaemia, met its primary endpoint and showed a statistically significant improvement in the time people lived without their disease progressing when treated with Venclexta/Venclyxto plus MabThera/Rituxan compared to bendamustine plus MabThera/Rituxan.
Results of a six-month study combining Esbriet and nintedanib treatment for idiopathic pulmonary fibrosis (IPF) were presented in September, showing a similar safety profile for the combination treatment to that expected for each treatment alone.3 The majority of patients with IPF will be treated with either Esbriet or nintedanib, but robust information regarding the safety and tolerability of the combination therapy was not available until now. The results support Esbriet's known efficacy profile and suggest stability over time in King's brief interstitial lung disease parameters in patients completing six months of combination treatment.
Roche announced results from the global phase III Alur study, showing that Alecensa significantly reduced the risk of disease worsening or death (progression-free survival) by 85% compared to chemotherapy in patients with ALK-positive advanced NSCLC who had progressed following treatment with platinum-based chemotherapy and crizotinib. In patients with measurable manifestation of disease in the central nervous system, the overall response rate was 54% for Alecensa versus 0% for chemotherapy.
Sustainability - an integral part of Roche's business strategy
In September, Roche was recognised as a sustainability leader within the Pharmaceuticals, Biotechnology and Life Sciences Industry index of the Dow Jones Sustainability Indices (DJSI) for the ninth year in a row. The company performed particularly well in categories addressing the burden of healthcare costs, ethical marketing practices and climate strategy. This recognition is based on an in-depth analysis of economic, social and environmental performance.
Outlook for 2017 confirmed
In 2017, Roche expects sales to grow mid-single digit, at constant exchange rates. Core earnings per share are targeted to grow broadly in line with sales, at constant exchange rates. Roche expects to further increase its dividend in Swiss francs.
About Roche
Roche is a global pioneer in pharmaceuticals and diagnostics focused on advancing science to improve people's lives. The combined strengths of pharmaceuticals and diagnostics under one roof have made Roche the leader in personalised healthcare - a strategy that aims to fit the right treatment to each patient in the best way possible.
Roche is the world's largest biotech company, with truly differentiated medicines in oncology, immunology, infectious diseases, ophthalmology and diseases of the central nervous system. Roche is also the world leader in in vitro diagnostics and tissue-based cancer diagnostics, and a frontrunner in diabetes management.
Founded in 1896, Roche continues to search for better ways to prevent, diagnose and treat diseases and make a sustainable contribution to society. The company also aims to improve patient access to medical innovations by working with all relevant stakeholders. Thirty medicines developed by Roche are included in the World Health Organization Model Lists of Essential Medicines, among them life-saving antibiotics and cancer medicines. Roche has been recognised as the Group Leader in sustainability within the Pharmaceuticals, Biotechnology & Life Sciences Industry eight years in a row by the Dow Jones Sustainability Indices (DJSI).
The Roche Group, headquartered in Basel, Switzerland, is active in over 100 countries and in 2016 employed more than 94,000 people worldwide. In 2016, Roche invested CHF 9.9 billion in R&D and posted sales of CHF 50.6 billion. Genentech, in the United States, is a wholly owned member of the Roche Group. Roche is the majority shareholder in Chugai Pharmaceutical, Japan.