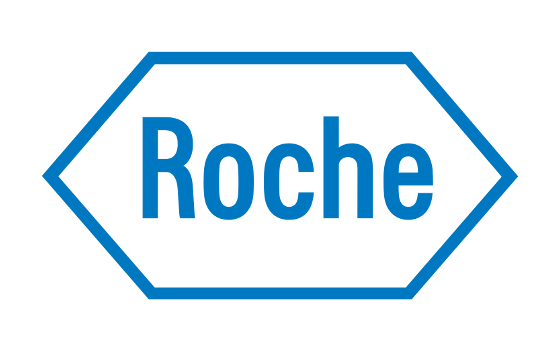 Roche (SIX: RO, ROG; OTCQX: RHHBY) announced that the Group sales rose 4% to CHF 50.6 billion. Despite high investments in the launch of new products and product development, core EPS grew faster than sales (+5%). Core EPS growth reflects the good underlying business performance and an impact from changes to the Group's Swiss pension plans. IFRS net income was up 7% at constant exchange rates and in Swiss francs.

Sales in the Pharmaceuticals Division rose 3% to CHF 39.1 billion, driven by growth of Perjeta, Herceptin and Actemra/RoActemra, partially offset by lower sales of Pegasys, Tarceva and Lucentis.

In the US, Pharmaceuticals sales advanced 3%, led by the respiratory medicines Xolair and Esbriet. The recently launched medicines Tecentriq and Alecensa contributed to the growth as well. Sales of eye drug Lucentis and cancer medicines Avastin and Tarceva declined due to growing use of other therapeutic options. In Europe, sales growth of 4% was driven by Perjeta, Actemra/RoActemra and MabThera/Rituxan. In Japan, sales grew 1% despite the biennial price cuts and a special price reduction rule for best-selling medicines. Tamiflu, Alecensa and Actemra/RoActemra were key sales contributors. In the International region, sales gained 4%, driven by the Asia-Pacific and Latin America subregions.

Diagnostics divisional sales increased 7% to CHF 11.5 billion - above market growth. Centralised and Point of Care Solutions was the main contributor, led by its immunodiagnostics business.

In the EMEA (+2%) and North America (+3%) regions, the division's largest markets, the sales increases were led by Centralised and Point of Care Solutions. Sales growth in North America was partially offset by a decline in Diabetes Care business, which faced continued pricing pressure. The sales increase in Asia-Pacific (+16%) was mainly driven by China. In Latin America, sales advanced 18%. Sales growth in Japan (+2%) was also led by the Centralised and Point of Care Solutions business.

Roche recently launched four new medicines: Cotellic (advanced melanoma), Alecensa (lung cancer), Venclexta (chronic lymphocytic leukemia; jointly commercialised with AbbVie) and Tecentriq (bladder and lung cancer). In addition, five FDA breakthrough therapy designations were granted for Roche medicines in 2016. A major highlight was the US launch of Roche's cancer immunotherapy medicine Tecentriq in May. It is the first FDA-approved treatment for people with a specific type of bladder cancer in more than 30 years. Furthermore, in October the FDA cleared Tecentriq for use in previously treated metastatic non-small cell lung cancer (NSCLC). The pivotal Oak trial showed that people with this form of lung cancer who received Tecentriq live significantly longer, regardless of their PD-L1 status, compared with those receiving chemotherapy. Additional data presented at the ECTRIMS congress in September showed that Roche's ocrelizumab increased disease control in both relapsing and primary progressive multiple sclerosis (RMS and PPMS). Roche is seeking regulatory approval for this medicine in RMS and PPMS in the US and the EU. The US FDA's action date for a decision is March 28, 2017.

Roche also presented other important clinical results in 2016. A pivotal study in a group of people with haemophilia A (Haven 1) showed that prophylaxis with emicizumab led to a significant reduction in the number of bleeds over time. A phase III study by Chugai (J-Alex) found that first-line treatment with Alecensa significantly reduced the risk of disease worsening or death compared to crizotinib, the current standard of care, in people with ALK-positive NSCLC. While Gazyva/Gazyvaro showed positive results in a major clinical trial (Gallium) in follicular lymphoma, a separate trial (Goya) of the medicine in diffuse large B-cell lymphoma, did not reach its primary study goal. Also in 2016, Roche presented data from the largest clinical trial ever conducted in giant cell arteritis (GCA), a serious inflammatory disease of blood vessels. Initially combined with a steroid regimen, Actemra/RoActemra more effectively sustained remission compared to a steroid-only regimen in people with newly diagnosed and relapsing GCA.

Commenting on the Group's results, Roche CEO Severin Schwan said: "I am pleased that we have again reached all our financial targets while our product portfolio has made significant progress. We brought four new medicines to market in less than a year, including our first cancer immunotherapy Tecentriq. In Diagnostics, we launched an immunodiagnostic instrument, the cobas e 801, which represents a major step forward in realising the connected laboratory. We again look forward to a number of important clinical read-outs and regulatory milestones for Roche medicines this year, reflecting our broad and innovative product pipeline."

About Roche
Roche is a global pioneer in pharmaceuticals and diagnostics focused on advancing science to improve people's lives.

Roche is the world's largest biotech company, with truly differentiated medicines in oncology, immunology, infectious diseases, ophthalmology and diseases of the central nervous system. Roche is also the world leader in in vitro diagnostics and tissue-based cancer diagnostics, and a frontrunner in diabetes management. The combined strengths of pharmaceuticals and diagnostics under one roof have made Roche the leader in personalised healthcare - a strategy that aims to fit the right treatment to each patient in the best way possible.

Founded in 1896, Roche continues to search for better ways to prevent, diagnose and treat diseases and make a sustainable contribution to society. Twenty-nine medicines developed by Roche are included in the World Health Organization Model Lists of Essential Medicines, among them life-saving antibiotics, antimalarials and cancer medicines. Roche has been recognised as the Group Leader in sustainability within the Pharmaceuticals, Biotechnology & Life Sciences Industry eight years in a row by the Dow Jones Sustainability Indices.

The Roche Group, headquartered in Basel, Switzerland, is active in over 100 countries and in 2015 employed more than 91,700 people worldwide. In 2015, Roche invested CHF 9.3 billion in R&D and posted sales of CHF 48.1 billion. Genentech, in the United States, is a wholly owned member of the Roche Group. Roche is the majority shareholder in Chugai Pharmaceutical, Japan.