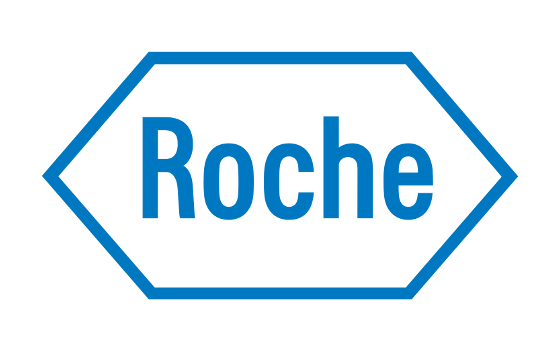 Roche (SIX: RO, ROG; OTCQX: RHHBY) has announced that Group sales increased 4% to CHF 37.5 billion. Sales in the Pharmaceuticals Division were up 4% to CHF 29.1 billion, driven by demand for breast cancer medicines Perjeta and Herceptin as well as for Actemra/RoActemra for rheumatoid arthritis. Sales in the US rose 3%, led by three immunology treatments Xolair, Esbriet and Actemra/RoActemra, as well as Activase/TNKase, and Perjeta and Herceptin for HER2-positive breast cancer. The recently launched medicines Tecentriq in bladder cancer and Alecensa in lung cancer have had a strong uptake. US growth was partly offset by a decline in sales of Tamiflu, Lucentis, Avastin and Tarceva. In Europe, sales increased 5% with Perjeta, Actemra/RoActemra and MabThera/Rituxan recording strong growth, especially in Germany and France. In the International region, the 4% growth was driven by the strategic cancer medicines portfolio. In Japan, sales were stable; mandated price cuts for reimbursed products were compensated by strong growth from Alecensa, HER2 cancer medicines and Actemra/RoActemra.
Confirming data for key investigational Roche medicines
Two Roche medicines were granted breakthrough therapy designations (BTD) by the US FDA in October. BTD was granted to Actemra/RoActemra for giant cell arteritis (GCA), a chronic, potentially life-threatening autoimmune condition. In addition, Alecensa received BTD for the treatment of adult patients with advanced ALK-positive non-small cell lung cancer (NSCLC) who have not received prior treatment with an ALK inhibitor. Also in October, the FDA approved the Lucentis prefilled syringe as a new method of administering the medicine to people with wet age-related macular degeneration and to people with macular edema after retinal vein occlusion.
In September, Roche presented new post-hoc analyses from three pivotal Ocrevus (ocrelizumab) studies at the annual congress of the European Committee for Treatment and Research in Multiple Sclerosis (ECTRIMS). The new data showed that Ocrevus consistently increased disease control both in patients with the relapsing form of multiple sclerosis and in those with the primary progressive form.
At the European Society for Medical Oncology (ESMO) annual meeting in October, Roche presented results from the phase III OAK trial with Tecentriq in metastatic NSCLC. The study met its primary endpoint, having established a survival benefit over chemotherapy, even in people with low or no observed levels of PD-L1 expression. These results add to the growing body of evidence that supported the FDA approval of Tecentriq as a new treatment for specific types of advanced NSCLC. In addition to OAK, Roche has seven phase III lung studies underway evaluating Tecentriq alone or in combination with other treatments in patients with early and advanced stages of lung cancer.
Commenting on the Group's first nine months, Roche CEO Severin Schwan said: "We had continued good sales growth in both Pharmaceuticals and Diagnostics driven by our newly launched products, and our product pipeline is developing very well. Our cancer immunotherapy medicine Tecentriq has been performing strongly since May, when it was first approved in the US for people with advanced bladder cancer, and it has just received US FDA approval for previously treated metastatic non-small cell lung cancer. Based on our performance so far, I am confident that we will meet our full-year targets for 2016."
About Roche
Roche is a global pioneer in pharmaceuticals and diagnostics focused on advancing science to improve people's lives.
Roche is the world's largest biotech company, with truly differentiated medicines in oncology, immunology, infectious diseases, ophthalmology and diseases of the central nervous system. Roche is also the world leader in in vitro diagnostics and tissue-based cancer diagnostics, and a frontrunner in diabetes management. The combined strengths of pharmaceuticals and diagnostics under one roof have made Roche the leader in personalised healthcare - a strategy that aims to fit the right treatment to each patient in the best way possible.
Founded in 1896, Roche continues to search for better ways to prevent, diagnose and treat diseases and make a sustainable contribution to society. Twenty-nine medicines developed by Roche are included in the World Health Organization Model Lists of Essential Medicines, among them life-saving antibiotics, antimalarials and cancer medicines. Roche has been recognised as the Group Leader in sustainability within the Pharmaceuticals, Biotechnology & Life Sciences Industry eight years in a row by the Dow Jones Sustainability Indices.
The Roche Group, headquartered in Basel, Switzerland, is active in over 100 countries and in 2015 employed more than 91,700 people worldwide. In 2015, Roche invested CHF 9.3 billion in R&D and posted sales of CHF 48.1 billion. Genentech, in the United States, is a wholly owned member of the Roche Group. Roche is the majority shareholder in Chugai Pharmaceutical, Japan.