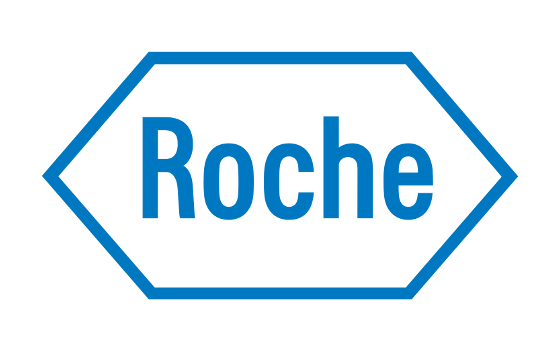 Roche (SIX: RO, ROG; OTCQX: RHHBY) today announced that the U.S. Food and Drug Administration (FDA) approved TECENTRIQ® (atezolizumab) for the treatment of people with metastatic non-small cell lung cancer (NSCLC) who have disease progression during or following platinum-containing chemotherapy, and have progressed on an appropriate FDA-approved targeted therapy if their tumour has EGFR or ALK gene abnormalities. This approval is based on results from the randomised Phase III OAK and Phase II POPLAR studies. The largest study, OAK, showed that TECENTRIQ helped people in the overall study population live a median of 13.8 months, 4.2 months longer than those treated with docetaxel chemotherapy (median overall survival [OS]: 13.8 vs. 9.6 months; HR = 0.74, 95% CI: 0.63, 0.87). The study enrolled people regardless of their PD-L1 status and included both squamous and non-squamous disease types.

"TECENTRIQ is a new option to help people with this type of previously treated metastatic lung cancer, regardless of PD-L1 expression, live longer than chemotherapy," said Sandra Horning, M.D., Chief Medical Officer and Head of Global Product Development. "TECENTRIQ is the first and only approved cancer immunotherapy designed to target the PD-L1 protein, which may play an important role in the way the medicine works."

The TECENTRIQ development programme includes more than 15 clinical trials in lung cancer, including seven phase III studies in previously untreated (first-line) lung cancer. These studies are evaluating the use of TECENTRIQ alone or in combination with other medicines.

About the OAK study
OAK is a global, multicentre, open-label, randomised, controlled Phase III study that evaluated the efficacy and safety of TECENTRIQ compared with docetaxel in 1,225 people with locally advanced or metastatic NSCLC whose disease had progressed following previous treatment with platinum-containing chemotherapy, with the primary analysis consisting of the first 850 randomised patients. Patients with both squamous and non-squamous disease were randomised (1:1) to receive either TECENTRIQ administered intravenously at 1200 mg every 3 weeks or docetaxel administered intravenously at 75 mg/m2 every 3 weeks. The co-primary endpoints were overall survival (OS) in all randomised patients (ITT population) and in a PD-L1-selected subgroup in the primary analysis population.

About the POPLAR study
POPLAR is a multicentre, open-label, randomised, Phase II study evaluating the efficacy and safety of TECENTRIQ compared with chemotherapy (docetaxel) in people with previously treated recurrent locally advanced or metastatic NSCLC. The primary endpoint was OS; secondary endpoints included progression-free survival (PFS), objective response rate (ORR) and safety.

The most common side effects (≥ 20%) in patients with metastatic non-small cell lung cancer were fatigue, decreased appetite, dyspnea (shortness of breath), cough, nausea, musculoskeletal pain, and constipation. Nine patients (6.3%) who were treated with TECENTRIQ experienced either pulmonary embolism (2), pneumonia (lung infection) (2), pneumothorax, ulcer hemorrhage (bleeding ulcer), cachexia secondary to dysphagia, myocardial infarction (heart attack), or large intestinal perforation which led to death. TECENTRIQ was discontinued for adverse reactions in 4 percent (6) of the 142 patients.

About non-small cell lung cancer
Lung cancer is the leading cause of cancer death globally. Each year 1.59 million people die as a result of the disease; this translates into more than 4,350 deaths worldwide every day. Lung cancer can be broadly divided into two major types: NSCLC and small cell lung cancer. NSCLC is the most prevalent type, accounting for around 85% of all cases.

About TECENTRIQ (atezolizumab)
TECENTRIQ is a monoclonal antibody designed to target and bind to a protein called PD-L1 (programmed death ligand-1), which is expressed on tumour cells and tumour-infiltrating immune cells. PD-L1 interacts with PD-1 and B7.1, both found on the surface of T cells, causing inhibition of T cells. By blocking this interaction, TECENTRIQ may enable the activation of T cells, restoring their ability to effectively detect and attack tumour cells. TECENTRIQ is currently only approved in the US.

About Roche in cancer immunotherapy
For more than 50 years, Roche has been developing medicines with the goal to redefine treatment in oncology. Today, we're investing more than ever in our effort to bring innovative treatment options that help a person's own immune system fight cancer.

About personalised cancer immunotherapy (PCI)
The aim of personalised cancer immunotherapy (PCI) is to provide patients and physicians with treatment options tailored to the specific immune biology associated with a person's individual tumour. The purpose is to inform treatment strategies which provide the greatest number of people with a chance for transformative benefit. In the case of TECENTRIQ, the goal of PD-L1 as a biomarker is to explore PD-L1 expression on tumour cells and tumour infiltrating immune cells and how that correlates with clinical benefit either as a monotherapy or in combination, and across a broad range of tumour types. The Roche PCI research and development programme comprises more than 20 investigational candidates, ten of which are in clinical trials.

PCI is an essential component of how Roche delivers on the broader commitment to personalised healthcare.

About Roche
Roche is a global pioneer in pharmaceuticals and diagnostics focused on advancing science to improve people's lives.

Roche is the world's largest biotech company, with truly differentiated medicines in oncology, immunology, infectious diseases, ophthalmology and diseases of the central nervous system. Roche is also the world leader in in vitro diagnostics and tissue-based cancer diagnostics, and a frontrunner in diabetes management. The combined strengths of pharmaceuticals and diagnostics under one roof have made Roche the leader in personalised healthcare - a strategy that aims to fit the right treatment to each patient in the best way possible.

Founded in 1896, Roche continues to search for better ways to prevent, diagnose and treat diseases and make a sustainable contribution to society. Twenty-nine medicines developed by Roche are included in the World Health Organization Model Lists of Essential Medicines, among them life-saving antibiotics, antimalarials and cancer medicines. Roche has been recognised as the Group Leader in sustainability within the Pharmaceuticals, Biotechnology & Life Sciences Industry eight years in a row by the Dow Jones Sustainability Indices.

The Roche Group, headquartered in Basel, Switzerland, is active in over 100 countries and in 2015 employed more than 91,700 people worldwide. In 2015, Roche invested CHF 9.3 billion in R&D and posted sales of CHF 48.1 billion. Genentech, in the United States, is a wholly owned member of the Roche Group. Roche is the majority shareholder in Chugai Pharmaceutical, Japan.