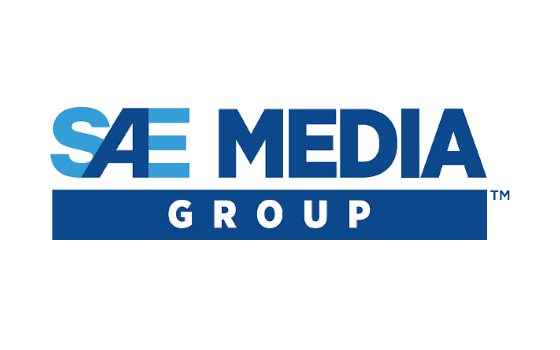 19 - 20 June 2023
, London, UK.
SAE Media Group is proud to announce the inaugural Cell and Gene Therapy Conference. As part of SAE Media Group's leading series of drug discovery conferences, this year's event will bring together expertise from individuals across the advanced therapeutics community. The two-day conference will offer a series of presentations, through which delegates will gain insight into the latest developments in discovery, development and delivery of cell and gene therapies.
Largely owing to the success and regulatory approvals of mRNA vaccines in recent years, there has been a renewed spotlight on cell and gene therapies and this "second wave" is proving highly successful in accelerating R&D in the space through increased investment. This year's conference will consider the latest approaches to therapeutic discovery and the impact of technologies such as AI and CRISPR/CAS-9. Novel approaches to delivery and screening have also taken hold and case studies on applications in oncology and rare diseases will demonstrate the enormous potential of cell and gene therapies for new and effective opportunities in personalised medicine.
This event will not only bring delegates the key insights they need to develop their cell and gene therapy pipeline by benchmarking against the latest case studies, but it will also give them the opportunity to network with key players throughout the industry.
Benefits of Attending:
EXPLORE the approaches being undertaken to develop cancer and rare disease treatments now to expand your future cell and gene therapy portfolio, with the potential for personalised cancer vaccines, stem-cell treatments for heart failure and haemophilia gene therapies.
DISCOVER the latest industry developments in the cell and gene therapy field to expand your target range with updates and innovations in: direct CNS-delivery, off-the-shelf screening libraries and personalised neoantigen therapeutics.
UNCOVER how CRISPR/cas9 has laid the foundation for the next-generation of gene-editing technologies and how challenges in safety, delivery and efficacy have been overcome with real-world-examples from AstraZeneca, CRISPR Therapeutics and Bayer.
REVIEW approval case studies from a line-up of global industry experts from Astellas, Adaptimmune, Oxford Biomedica and the MHRA to better understand the regulatory pathways.
For further information and to register, please visit:
http://www.cellandgeneconference.co.uk
About SAE Media Group
SAE Media Group Conferences, based in London, connects global communities with focused networking conferences. We provide our customers with solutions through industry knowledge and collaboration that enables our attendees to return to their organisations better equipped to overcome their key business challenges.
Our key events focus on Defence and Aerospace, Pharmaceutical and Medical. Each year we bring together over 5,000 senior business professionals at our conferences.
SAE Media Group (SMG), an subsidiary of SAE International, reports the latest technology breakthroughs and design innovations to a global audience of nearly 1,000,000 engineers, researchers, and business managers. SMG provides critical information these professionals need to develop new and improved products and services.
SAE Media Group is comprised of two synergistic organizations:
SMG Conferences, based in London, produces over 60 high-level networking events worldwide, concentrating on the Aerospace, Defense, Pharmaceutical, and Medic al industries. These events bring together senior government and industry executives/program managers to share knowledge and collaborate on key technology topics including military space, unmanned and autonomous systems, microbiology, biosensors, and much more. SMG's flagship event, Global MilSatCom, is the world's premier conference for the military satellite communications market.
SMG Media, headquartered in New York City, offers a diverse multimedia network of engineering magazines, e-newsletters, web sites, webcasts, special reports, and custom marketing services. Primary areas of focus include the Aerospace/Defense, Automotive, Commercial Vehicle, Electronics, and Medical sectors, with extensive coverage of cross-industry technologies including batteries/energy storage, sensors, photonics and imaging, advanced manufacturing, robotics, and motion control.