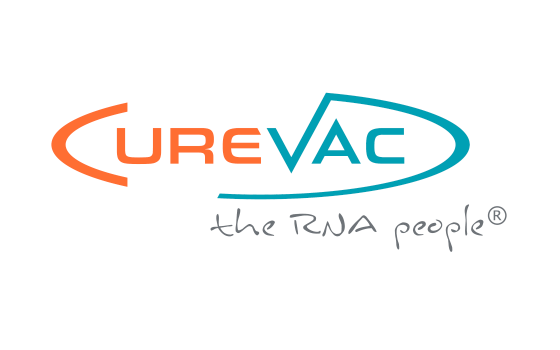 CureVac N.V. (Nasdaq: CVAC), a clinical-stage biopharmaceutical company developing a new class of transformative medicines based on messenger ribonucleic acid ("mRNA"), announced that the first participant has been dosed in a Phase 2a clinical trial of its COVID-19 vaccine candidate, CVnCoV. The dose-confirmation study, entitled CV-NCOV-002, is being conducted in Peru and Panama and will enroll a total of 690 healthy participants in two distinct groups: older adults ages 61 and above, and younger participants 18 to 60 years old.

The participants will receive two vaccinations at intervals of 28 days. Different dose levels will be investigated, starting at 6 µg, with the aims to confirm safety and evaluate reactogenicity of the vaccine in older adults. In addition, in a geographical environment with a high incidence of COVID-19 infection, the humoral immune response after administration of CVnCoV will be assessed and the safety database will be expanded to prepare for the start of a phase 2b/3 study. First comprehensive data of Phase 2a in older adults are expected later in the fourth quarter 2020.

The study design was coordinated with and approved by the health authorities and ethics committees of Peru and Panama and is based on preliminary safety and immunogenicity data from CureVac's ongoing Phase 1 CV-NCOV-001 study in healthy adult volunteers in Germany and Belgium. Pending further data from the ongoing Phase 1 and the Phase 2a study, CureVac plans to initiate the global Phase 2b/3 clinical trial enrolling approximately 30,000 participants in the fourth quarter of 2020.

"The start of the clinical Phase 2a trial in Peru and Panama represents an important step forward in our COVID-19 clinical study program," Dr. Mariola Fotin-Mleczek, Chief Technology Officer of CureVac, said. "This trial is designed to further confirm the selection of the dose of our vaccine candidate and to confirm that we can provide a safe and tolerable vaccine, also to older adults, who are at a higher risk of experiencing serious impacts from COVID-19."
About CVnCoV
CureVac first began development of its mRNA-based COVID-19 vaccine candidate in January 2020. After extensive preclinical development, the company began its Phase 1 clinical study of CVnCoV in June 2020 at clinical study centers in Germany and Belgium. The company has substantial production capacities for mRNA vaccines at its headquarters in Tübingen and is currently expanding those manufacturing capacities to allow for broad-scale manufacturing of CVnCoV and other mRNA-based vaccines.
About CureVac
CureVac is a global clinical-stage biopharmaceutical company in the field of messenger RNA (mRNA) technology with expertise in developing and optimizing this versatile molecule for medical purposes. The principle of CureVac's proprietary technology is the use of mRNA as a data carrier to instruct the human body to produce its own proteins capable of fighting a wide range of diseases. The company applies its technologies for the development of prophylactic vaccines, cancer therapies, antibody therapies and the treatment of rare diseases. CureVac is headquartered in Tübingen, Germany with sites in Frankfurt and Boston, USA.