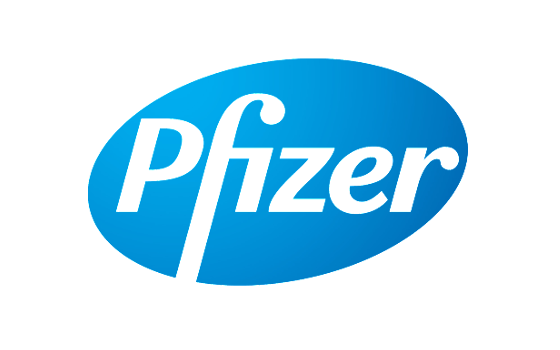 Pfizer Inc. (NYSE: PFE) and BioNTech SE (Nasdaq: BNTX) announced positive topline results from a Phase 1/2 study (NCT05596734) evaluating the safety, tolerability and immunogenicity of mRNA-based combination vaccine candidates for influenza and COVID-19 among healthy adults 18 to 64 years of age. In the clinical trial, the vaccine candidates were compared to a licensed influenza vaccine and the companies' Omicron BA.4/BA.5-adapted bivalent COVID-19 vaccine given at the same visit. The data from the trial showed that the companies' lead formulations demonstrated robust immune responses to influenza A, influenza B, and SARS-CoV-2 strains.
"We are encouraged by these early results in our Phase 1/2 study of our combination vaccine candidates against influenza and COVID-19. This vaccine has the potential to lessen the impact of two respiratory diseases with a single injection and may simplify immunization practices for providers, patients, and healthcare systems all over the world," said Annaliesa Anderson, PhD, FAAM, Senior Vice President and Head, Vaccine Research and Development at Pfizer. "mRNA-based vaccines have demonstrated their ability to induce robust antibody and T-cell responses, and we look forward to starting Phase 3 clinical development. Today's results are an important achievement towards our ambition of providing a broad portfolio of respiratory combination vaccines."
"Studies of confirmed viral infections suggest that COVID-19 adopts a seasonal pattern with peaks in fall and winter, similar to other respiratory diseases. Co-infections as well as consecutive respiratory infection during this period can further increase the risk of severe illness," said Prof. Ugur Sahin, MD, CEO and Co-founder of BioNTech. "Combination vaccines have the potential to become a mainstay of routine vaccination against respiratory diseases, especially for the vaccination of populations who have a higher risk of severe illness."
The topline results of the ongoing trial demonstrated that the combination formulations evaluated had a safety profile consistent with the safety profile of the companies' COVID-19 vaccine. Immunogenicity results induced by lead formulations in the companies' Phase 1/2 trial showed point estimates for Geometric Mean Titer (GMT) ratios that were consistent with the criteria applied to regulatory approved vaccines against the respective influenza and SARS-CoV-2 strains. Point estimates for GMT ratios for all matched influenza vaccine strains with lead formulations were >1 relative to a licensed Quadrivalent Influenza Vaccine (QIV) given concomitantly with the Pfizer-BioNTech COVID-19 vaccine. A pivotal Phase 3 trial evaluating these lead formulations is expected to be initiated in the coming months. Data from the Phase 1/2 trial will be published in a peer-reviewed journal.
Pfizer and BioNTech previously announced that their mRNA-based combination vaccine candidate for influenza and COVID-19 received Fast Track Designation from the U.S. Food and Drug Administration (FDA).
About Respiratory Diseases
SARS-CoV-2 led to a global pandemic with more than 6.5 million deaths(1) and a severe socio-economic burden worldwide.(2) While vaccinations can help address the disease, COVID-19 is expected to remain a circulating, severe respiratory disease, requiring adjustments of vaccines to variants of concern. This is reminiscent of influenza, another respiratory disease that requires repeated vaccinations due to its genomic instability resulting in modifications of the surface protein hemagglutinin. Each year, influenza results in up to one billion infections, five million hospitalizations, and 650,000 deaths worldwide.(3)
Please click here for Pfizer-BioNTech COVID-19 Vaccine Healthcare Providers Fact Sheet and Vaccine Recipient and Caregiver EUA Fact Sheet.
About Pfizer: Breakthroughs That Change Patients' Lives
At Pfizer, we apply science and our global resources to bring therapies to people that extend and significantly improve their lives. We strive to set the standard for quality, safety and value in the discovery, development and manufacture of health care products, including innovative medicines and vaccines. Every day, Pfizer colleagues work across developed and emerging markets to advance wellness, prevention, treatments and cures that challenge the most feared diseases of our time. Consistent with our responsibility as one of the world's premier innovative biopharmaceutical companies, we collaborate with health care providers, governments and local communities to support and expand access to reliable, affordable health care around the world. For more than 170 years, we have worked to make a difference for all who rely on us.
About BioNTech
Biopharmaceutical New Technologies (BioNTech) is a next generation immunotherapy company pioneering novel therapies for cancer and other serious diseases. The Company exploits a wide array of computational discovery and therapeutic drug platforms for the rapid development of novel biopharmaceuticals. Its broad portfolio of oncology product candidates includes individualized and off-the-shelf mRNA-based therapies, innovative chimeric antigen receptor (CAR) T cells, several protein-based therapeutics, including bispecific immune checkpoint modulators, targeted cancer antibodies and antibody-drug conjugate (ADC) therapeutics, as well as small molecules. Based on its deep expertise in mRNA vaccine development and in-house manufacturing capabilities, BioNTech and its collaborators are developing multiple mRNA vaccine candidates for a range of infectious diseases alongside its diverse oncology pipeline. BioNTech has established a broad set of relationships with multiple global pharmaceutical collaborators, including Duality Biologics, Fosun Pharma, Genentech, a member of the Roche Group, Genevant, Genmab, OncoC4, Regeneron, Sanofi and Pfizer.