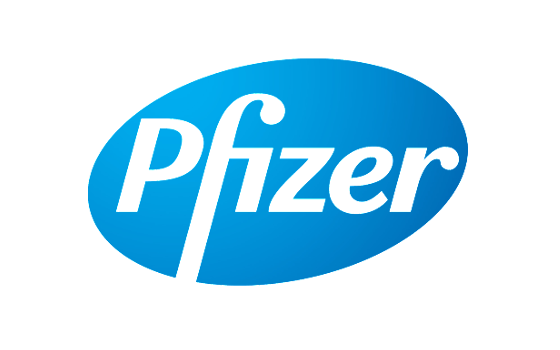 Pfizer Inc. (NYSE: PFE) announced that the U.S. Food and Drug Administration (FDA) has approved ABRYSVO™ (Respiratory Syncytial Virus Vaccine), the company's bivalent RSV prefusion F (RSVpreF) vaccine, for the prevention of lower respiratory tract disease caused by RSV in individuals 60 years and older. ABRYSVO is unadjuvanted and composed of two preF proteins selected to optimize protection against RSV A and B strains and was observed to be safe and effective.
Each year in the U.S., it is estimated that between 60,000 and 160,000 older adults are hospitalized and between 6,000 and 10,000 die due to RSV infection.(1)
"A vaccine to help prevent RSV had been an elusive public health goal for more than half a century. Today's approval is a monumental step forward in delivering on Pfizer's commitment to help alleviate the significant burden of RSV in higher-risk populations, which includes older adults," said Annaliesa Anderson, Ph.D., Senior Vice President and Chief Scientific Officer, Vaccine Research and Development, Pfizer. "ABRYSVO will address a need to help protect older adults against the potentially serious consequences of RSV disease. We are extremely grateful to the clinical trial participants, study investigator teams and our dedicated Pfizer colleagues for their roles in making this vaccine available."
The FDA's decision is based on the data from the pivotal Phase 3 clinical trial (NCT05035212) RENOIR (RSV vaccine Efficacy study iNOlder adults Immunized against RSV disease). RENOIR is a global, randomized, double-blind, placebo-controlled study designed to assess the efficacy, immunogenicity, and safety of a single dose of the vaccinein adults 60 years of age and older. RENOIR has enrolled approximately 37,000 participants, randomized to receive RSVpreF 120 μg or placebo in a 1:1 ratio. The results were recently published in The New England Journal of Medicine. RENOIR is ongoing, with efficacy data being collected in the second RSV season in the study.
"This past RSV season demonstrated the serious consequences and potential health risks this virus poses for older adults," said Edward E. Walsh, MD, Professor of Medicine, University of Rochester Medical Center, and principal RENOIR investigator. "Today's FDA approval of ABRYSVO recognizes significant scientific progress, and importantly helps provide older adults potential protection against RSV and an opportunity to improve community health by helping prevent the disease."
RSV is a contagious virus and a common cause of respiratory illness worldwide.(2) The virus can affect the lungs and breathing passages of an infected individual, potentially causing severe illness or death.(3,4,5) In the U.S., the burden RSV causes in older adults is considerable. The severity of RSV disease can increase with age and comorbidities, such as chronic obstructive pulmonary disease, asthma, and congestive heart failure.(6)
The U.S. Centers for Disease Control and Prevention's (CDC) Advisory Committee on Immunization Practices (ACIP) will meet on June 21, 2023, to discuss recommendations for the appropriate use of RSV vaccines in older adults. Pending the outcome of this meeting, Pfizer anticipates supply availability in Q3 2023 ahead of the anticipated RSV season this fall.
Earlier this month, Pfizer reported positive top-line results from the Phase 3 study evaluating the safety and immunogenicity of ABRYSVO coadministered with seasonal inactivated influenza vaccine (SIIV) in adults 65 years and older.(7) Pfizer intends to publish these results in a peer-reviewed scientific journal. Earlier this month, Pfizer also announced it would be initiating multiple clinical trials evaluating RSVpreF in healthy children ages 2-5; children ages 5-18 with underlying medical conditions; adults ages 18-60 at high-risk due to underlying medical conditions; and adults ages 18 and older who are immunocompromised and at high-risk for RSV.(8)
About ABRYSVO Regulatory Review
On March 24, 2022, Pfizer announced the FDA granted Breakthrough Therapy Designation for ABRYSVO for the prevention of lower respiratory tract disease caused by RSV in individuals 60 years of age and older. This decision was followed by the FDA's acceptance of ABRYSVO's Biologics License Application (BLA) under priority review for older adults in November 2022.
Pfizer is currently the only company pursuing regulatory applications for an RSV investigational vaccine candidate for both an indication to help protect older adults, as well as an indication to help protect infants through maternal immunization. Previously, Pfizer announced that the FDA had granted priority review for a BLA for RSVpreF for the prevention of lower respiratory tract and severe lower respiratory tract disease caused by RSV in infants from birth up to six months of age by active immunization of pregnant individuals. Earlier this month, Pfizer announced that the FDA's Vaccines and Related Biological Products Advisory Committee voted that available data support the efficacy and safety of RSVpreF for the maternal indication. The FDA has set a Prescription Drug User Fee Act (PDUFA) action date in August 2023.
In February 2023, it was announced that the European Medicines Agency (EMA) accepted for review Pfizer's Marketing Authorization Application (MAA) under accelerated assessment for RSVpreF, as submitted for both older adults and maternal immunization to help protect infants against RSV. The formal review process by the EMA's Committee for Medicinal Products for Human Use (CHMP) currently is ongoing. Also in February 2023, Pfizer Japan announced an application was filed with the Ministry of Health, Labor and Welfare for RSVpreF as a maternal immunization to help protect infants against RSV. In April 2023, Pfizer Canada announced Health Canada accepted RSVpreF for review for both individuals ages 60 and older and as a maternal immunization to help protect infants against RSV.
About Pfizer: Breakthroughs That Change Patients' Lives
At Pfizer, we apply science and our global resources to bring therapies to people that extend and significantly improve their lives. We strive to set the standard for quality, safety and value in the discovery, development and manufacture of health care products, including innovative medicines and vaccines. Every day, Pfizer colleagues work across developed and emerging markets to advance wellness, prevention, treatments and cures that challenge the most feared diseases of our time. Consistent with our responsibility as one of the world's premier innovative biopharmaceutical companies, we collaborate with health care providers, governments and local communities to support and expand access to reliable, affordable health care around the world. For more than 170 years, we have worked to make a difference for all who rely on us.
1. Centers for Disease Control and Prevention. RSV in Older Adults and Adults with Chronic Medical Conditions. https://www.cdc.gov/rsv/high-risk/older-adults.html.
2. World Health Organization. Respiratory Syncytial Virus (RSV) disease. https://www.who.int/teams/health-product-policy-and-standards/standards-and-specifications/vaccine-standardization/respiratory-syncytial-virus-disease
3. Centers for Disease Control and Prevention. RSV Transmission. https://www.cdc.gov/rsv/about/transmission.html.
4. Centers for Disease Control and Prevention. Respiratory Syncytial Virus Infection (RSV) - Older Adults are at High Risk for Severe RSV Infection Fact Sheet. https://www.cdc.gov/rsv/factsheet-older-adults.pdf.
5. Centers for Disease Control and Prevention. RSV in Infants and Young Children. https://www.cdc.gov/rsv/high-risk/infants-young-children.html.
6. Centers for Disease Control and Prevention. Older Adults Are at High Risk for Severe RSV Infection. https://www.cdc.gov/rsv/factsheet-older-adults.html
7. Pfizer First Quarter 2023 Earnings Press Release, May 2, 2023, page 11, https://s28.q4cdn.com/781576035/files/doc_financials/2023/q1/Q1-2023-PFE-Earnings-Release.pdf
8. Pfizer First Quarter 2023 Earnings Teleconference Presentation, May 2, 2023, page 22, https://s28.q4cdn.com/781576035/files/doc_financials/2023/q1/Q1-2023-Earnings-Charts-FINAL.pdf