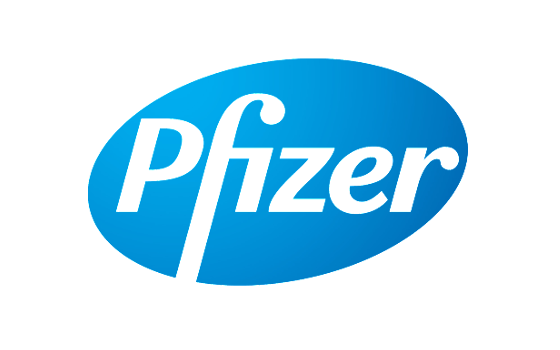 Pfizer Inc. (NYSE: PFE) announced today an agreement to supply up to six million treatment courses of its COVID-19 oral treatment, PAXLOVID™ (nirmatrelvir [PF-07321332] tablets and ritonavir tablets) to Global Fund as part of its COVID-19 Response Mechanism (C19RM). The C19RM has been the primary channel for providing grant support to low- and middle-income countries to purchase COVID-19 tests, treatments, personal protective equipment and critical elements of health systems strengthening. PAXLOVID treatment courses will be available for procurement through this mechanism, subject to local regulatory approval or authorization, by the 132 grant-eligible countries determined by Global Fund based on income classification and disease burden.
Pfizer expects supply to be available starting in 2022, pending regulatory authorization or approval and based on country demand. Through Global Fund's framework and mechanism, eligible countries will be offered treatment courses according to Pfizer's tiered pricing approach, where all low- and lower-middle-income countries will pay a not-for-profit price while upper-middle-income countries will pay the price defined in Pfizer's tiered pricing approach. Additional contractual details of the agreement were not disclosed.
"After so much disruption and loss due to COVID-19, we must continue to accelerate access to PAXLOVID as a treatment option for high-risk patients in all regions of the world along with test and treat programs that help get treatment quickly to those in need," said Albert Bourla, Chairman and Chief Executive Officer, Pfizer. "This agreement with Global Fund is a critical step that will boost equitable access for high-risk patients in low-and-middle-income countries."
The Global Fund agreement, along with an agreement signed with UNICEF for the supply of up to four million treatment courses for low- and middle-income countries earlier this year, is part of Pfizer's comprehensive global strategy for equitable supply and access of PAXLOVID. This includes a voluntary licensing agreement with Medicines Patent Pool (MPP) to enable the development and distribution of generic versions of Pfizer's oral treatment to further expand long-term global supply and access. MPP has signed sublicense agreements with 38 manufacturers, who will supply the generic versions in 95 low- and lower-middle-income countries. Courses produced by these manufacturers are expected to be available as early as the fourth quarter of 2022.
Pfizer will also provide product donation and funding to the COVID Treatment Quick Start Consortium to support efforts to accelerate COVID-19 testing and improve access to treatments in under-resourced parts of the world.
Pfizer also looks to increase supply of PAXLOVID through An Accord for a Healthier World, a first-of-its-kind initiative to enable sustained, equitable access to high-quality medicines and vaccines for 1.2 billion people living in lower-income countries launched in May 2022. Through the Accord, Pfizer has committed to provide its patent-protected medicines and vaccines available in the U.S. or European Union, including PAXLOVID, on a not-for-profit basis to 45 lower-income countries and will collaborate with government and global health leaders to address barriers that limit access beyond supply, like diagnosis, education, infrastructure, storage and more.
About PAXLOVID™ (nirmatrelvir [PF-07321332] tablets and ritonavir tablets)
PAXLOVID is a SARS-CoV-2 main protease (Mpro) inhibitor (also known as SARS-CoV-2 3CL protease inhibitor) therapy. It was developed to be administered orally so that it can be prescribed early after infection, potentially helping patients avoid severe illness (which can lead to hospitalization and death). Nirmatrelvir [PF-07321332], which originated in Pfizer laboratories, is designed to block the activity of the Mpro, an enzyme that the coronavirus needs to replicate. Co-administration with a low dose of ritonavir helps slow the metabolism, or breakdown, of nirmatrelvir in order for it to remain active in the body for longer periods of time at higher concentrations to help combat the virus.
Nirmatrelvir is designed to inhibit viral replication at a stage known as proteolysis, which occurs before viral RNA replication. In preclinical studies, nirmatrelvir did not demonstrate evidence of mutagenic DNA interactions.
Current variants of concern can be resistant to treatments that work by binding to the spike protein found on the surface of the SARS-CoV-2 virus. PAXLOVID, however, works intracellularly by binding to the highly conserved Mpro (3CL protease) of the SARS-CoV-2 virus to inhibit viral replication. Nirmatrelvir has shown consistent in vitro antiviral activity against the following variants: Alpha, Beta, Delta, Gamma, Lambda, Mu, and Omicron BA.1 and BA.2.
About Pfizer: Breakthroughs That Change Patients' Lives
At Pfizer, we apply science and our global resources to bring therapies to people that extend and significantly improve their lives. We strive to set the standard for quality, safety and value in the discovery, development and manufacture of health care products, including innovative medicines and vaccines. Every day, Pfizer colleagues work across developed and emerging markets to advance wellness, prevention, treatments and cures that challenge the most feared diseases of our time. Consistent with our responsibility as one of the world's premier innovative biopharmaceutical companies, we collaborate with health care providers, governments and local communities to support and expand access to reliable, affordable health care around the world. For more than 170 years, we have worked to make a difference for all who rely on us.