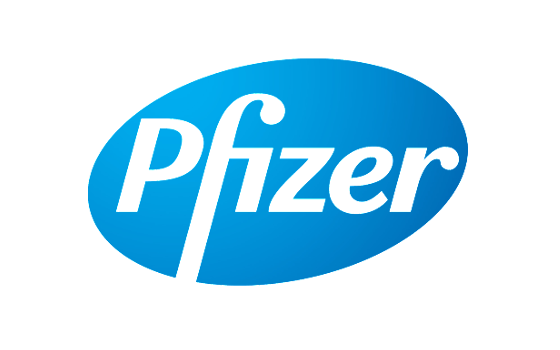 Pfizer Inc. (NYSE: PFE) announced today an agreement with UNICEF to supply up to 4 million treatment courses of its COVID-19 oral treatment, PAXLOVID™ (nirmatrelvir [PF-07321332] tablets and ritonavir tablets), to 95 low- and middle-income countries, pending authorization or approval. This includes all low- and lower-middle-income countries and some upper-middle-income countries in Sub-Saharan Africa as well as countries that have transitioned from lower-middle to upper-middle-income status in the last five years, accounting for approximately 53% of the world's population.
Financial details of the agreement were not disclosed. Pfizer expects supply to be available to support orders in April 2022, and supply will continue throughout 2022, pending regulatory authorization or approval and according to country needs. All low- and lower-middle-income countries will be offered the treatment courses at the not-for-profit price while upper-middle-income countries will pay the price defined in Pfizer's tiered pricing approach.
"We have seen the negative impacts of COVID-19 in every part of the world and know that we must work towards access for all people regardless of where they live or their circumstances," said Albert Bourla, Chairman and Chief Executive Officer, Pfizer. "Supplying to UNICEF is an important part of our comprehensive strategy to accelerate access to PAXLOVID to treat COVID-19 infection as quickly as possible and at an affordable price in order to decrease the strain on healthcare systems and help save lives in low- and middle-income countries."
Our Commitment to Equitable Access
Pfizer is committed to working toward equitable access to PAXLOVID for all people, aiming to deliver safe and effective antiviral therapeutics as soon as possible and at an affordable price. During the pandemic, Pfizer will offer its oral therapy through a tiered pricing approach, pending country authorization or approval, based on the income level of each country to promote equity of access across the globe. High and upper-middle income countries will pay more than lower income countries.
Pfizer continues to invest to support the manufacturing and distribution of PAXLOVID, including exploring potential contract manufacturing options. As a result of these efforts, Pfizer has raised its production projections, with the ability to produce up to 120 million courses of treatment by the end of 2022, pending global demand. The company has initiated bilateral outreach to more than 100 countries around the world and has entered into agreements with multiple countries. Additionally, Pfizer has signed a voluntary license agreement with the Medicines Patent Pool (MPP) for its oral treatment to help expand access, pending country regulatory authorization or approval, in 95 low- and middle-income countries that account for approximately 53% of the world's population.
About PAXLOVID™ (nirmatrelvir [PF-07321332] tablets and ritonavir tablets)
PAXLOVID is a SARS-CoV-2 main protease (Mpro) inhibitor (also known as SARS-CoV-2 3CL protease inhibitor) therapy. It was developed to be administered orally so that it can be prescribed at the first sign of infection or, pending clinical success of the rest of the EPIC development program and subject to regulatory authorization, at first awareness of an exposure – potentially helping patients avoid severe illness (which can lead to hospitalization and death) or avoid disease development following contact with a household member who contracts COVID-19. Nirmatrelvir [PF-07321332], which originated in Pfizer laboratories, is designed to block the activity of the Mpro, an enzyme that the coronavirus needs to replicate. Co-administration with a low dose of ritonavir helps slow the metabolism, or breakdown, of nirmatrelvir in order for it to remain active in the body for longer periods of time at higher concentrations to help combat the virus.
Nirmatrelvir is designed to inhibit viral replication at a stage known as proteolysis, which occurs before viral RNA replication. In preclinical studies, nirmatrelvir did not demonstrate evidence of mutagenic DNA interactions.
Current variants of concern can be resistant to treatments that work by binding to the spike protein found on the surface of the SARS-CoV-2 virus. PAXLOVID, however, works intracellularly by binding to the highly conserved Mpro of the SARS-CoV-2 virus to inhibit viral replication. Nirmatrelvir has shown consistent in vitro antiviral activity against earlier and current variants of concern (i.e., Alpha, Beta, Delta, Gamma, Lambda, Mu, and Omicron).
PAXLOVID is generally administered at a dose of 300 mg (two 150 mg tablets) of nirmatrelvir with one 100 mg tablet of ritonavir, given twice-daily for five days. One carton contains five blister packs of PAXLOVID, as co-packaged nirmatrelvir tablets with ritonavir tablets, providing all required doses for a full five-day treatment course.
U.S. FDA Emergency Use Authorization Statement
PAXLOVID has not been approved, but has been authorized for emergency use by FDA under an EUA, for the treatment of mild-to-moderate COVID-19 in adults and pediatric patients (12 years of age and older weighing at least 40 kg) with positive results of direct SARS CoV-2 viral testing, and who are at high-risk for progression to severe COVID-19, including hospitalization or death.
The emergency use of PAXLOVID is only authorized for the duration of the declaration that circumstances exist justifying the authorization of the emergency use of drugs and biological products during the COVID-19 pandemic under Section 564(b)(1) of the Act, 21 U.S.C. § 360bbb-3(b)(1), unless the declaration is terminated or authorization revoked sooner.
About Pfizer: Breakthroughs That Change Patients' Lives
At Pfizer, we apply science and our global resources to bring therapies to people that extend and significantly improve their lives. We strive to set the standard for quality, safety and value in the discovery, development and manufacture of health care products, including innovative medicines and vaccines. Every day, Pfizer colleagues work across developed and emerging markets to advance wellness, prevention, treatments and cures that challenge the most feared diseases of our time. Consistent with our responsibility as one of the world's premier innovative biopharmaceutical companies, we collaborate with health care providers, governments and local communities to support and expand access to reliable, affordable health care around the world. For more than 170 years, we have worked to make a difference for all who rely on us.