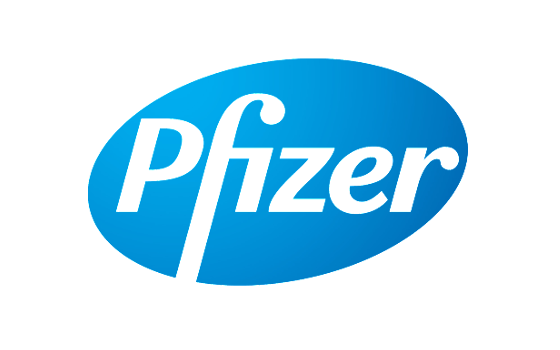 Pfizer Inc. (NYSE: PFE) and BioNTech SE (Nasdaq: BNTX) today announced results from an initial laboratory study demonstrating that serum antibodies induced by the Pfizer-BioNTech COVID-19 Vaccine (BNT162b2) neutralize the SARS-CoV-2 Omicron variant after three doses. Sera obtained from vaccinees one month after receiving the booster vaccination (third dose of BNT162b2 vaccine) neutralized the Omicron variant to levels that are comparable to those observed for the wild-type SARS-CoV-2 spike protein after two doses.
Sera from individuals who received two doses of the current COVID-19 vaccine did exhibit, on average, more than a 25-fold reduction in neutralization titers against the Omicron variant compared to wild-type, indicating that two doses of BNT162b2 may not be sufficient to protect against infection with the Omicron variant. However, as the vast majority of epitopes targeted by vaccine-induced T cells are not affected by the mutations in Omicron, the companies believe that vaccinated individuals may still be protected against severe forms of the disease and are closely monitoring real world effectiveness against Omicron, globally.
A more robust protection may be achieved by a third dose as data from additional studies of the companies indicate that a booster with the current COVID-19 vaccine from Pfizer and BioNTech increases the antibody titers by 25-fold. According to the companies' preliminary data, a third dose provides a similar level of neutralizing antibodies to Omicron as is observed after two doses against wild-type and other variants that emerged before Omicron. These antibody levels are associated with high efficacy against both the wild-type virus and these variants. A third dose also strongly increases CD8+ T cell levels against multiple spike protein epitopes which are considered to correlate with the protection against severe disease. Compared to the wild-type virus, the vast majority of these epitopes remain unchanged in the Omicron spike variant.
"Although two doses of the vaccine may still offer protection against severe disease caused by the Omicron strain, it's clear from these preliminary data that protection is improved with a third dose of our vaccine," said Albert Bourla, Chairman and Chief Executive Officer, Pfizer. "Ensuring as many people as possible are fully vaccinated with the first two dose series and a booster remains the best course of action to prevent the spread of COVID-19."
"Our preliminary, first dataset indicate that a third dose could still offer a sufficient level of protection from disease of any severity caused by the Omicron variant," said Ugur Sahin, M.D., CEO and Co-Founder of BioNTech. "Broad vaccination and booster campaigns around the world could help us to better protect people everywhere and to get through the winter season. We continue to work on an adapted vaccine which, we believe, will help to induce a high level of protection against Omicron-induced COVID-19 disease as well as a prolonged protection compared to the current vaccine."
While these results are preliminary, the companies will continue to collect more laboratory data and evaluate real-world effectiveness to assess and confirm protection against Omicron and inform the most effective path forward. On November 25, the companies started to develop an Omicron-specific COVID-19 vaccine. The development will continue as planned in the event that a vaccine adaption is needed to increase the level and duration of protection against Omicron. First batches of the Omicron-based vaccine can be produced and are planned to be ready for deliveries within 100 days, pending regulatory approval. Pfizer and BioNTech have tested other variant-specific vaccines as well, which have produced very strong neutralization titers and a tolerable safety profile. Based on this experience the companies have high confidence that if needed they can deliver an Omicron-based vaccine in March 2022. The companies have also previously initiated clinical trials with variant-specific vaccines (Alpha, Beta, Delta & Alpha/Delta Mix) and data from these studies will be submitted to regulatory agencies around the world to help accelerate the process of adapting the vaccine and gaining regulatory authorization or approval of an Omicron-specific vaccine, if needed. The companies have previously announced that they expect to produce four billion doses of BNT162b2 in 2022, and this capacity is not expected to change if an adapted vaccine is required.
About the Pfizer-BioNTech Laboratory Studies
To evaluate the effectiveness of BNT162b2 against the Omicron variant, Pfizer and BioNTech immediately tested a panel of human immune sera obtained from the blood of individuals that received two or three 30-µg doses of the current Pfizer-BioNTech COVID-19 vaccine, using a pseudovirus neutralization test (pVNT). The sera were collected from subjects 3 weeks after receiving the second dose or one month after receiving the third dose of the Pfizer-BioNTech COVID-19 vaccine. Each serum was tested simultaneously for its neutralizing antibody titer against the wild-type SARS-Cov-2 spike protein, and the Omicron spike variant. The third dose significantly increased the neutralizing antibody titers against the Omicron strain spike by 25-fold. Neutralization against the Omicron variant after three doses of the Pfizer-BioNTech COVID-19 vaccine was comparable to the neutralization against the wild-type strain observed in sera from individuals who received two doses of the companies' COVID-19 vaccine: The geometric mean titer (GMT) of neutralizing antibody against the Omicron variant measured in the samples was 154 (after three doses), compared to 398 against the Delta variant (after three doses) and 155 against the ancestral strain (after two doses). Data on the persistence of neutralizing titers over time after a booster dose of BNT162b2 against the Omicron variant will be collected.
The Pfizer-BioNTech COVID-19 vaccine, which is based on BioNTech's proprietary mRNA technology, was developed by both BioNTech and Pfizer. BioNTech is the Marketing Authorization Holder in the United States, the European Union, the United Kingdom, Canada and other countries and the holder of emergency use authorizations or equivalents in the United States (jointly with Pfizer) and other countries. Submissions to pursue regulatory approvals in those countries where emergency use authorizations or equivalent were initially granted are planned.
About Pfizer: Breakthroughs That Change Patients' Lives
At Pfizer, we apply science and our global resources to bring therapies to people that extend and significantly improve their lives. We strive to set the standard for quality, safety and value in the discovery, development and manufacture of health care products, including innovative medicines and vaccines. Every day, Pfizer colleagues work across developed and emerging markets to advance wellness, prevention, treatments and cures that challenge the most feared diseases of our time. Consistent with our responsibility as one of the world's premier innovative biopharmaceutical companies, we collaborate with health care providers, governments and local communities to support and expand access to reliable, affordable health care around the world. For more than 170 years, we have worked to make a difference for all who rely on us.
About BioNTech
Biopharmaceutical New Technologies is a next generation immunotherapy company pioneering novel therapies for cancer and other serious diseases. The Company exploits a wide array of computational discovery and therapeutic drug platforms for the rapid development of novel biopharmaceuticals. Its broad portfolio of oncology product candidates includes individualized and off-the-shelf mRNA-based therapies, innovative chimeric antigen receptor T cells, bi-specific checkpoint immuno-modulators, targeted cancer antibodies and small molecules. Based on its deep expertise in mRNA vaccine development and in-house manufacturing capabilities, BioNTech and its collaborators are developing multiple mRNA vaccine candidates for a range of infectious diseases alongside its diverse oncology pipeline. BioNTech has established a broad set of relationships with multiple global pharmaceutical collaborators, including Genmab, Sanofi, Bayer Animal Health, Genentech, a member of the Roche Group, Regeneron, Genevant, Fosun Pharma, and Pfizer.