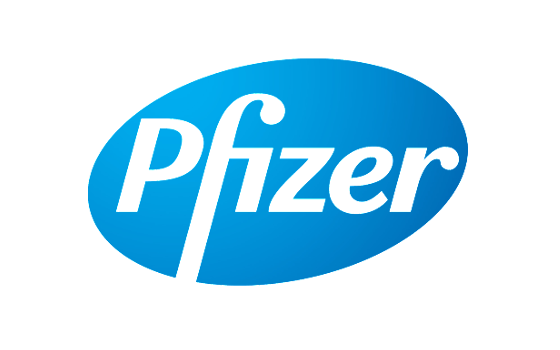 Pfizer Inc. (NYSE: PFE) and BioNTech SE (Nasdaq: BNTX) announced that the U.S. Food and Drug Administration (FDA) has authorized for emergency use a booster dose of the Pfizer-BioNTech COVID-19 Vaccine for individuals 65 years of age and older, individuals 18 through 64 years of age at high risk of severe COVID-19, and individuals 18 through 64 years of age whose frequent institutional or occupational exposure to SARS-CoV-2 puts them at high risk of serious complications of COVID-19 including severe COVID-19. The booster dose is to be administered at least six months after completion of the primary series, and is the same formulation and dosage strength as the doses in the primary series.

"This first FDA authorization of a COVID-19 vaccine booster is a critical milestone in the ongoing fight against this disease," said Albert Bourla, Chairman and Chief Executive Officer, Pfizer. "Over the last year and a half, we have aimed to stay vigilant as the pandemic has evolved - including evaluating the impact of a booster dose. We believe boosters have an important role to play in addressing the continued threat of this disease, alongside efforts to increase global access and uptake among the unvaccinated. Today's FDA action is an important step in helping the most vulnerable among us remain protected from COVID-19."

"Today's emergency use authorization is supported by clinical data underlining that a booster induces a strong immune response against tested variants of concern and can address a current public health need. We will continue to monitor new SARS-CoV-2 strains, to be prepared for potential emerging escape variants," said Ugur Sahin, M.D., CEO and Co-founder of BioNTech. "We and our collaboration partner have submitted booster data to other regulatory agencies around the world. We are simultaneously working to expand access to our vaccines globally."

The FDA based this EUA on the totality of scientific evidence shared by the companies and reviewed by the FDA's Vaccines and Related Biological Products Advisory Committee (VRBPAC),including data from the Pfizer-BioNTech clinical program evaluating the safety, tolerability and immunogenicity of a booster dose of the COVID-19 vaccine. A booster dose of the vaccine elicited significantly higher neutralizing antibody titers against the initial SARS-CoV-2 virus (wild type), as well as the Beta and Delta variants, when compared with the levels observed after the two-dose primary series. The reactogenicity profile within seven days after the booster dose was typically mild to moderate, and the frequency of reactions was similar to or lower than after dose two. The adverse event profile was generally consistent with other clinical safety data for the vaccine.

As a next step, the U.S. Centers for Disease Control and Prevention's (CDC) Advisory Committee on Immunization Practices (ACIP) will meet to discuss a potential recommendation for the use and rollout of boosters to Americans.

Pfizer and BioNTech continue to supply the vaccine, including sufficient volume for boosters, under their existing supply agreement with the U.S. government, which continues through April 2022. The companies do not expect the introduction of booster doses in the U.S. to impact the existing supply agreements in place with governments and international health organizations around the world. Pfizer and BioNTech have pledged to provide two billion doses to low- and middle-income countries in 2021 and 2022 - at least one billion doses each year.

Under the EUA in the U.S., a third dose of the vaccine was previously authorized for individuals at least 12 years of age who have undergone solid organ transplant, or who are diagnosed with conditions that are considered to have an equivalent level of immunocompromise. This authorization of a third dose for immunocompromised individuals - administered at least 28 days following the second dose - is separate and distinct from the booster dose authorized today. The third dose for immunocompromised individuals is meant to address the fact that these individuals sometimes do not build enough protection after two doses of the vaccine. In contrast, the booster dose authorized today refers to an additional dose of the vaccine that is given to those who have built enough protection after the primary vaccination series, but may have decreased protection over time due to waning of immunity.

The Pfizer-BioNTech COVID-19 Vaccine, which is based on BioNTech's proprietary mRNA technology, was developed by both BioNTech and Pfizer. BioNTech is the Marketing Authorization Holder in the United States, the European Union, the United Kingdom, Canada and the holder of emergency use authorizations or equivalents in the United States (jointly with Pfizer) and other countries. Submissions to pursue regulatory approvals in those countries where emergency use authorizations or equivalent were initially granted are planned.

Please click here for full Prescribing Information (16+ years of age). Please click here for Fact Sheet for Vaccination Providers (12+ years of age). Please click here for the Recipients and Caregivers Fact Sheet.
About Pfizer: Breakthroughs That Change Patients' Lives
At Pfizer, we apply science and our global resources to bring therapies to people that extend and significantly improve their lives. We strive to set the standard for quality, safety and value in the discovery, development and manufacture of health care products, including innovative medicines and vaccines. Every day, Pfizer colleagues work across developed and emerging markets to advance wellness, prevention, treatments and cures that challenge the most feared diseases of our time. Consistent with our responsibility as one of the world's premier innovative biopharmaceutical companies, we collaborate with health care providers, governments and local communities to support and expand access to reliable, affordable health care around the world. For more than 170 years, we have worked to make a difference for all who rely on us.
About BioNTech
Biopharmaceutical New Technologies is a next generation immunotherapy company pioneering novel therapies for cancer and other serious diseases. The Company exploits a wide array of computational discovery and therapeutic drug platforms for the rapid development of novel biopharmaceuticals. Its broad portfolio of oncology product candidates includes individualized and off-the-shelf mRNA-based therapies, innovative chimeric antigen receptor T cells, bi-specific checkpoint immuno-modulators, targeted cancer antibodies and small molecules. Based on its deep expertise in mRNA vaccine development and in-house manufacturing capabilities, BioNTech and its collaborators are developing multiple mRNA vaccine candidates for a range of infectious diseases alongside its diverse oncology pipeline. BioNTech has established a broad set of relationships with multiple global pharmaceutical collaborators, including Genmab, Sanofi, Bayer Animal Health, Genentech, a member of the Roche Group, Regeneron, Genevant, Fosun Pharma, and Pfizer.