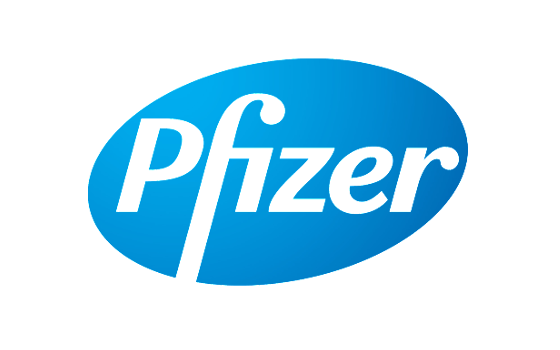 Theravance Biopharma Ireland Limited, a subsidiary of Theravance Biopharma, Inc. (NASDAQ: TBPH) ("Theravance Biopharma") and Pfizer Inc. (NYSE: PFE) ("Pfizer") today announced that the companies have entered into a global license agreement for Theravance Biopharma's preclinical program for skin-targeted, locally-acting pan-Janus kinase (JAK) inhibitors that can be rapidly metabolized. The compounds in this program target validated pro-inflammatory pathways and are specifically designed to possess skin-selective activity with minimal systemic exposure.
Under the terms of the agreement, Theravance Biopharma will receive an upfront cash payment of $10 million and will be eligible to receive up to an additional $240 million in development and sales milestone payments from Pfizer. In addition, Theravance Biopharma will be eligible to receive royalties on worldwide net sales of any potential products emerging from the program.
"We believe that this global agreement with Pfizer provides further validation of our unique expertise in the discovery and development of innovative, organ-selective JAK inhibitors. As a clear global leader in the field of JAK inhibition, Pfizer is ideally positioned to advance this program and unlock its therapeutic potential," said Rick E Winningham, chief executive officer of Theravance Biopharma.
"Theravance Biopharma's skin-targeted JAK inhibitor program will nicely complement Pfizer's portfolio of preclinical and clinical-stage molecules, which have unique selectivity profiles and are matched to conditions in which we believe they have the greatest potential to address unmet need," said Michael Vincent, Chief Scientific Officer, Inflammation & Immunology, Pfizer. "Topical JAK inhibitors that can be rapidly metabolized have potential to reach more patients with mild-to-moderate skin conditions, for whom treatment is currently limited."
About Organ-Selective Pan-Janus (JAK) Kinase Inhibition
JAK inhibitors function by inhibiting the activity of one or more of the Janus kinase family of enzymes (JAK1, JAK2, JAK3, TYK2) that play a key role in cytokine signaling. Inhibiting these JAK enzymes interferes with the JAK/STAT signaling pathway and, in turn, modulates the activity of a wide range of pro-inflammatory cytokines. JAK inhibitors are currently approved for the treatment of a range of inflammatory diseases including rheumatoid arthritis, psoriatic arthritis, myelofibrosis, and ulcerative colitis.
About Theravance Biopharma
Theravance Biopharma, Inc. ("Theravance Biopharma") is a diversified biopharmaceutical company primarily focused on the discovery, development and commercialization of organ-selective medicines. Our purpose is to create transformational medicines to improve the lives of patients suffering from serious illnesses. Our research is focused in the areas of inflammation and immunology.
In pursuit of our purpose, we apply insights and innovation at each stage of our business and utilize our internal capabilities and those of partners around the world. We apply organ-selective expertise to biologically compelling targets to discover and develop medicines designed to treat underserved localized diseases and to limit systemic exposure, in order to maximize patient benefit and minimize risk. These efforts leverage years of experience in developing lung-selective medicines to treat respiratory disease, including FDA-approved YUPELRI® (revefenacin) inhalation solution indicated for the maintenance treatment of patients with chronic obstructive pulmonary disease (COPD). Our pipeline of internally discovered programs is targeted to address significant patient needs.
We have an economic interest in potential future payments from Glaxo Group Limited or one of its affiliates (GSK) pursuant to its agreements with Innoviva, Inc. relating to certain programs, including TRELEGY ELLIPTA.
Pfizer Inc.: Breakthroughs that Change Patients' Lives
At Pfizer, we apply science and our global resources to bring therapies to people that extend and significantly improve their lives. We strive to set the standard for quality, safety and value in the discovery, development and manufacture of health care products, including innovative medicines and vaccines. Every day, Pfizer colleagues work across developed and emerging markets to advance wellness, prevention, treatments and cures that challenge the most feared diseases of our time. Consistent with our responsibility as one of the world's premier innovative biopharmaceutical companies, we collaborate with health care providers, governments and local communities to support and expand access to reliable, affordable health care around the world. For more than 150 years, we have worked to make a difference for all who rely on us.