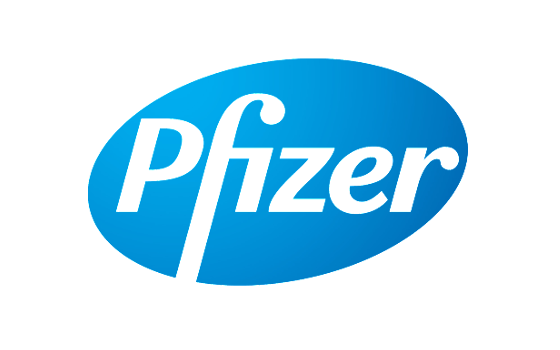 OPKO Health Inc. (NASDAQ: OPK) and Pfizer Inc. (NYSE: PFE) announced that the global Phase 3 trial evaluating somatrogon dosed once-weekly in pre-pubertal children with growth hormone deficiency (GHD) met its primary endpoint of non-inferiority to daily GENOTROPIN® (somatropin) for injection, as measured by annual height velocity at 12 months.
Top-line results from the study demonstrated that treatment with somatrogon dosed once-weekly in pre-pubertal children with GHD was non-inferior to somatropin dosed once-daily with respect to height velocity at 12 months of treatment (the primary endpoint); the least square mean was higher in the somatrogon group (10.12 cm/year) than in the somatropin group (9.78 cm/year); the treatment difference (somatrogon - somatropin) in height velocity (cm/year) was 0.33 with a two-sided 95% confidence interval of the difference of (-0.39, 1.05). In addition, change in height standard deviation scores at six and 12 months, key secondary endpoints, were higher in the somatrogon dosed once-weekly cohort in comparison to the somatropin dosed once-daily cohort. Moreover, at six months, change in height velocity, another key secondary endpoint, was higher in the somatrogon dosed once-weekly cohort in comparison to the somatropin dosed once-daily cohort. These common measures of growth are employed in the clinical setting to measure the potential level of catch-up growth that subjects may experience relative to heights of age and gender matched peers.
Somatrogon was generally well tolerated in the study and comparable to that of somatropin dosed once-daily with respect to the types, numbers and severity of the adverse events observed between the treatment arms. Immunogenicity testing and analysis of additional data are ongoing, and full results of the study will be submitted for presentation at a future scientific meeting.
"We are very pleased to announce these favorable top-line results demonstrating the efficacy of somatrogon dosed once-weekly in the pediatric patient population with GHD," said Phillip Frost, M.D., Chairman and Chief Executive Officer of OPKO. "Somatrogon is a new molecular entity incorporating OPKO's proprietary long-acting technology. We believe somatrogon represents a significant advance in the treatment of children with GHD compared to the current standard of one injection per day that could enhance a patient's adherence to treatment and quality of life."
"We're encouraged by these data and look forward to the possibility of bringing this longer-acting therapy to children. If approved, somatrogon could reduce the daily disease burden on children and their caregivers, potentially increasing treatment adherence," said Brenda Cooperstone, M.D., Chief Development Officer, Rare Disease, Pfizer Global Product Development. "At Pfizer, we strive each and every day to advance treatment options that better serve the needs of patients with rare diseases."
In 2014, Pfizer and OPKO entered into a worldwide agreement for the development and commercialization of somatrogon for the treatment of GHD. Under the agreement, OPKO is responsible for conducting the clinical program and Pfizer is responsible for registering and commercializing the product.
About the Study
The somatrogon Phase 3 trial is a randomized, open-label, active-controlled study conducted in over 20 countries. This study enrolled and treated 224 pre-pubertal, treatment-naïve children with growth hormone deficiency who were randomized 1:1 into two arms: somatrogon dosed once-weekly vs daily GENOTROPIN® (somatropin) for injection. The primary endpoint of the trial was height velocity at 12 months. Secondary endpoints included change in height standard deviation at six and 12 months, safety and pharmacodynamic measures. Children completing this study had the opportunity to enroll in a global, open-label, multicenter, long-term extension study, in which they were able to either continue receiving or switch to somatrogon. Approximately 95% of the patients switched into the open-label extension study and received somatrogon treatment.
About Somatrogon
Somatrogon is a new molecular entity that contains the natural sequence of growth hormone and one copy of the C-terminal peptide (CTP) from the beta chain of human chorionic hCG at the N-terminus and two copies at the C-terminus. The CTPs extend the half-life of the molecule. Somatrogon received Orphan Drug designation in the U.S. and the EU for the treatment of children and adults with growth hormone deficiency.
About Growth Hormone Deficiency
Growth hormone deficiency is a rare disease characterized by the inadequate secretion of growth hormone from the pituitary gland and affects one in approximately 4,000 to 10,000 people. In children, this disease can be caused by genetic mutations or acquired after birth. Because the patient's pituitary gland secretes inadequate levels of somatropin, the hormone that causes growth, his or her height may be affected and puberty may be delayed. Without treatment, he or she will have persistent growth attenuation, a very short height in adulthood, and may experience other health problems.
About GENOTROPIN®
GENOTROPIN is a man-made, prescription treatment option, approved in the United States for children who do not make enough growth hormone on their own, have the genetic condition called Prader-Willi syndrome (PWS), were born smaller than most other babies, have the genetic condition called Turner syndrome (TS) or have idiopathic short stature (ISS). GENOTROPIN is also approved to treat adults with growth hormone deficiency. GENOTROPIN is taken by injection just below the skin and is available in a wide range of devices to fit a range of individual dosing needs. GENOTROPIN is just like the natural growth hormone that our bodies make and has an established safety profile.
For the full Prescribing Information for GENOTROPIN, please visit http://labeling.pfizer.com/ShowLabeling.aspx?id=577.
GENOTROPIN is a prescription product for the replacement of growth hormone in adults with growth hormone deficiency (GHD) that started either in childhood or as an adult. Your doctor should do tests to be sure you have GHD, as appropriate.
About OPKO Health, Inc.
OPKO is a multinational biopharmaceutical and diagnostics company that seeks to establish industry-leading positions in large, rapidly growing markets by leveraging its discovery, development, and commercialization expertise and novel and proprietary technologies.
About Pfizer Rare Disease
Rare disease includes some of the most serious of all illnesses and impacts millions of patients worldwide, representing an opportunity to apply our knowledge and expertise to help make a significant impact on addressing unmet medical needs. The Pfizer focus on rare disease builds on more than two decades of experience, a dedicated research unit focusing on rare disease, and a global portfolio of multiple medicines within a number of disease areas of focus, including rare hematologic, neurologic, cardiac and inherited metabolic disorders.
Pfizer Rare Disease combines pioneering science and deep understanding of how diseases work with insights from innovative strategic collaborations with academic researchers, patients, and other companies to deliver transformative treatments and solutions. We innovate every day leveraging our global footprint to accelerate the development and delivery of groundbreaking medicines and the hope of cures.
Pfizer Inc.: Breakthroughs that change patients' lives
At Pfizer, we apply science and our global resources to bring therapies to people that extend and significantly improve their lives. We strive to set the standard for quality, safety and value in the discovery, development and manufacture of health care products, including innovative medicines and vaccines. Every day, Pfizer colleagues work across developed and emerging markets to advance wellness, prevention, treatments and cures that challenge the most feared diseases of our time. Consistent with our responsibility as one of the world's premier innovative biopharmaceutical companies, we collaborate with health care providers, governments and local communities to support and expand access to reliable, affordable health care around the world. For more than 150 years, we have worked to make a difference for all who rely on us.