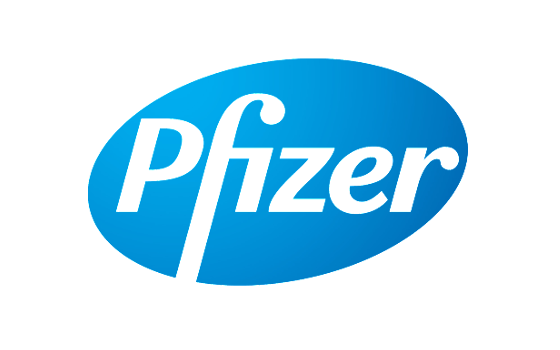 HERTFORDSHIRE, England & PITTSBURGH & Mylan N.V. (Nasdaq: MYL) and Pfizer Inc. (NYSE: PFE) today announced a definitive agreement to combine Mylan with Upjohn, Pfizer's off-patent branded and generic established medicines business, creating a new global pharmaceutical company. Under the terms of the agreement, which is structured as an all-stock, Reverse Morris Trust transaction, each Mylan share would be converted into one share of the new company. Pfizer shareholders would own 57% of the combined new company, and Mylan shareholders would own 43%. The Boards of Directors of both Mylan and Pfizer have unanimously approved the transaction.
The new company will transform and accelerate each businesses' ability to serve patients' needs and expand their capabilities across more than 165 markets by bringing together two highly complementary businesses. Mylan brings a diverse portfolio across many geographies and key therapeutic areas, such as central nervous system and anesthesia, infectious disease and cardiovascular, as well as a robust pipeline, high-quality manufacturing and supply chain excellence. Upjohn brings trusted, iconic brands, such as Lipitor (atorvastatin calcium), Celebrex (celecoxib) and Viagra (sildenafil), and proven commercialization capabilities, including leadership positions in China and other emerging markets.
The transaction will allow the new company to meaningfully expand the geographic reach of Mylan's existing broad product portfolio and future pipeline - including significant investments that have been made across complex generics and biosimilars - into new growth markets where Upjohn has existing sales infrastructure and local market expertise.
The combination will drive a sustainable, diverse and differentiated portfolio of prescription medicines, complex generics, over-the-counter products and biosimilars supported by commercial and regulatory expertise, established infrastructure, best-in-class R&D capabilities and high-quality manufacturing and supply chain excellence.
Financial Highlights
The new company is expected to have pro forma 2020 revenues1 of $19 to $20 billion. Pro forma 2020 adjusted EBITDA is anticipated to be in the range of $7.5 to $8.0 billion, including phased synergies of approximately $1 billion annually to be realized by 2023. Pro forma free cash flow for 2020 is expected to be more than $4 billion.
The new company will be focused on returning capital to shareholders, while maintaining a solid investment grade credit rating. It expects to achieve a ratio of debt to adjusted EBITDA of 2.5x by the end of 2021. In addition, the new company intends to initiate a dividend of approximately 25% of free cash flow beginning the first full quarter after close and the potential for share repurchases once the debt to adjusted EBITDA target is sustained.
Leadership, Governance and Structure
The new company, which will be renamed and rebranded at close, will be led by Mylan's current Chairman Robert J. Coury, who will serve as Executive Chairman of the new company; Michael Goettler, current Group President, Upjohn, who will serve as Chief Executive Officer (CEO); and Rajiv Malik, current Mylan President, who will serve as President. Ken Parks, currently CFO of Mylan, has agreed to depart the company at closing. Heather Bresch, Mylan's current CEO, will retire from Mylan upon the close of this transaction.
The Board of Directors of the new company will include its Executive Chairman and its CEO, as well as eight members designated by Mylan, and three members designated by Pfizer, for a total of thirteen members.
The new company will be domiciled in the U.S. and incorporated in Delaware and will operate Global Centers in Pittsburgh, Pennsylvania; Shanghai, China, and Hyderabad, India.
Transaction Highlights
The combination will be effected through a Reverse Morris Trust, under which Upjohn is expected to be spun off or split off to Pfizer's shareholders and simultaneously combined with Mylan. The transaction is expected to be tax free to Pfizer and Pfizer shareholders and taxable to Mylan shareholders. The transaction is anticipated to close in mid-2020, subject to approval by Mylan shareholders and customary closing conditions, including receipt of regulatory approvals. No vote is required by Pfizer shareholders.
Upjohn will issue $12 billion of debt at or prior to separation, with gross debt proceeds retained by Pfizer. Upon closing, the new company is expected to have a solid investment grade credit rating. The new company will have approximately $24.5 billion of total debt outstanding at closing.
Centerview Partners LLC and PJT Partners LP are serving as Mylan's financial advisors, and Cravath, Swaine & Moore LLP and NautaDutilh are serving as legal counsel to Mylan. Goldman, Sachs & Co. LLC and Guggenheim Securities, LLC are serving as Pfizer's financial advisors for the transaction. Wachtell, Lipton, Rosen & Katz, and De Brauw Blackstone Westbroek are acting as Pfizer's legal counsel and Davis Polk and Wardwell LLP is serving as its special tax counsel.
About Mylan
Mylan is a global pharmaceutical company committed to setting new standards in healthcare. Working together around the world to provide 7 billion people access to high quality medicine, we innovate to satisfy unmet needs; make reliability and service excellence a habit; do what's right, not what's easy; and impact the future through passionate global leadership. We offer a growing portfolio of more than 7,500 marketed products around the world, including antiretroviral therapies on which more than 40% of people being treated for HIV/AIDS globally depend. We market our products in more than 165 countries and territories. We are one of the world's largest producers of active pharmaceutical ingredients. Every member of our approximately 35,000-strong workforce is dedicated to creating better health for a better world, one person at a time. Learn more at Mylan.com.
About Upjohn
With over 130 years of experience in improving patient lives, Pfizer Upjohn seeks to leverage our portfolio, global experience and expertise to become the trusted partner of choice for all stakeholders committed to improving patient health. We focus on relieving the burden of non-communicable diseases with trusted, quality medicines for every patient, everywhere, with the goal of treating 225 million new patients by 2025. Upjohn brings together 20 of the industry's most trusted brands - products such as Lipitor®, Norvasc®, Lyrica® and Viagra® - with world-class medical, manufacturing and commercial expertise in more than 120 countries. Upjohn's network of approximately 11,500 colleagues works together to be fast, focused and flexible to ensure that patients around the world access the healthcare they need.
About Pfizer: Breakthroughs That Change Patients' Lives
At Pfizer, we apply science and our global resources to bring therapies to people that extend and significantly improve their lives. We strive to set the standard for quality, safety and value in the discovery, development and manufacture of health care products. Our global portfolio includes medicines and vaccines as well as many of the world's best-known consumer health care products. Every day, Pfizer colleagues work across developed and emerging markets to advance wellness, prevention, treatments and cures that challenge the most feared diseases of our time. Consistent with our responsibility as one of the world's premier innovative biopharmaceutical companies, we collaborate with health care providers, governments and local communities to support and expand access to reliable, affordable health care around the world. For more than 150 years, we have worked to make a difference for all who rely on us.