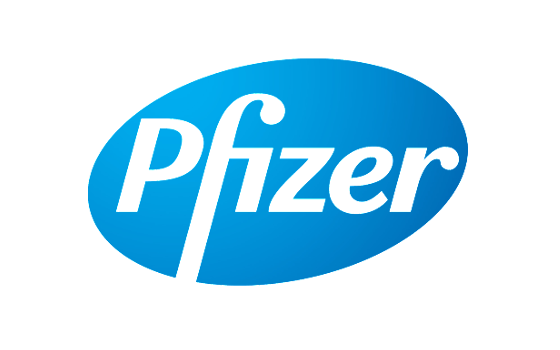 Pfizer Inc. (NYSE: PFE) announced today that a Phase 3 study to assess the use of LYRICA® (pregabalin) as adjunctive therapy for epilepsy patients 5 to 65 years of age with primary generalized tonic-clonic (PGTC) seizures did not meet its primary endpoint. Treatment with LYRICA did not result in a statistically significant reduction in seizure frequency versus placebo. Lyrica is not indicated in any population for the treatment of PGTC seizures. The study was a post-marketing commitment to the U.S. Food and Drug Administration (FDA).
"Pfizer is committed to the study of patient populations with unmet treatment needs, including pediatric and adult patients experiencing generalized tonic-clonic seizures," said Juan Ovalle, M.D., Global Chief Medical Officer, R&D and Medical, Upjohn, a division of Pfizer. "These data contribute to our growing understanding of pediatric epilepsy and reflect our responsibility to advance scientific knowledge through post-marketing research."
The LYRICA Pediatric Epilepsy Program is composed of six studies in patients with epilepsy evaluating LYRICA as adjunctive therapy, five of which have been completed. For more information, visit www.clinicaltrials.gov.
About the Study
This Phase 3 study was a 12-week randomized, double-blind, placebo-controlled, multi-center study evaluating the efficacy of two doses of LYRICA in patients 5 to 65 years of age with PGTC seizures. The study was conducted at 70 sites in 21 countries with 219 patients. Patients were randomized in a 1:1:1 ratio to receive placebo, or one of two fixed doses of LYRICA twice daily: LYRICA 5 mg/kg/day (7 mg/kg/day for subjects with body weight
The safety profile observed in this study was comparable to the known profile of LYRICA in prior epilepsy studies in pediatric and adult patients. The most common adverse events observed with LYRICA were dizziness, headache and somnolence.
About Epilepsy
Epilepsy is a chronic disorder characterized by recurrent, unprovoked seizures and occurs in both adults and children. Sixty-five million people worldwide have epilepsy. In the U.S., more than three million people, including 470,000 children are living with epilepsy. Epilepsy is associated with increased morbidity and mortality and can profoundly affect multiple daily life activities. Primary generalized tonic-clonic seizures, formerly referred to as grand mal seizures, are the most common type of generalized seizures and involve loss of consciousness.
About LYRICA
LYRICA® is currently approved for various indications in more than 130 countries and regions globally.
In the U.S., LYRICA is indicated to treat fibromyalgia, diabetic nerve pain, spinal cord injury nerve pain and pain after shingles in adults.
In the U.S., LYRICA is approved as adjunctive therapy for the treatment of partial onset seizures in patients four years of age and older. LYRICA is also indicated to treat partial onset seizures in patients 4 years of age and older with epilepsy who take 1 or more other drugs for seizures.
Please click here for the full prescribing information and Medication Guide for LYRICA or visit http://www.lyrica.com.
Pfizer Inc.: Working together for a healthier world®
At Pfizer, we apply science and our global resources to bring therapies to people that extend and significantly improve their lives. We strive to set the standard for quality, safety and value in the discovery, development and manufacture of health care products. Our global portfolio includes medicines and vaccines as well as many of the world's best-known consumer health care products. Every day, Pfizer colleagues work across developed and emerging markets to advance wellness, prevention, treatments and cures that challenge the most feared diseases of our time. Consistent with our responsibility as one of the world's premier innovative biopharmaceutical companies, we collaborate with health care providers, governments and local communities to support and expand access to reliable, affordable health care around the world. For more than 150 years, we have worked to make a difference for all who rely on us.