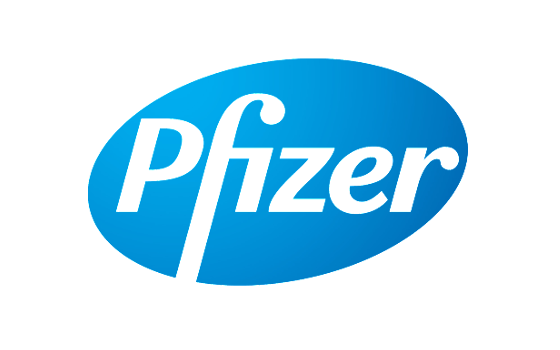 Pfizer Inc. (NYSE:PFE) today announced its executive team that will report to Albert Bourla, incoming Chief Executive Officer, coincident with the commencement of his new role effective January 1, 2019.
"We are at a pivotal moment in Pfizer's history, with Ian Read having positioned the company with a strong portfolio of marketed products, a deep pipeline and the clear potential to accelerate our revenue growth," said Bourla. "Given this opportunity to realize this accelerated growth potential, we are creating an executive team that has a proven record of success, an unwavering commitment to the patients we serve, and a clear value creation initiative. I look forward to working with these outstanding leaders to achieve the full potential of our pipeline and deliver our next stage of growth."
Frank D'Amelio - Chief Financial Officer and Executive Vice President, Global Supply and Business Operations, will also assume the leadership for our manufacturing operations, Pfizer Global Supply (PGS).
Mikael Dolsten - Global President, Worldwide Research and Development, and Medical, will also assume oversight of the Chief Medical Officer's role.
Michael Goettler - Global President, Established Medicines. As previously announced Michael will lead the Established Medicines business that will operate as an autonomous, stand-alone unit within Pfizer.
Angela Hwang - Group President, Pfizer Innovative Medicines, will become the Group President of Pfizer's science-based Innovative business responsible for the entire portfolio of innovative medicines.
Rady Johnson - Executive Vice President, Chief Compliance, Quality and Risk Officer, will continue in his role as the Company's Chief Compliance Officer.
Doug Lankler - Executive Vice President, General Counsel, will continue in his role as the company's General Counsel.
Freda Lewis-Hall - Executive Vice President, Chief Patient Officer, will assume a new role as Pfizer's Chief Patient Officer, deploying the resources of the company to advocate on behalf of all patients who rely on Pfizer to deliver new therapies and vaccines.
Rod MacKenzie - Executive Vice President, Chief Development Officer, will expand his responsibilities to include Pfizer's regulatory affairs function in addition to all late stage development activities.
Dawn Rogers - Executive Vice President, Chief Human Resources Officer, will continue to lead the Human Resources team.
Sally Susman - Executive Vice President, Chief Corporate Affairs Officer, will continue to lead the Corporate Affairs function.
John Young - Group President, Chief Business Officer, will assume a new role, responsible for strategy, business development, portfolio management and valuation activities; business analytics; global commercial operations; and Patient and Health Impact, among others. Pfizer's Consumer Healthcare business will also report to John.
Given the growing strategic importance of deploying digital technologies in research, discovery and business processes, Pfizer is appointing a Chief Digital Officer responsible for creating and implementing a strategy that accelerates and improves our digital capabilities so we can deliver more value to patients. Lidia Fonseca will join Pfizer's Executive Leadership Team in January 2019, as Executive Vice President, Chief Digital and Technology Officer. She is currently the Chief Information Officer and Senior Vice President at Quest Diagnostics. Previously, she served as SVP at Laboratory Corporation of America, Executive Vice President of Global Operations and Technology at Synarc Incorporated, and held several positions of increasing responsibility at Philips Healthcare.
Executive Vice President and President, PGS, Dr. Kirsten Lund-Jurgensen, will retire at the end of the year after 19 years at Pfizer, and Executive Vice President, Strategy & Commercial Operations, Laurie Olson, will retire effective January 1, 2019, after 32 years at Pfizer.
Pfizer Inc.: Working together for a healthier world®
At Pfizer, we apply science and our global resources to bring therapies to people that extend and significantly improve their lives. We strive to set the standard for quality, safety and value in the discovery, development and manufacture of health care products. Our global portfolio includes medicines and vaccines as well as many of the world's best-known consumer health care products. Every day, Pfizer colleagues work across developed and emerging markets to advance wellness, prevention, treatments and cures that challenge the most feared diseases of our time. Consistent with our responsibility as one of the world's premier innovative biopharmaceutical companies, we collaborate with health care providers, governments and local communities to support and expand access to reliable, affordable health care around the world. For more than 150 years, we have worked to make a difference for all who rely on us.