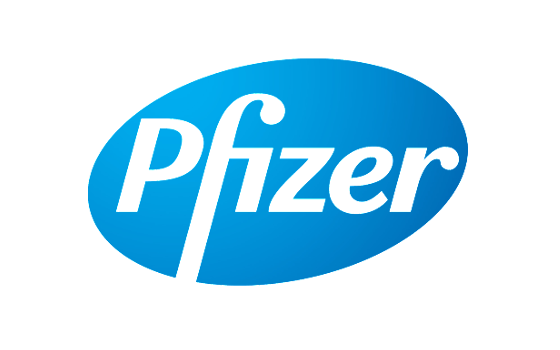 Pfizer Inc. (NYSE:PFE) and Astellas Pharma Inc. (TSE:4503, President and CEO: Kenji Yasukawa, Ph.D., "Astellas") announced amendments to the protocols for two registrational Phase 3 trials, ARCHES and EMBARK, designed to evaluate the safety and efficacy of XTANDI® (enzalutamide) in men with hormone-sensitive prostate cancer (HSPC). These amendments accelerate timelines for the anticipated primary completion dates of both trials.
ARCHES is a randomized Phase 3 study evaluating the efficacy and safety of enzalutamide plus androgen deprivation therapy (ADT) versus ADT alone in metastatic HSPC patients. The primary endpoint of the trial is radiographic progression-free survival (rPFS). Changes to the protocol include revision of the planned analyses of the primary and secondary endpoints. Enrollment was completed earlier this year. The companies now anticipate the primary completion date for the ARCHES clinical trial to be in late 2018. The previously expected primary completion date was April 2020.
Revisions were also made to the protocol for EMBARK, a randomized Phase 3 study of enzalutamide plus leuprolide, enzalutamide monotherapy, and leuprolide alone in men with high-risk non-metastatic HSPC. The primary endpoint of the trial is metastasis-free survival (MFS). The main purpose of the amendment is to revise the planned analyses of the primary and several secondary endpoints, which reduced the target sample size. Enrollment was completed earlier this year. With these changes, the estimated primary completion date for the EMBARK clinical trial is mid-2020. Previously, the expected primary completion date for EMBARK was March 2021.
"We continually strive to design and implement clinical trials that bring innovations to people with the greatest need," said Steven Benner, M.D., senior vice president and global therapeutic area head, Oncology Development, Astellas. "With the amendments to ARCHES and EMBARK, we will be able to evaluate the potential of XTANDI for men with hormone-sensitive prostate cancer sooner, including for those with non-metastatic disease in which there are no currently approved oral treatment options."
"With a large body of evidence demonstrating the activity of XTANDI in men with castrate-resistant prostate cancer, ARCHES and EMBARK are designed to extend the evaluation of XTANDI to men with hormone-sensitive prostate cancer," said Mace Rothenberg, M.D., chief development officer, Oncology, Pfizer Global Product Development. "Our goal is to build upon the body of clinical evidence for enzalutamide in an effort to help address the unmet needs of an even broader spectrum of prostate cancer patients."
XTANDI is approved by the U.S. Food and Drug Administration for the treatment of castration-resistant prostate cancer.
Details regarding ARCHES (NCT02677896) and EMBARK (NCT02319837) are available on ClinicalTrials.gov.
About Pfizer Oncology
Pfizer Oncology is committed to pursuing innovative treatments that have a meaningful impact on people living with cancer. Our growing pipeline of biologics, small molecules, and immunotherapies is focused on identifying and translating the best scientific breakthroughs into clinical application for patients across a diverse array of solid tumors and hematologic cancers. Today, we have 10 approved oncology medicines and 14 assets currently in clinical development. By maximizing our internal scientific resources and collaborating with other companies, government and academic institutions, as well as patients and non-profit and professional organizations, we are bringing together the brightest and most enterprising minds to take on the toughest cancers. Together we can accelerate breakthrough treatments to patients around the world and work to redefine life with cancer.
About Astellas
Astellas Pharma Inc., based in Tokyo, Japan, is a company dedicated to improving the health of people around the world through the provision of innovative and reliable pharmaceutical products.
About the Pfizer/Astellas Collaboration
In October 2009, Medivation, Inc., which is now part of Pfizer (NYSE:PFE), and Astellas (TSE: 4503) entered into a global agreement to jointly develop and commercialize enzalutamide. The companies jointly commercialize XTANDI in the United States and Astellas has responsibility for manufacturing and all additional regulatory filings globally, as well as commercializing XTANDI outside the United States.