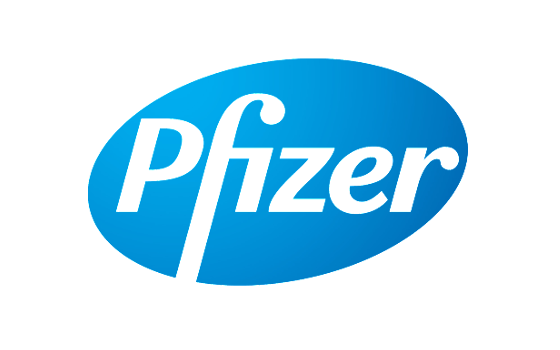 Pfizer Inc. (NYSE:PFE) today announced that the U.S. Food and Drug Administration has approved a new indication expanding the use of SUTENT® (sunitinib malate) to include the adjuvant treatment of adult patients at high risk of recurrent renal cell carcinoma (RCC) following nephrectomy (surgical removal of the cancerous kidney). The approval was based on results from the S-TRAC trial that demonstrated a significant reduction in the risk of a disease-free survival (DFS) event (defined as the interval between randomization and tumor recurrence, or secondary primary cancer or death from any cause) for patients at high risk of RCC recurrence who received SUTENT compared to placebo in the adjuvant setting.

SUTENT has been a standard of care for the treatment of advanced RCC since it was approved more than a decade ago, and is now the first approved adjuvant treatment option for certain patients at high risk of recurrent RCC - the most common type of kidney cancer. The current treatment approach for RCC patients is surgery followed by observation, which is suboptimal for patients at high risk of recurrence.

"Today's approval marks an important step forward for the treatment of adult patients who are at high risk of their renal cell carcinoma returning after surgery," said Liz Barrett, global president and general manager, Pfizer Oncology. "Pfizer has been dedicated to advancing the science of RCC treatment for over a decade, and we are pleased to see this commitment continue to translate into meaningful options for patients."

The S-TRAC trial was a multicenter, international, randomized, double-blind, placebo-controlled Phase 3 trial of SUTENT versus placebo in 615 patients with clear cell histology and high risk of recurrent RCC following nephrectomy. The study met its primary endpoint of improving DFS and the results were published by The New England Journal of Medicine in October 2016.

"Some patients who have undergone surgery for locally advanced RCC are at high risk of recurrence and often fear their disease returning," said Daniel George, MD, study investigator and medical oncologist at Duke University Medical Center. "This adjuvant therapy is the first-of-its-kind and a remarkable clinical development for these patients who before today, have been restricted to a wait and see approach."

In the S-TRAC trial, the Hazard Ratio (HR) was 0.76 (95% CI: 0.59, 0.98) with a 2-sided p-value=0.03 in favor of SUTENT, representing a statistically significant 24% relative reduction in the risk of a DFS event. The median DFS was 6.8 years (95% CI: 5.8, not reached [NR]) in the SUTENT arm compared with 5.6 years (95% CI: 3.8, 6.6) in the placebo arm. At five years, the DFS rate for patients receiving SUTENT was 59.3% and 51.3% for placebo. This represents a persistent 8% absolute benefit.

No new safety signals were identified in the S-TRAC trial. The most common adverse reactions occurring in ≥20% of patients receiving SUTENT for adjuvant treatment of RCC (all grades) were mucositis/stomatitis (61%), fatigue/asthenia (57%), diarrhea (57%), hand-foot syndrome (50%), hypertension (39%), altered taste (38%), nausea (34%), dyspepsia (27%), abdominal pain (25%), rash (24%), hypothyroidism/TSH increased (24%), bleeding events, all sites (24%), and hair color changes (22%). The prescribing information for SUTENT also includes a boxed warning for hepatotoxicity and notes the following warnings and precautions: cardiovascular events; QT Interval Prolongation and Torsades de Pointes; hypertension; hemorrhagic events and viscus perforation; Tumor Lysis Syndrome (TLS); thrombotic microangiopathy (TMA); proteinuria; dermatologic toxicities; thyroid dysfunction; hypoglycemia; osteonecrosis of the jaw (ONJ); wound healing; and embryo-fetal toxicity.

Please see full Prescribing Information, including BOXED WARNING and Medication Guide, for SUTENT® (sunitinib malate) at www.SUTENT.com.
About Renal Cell Carcinoma (RCC)
Each year, approximately 304,000 new cases of kidney cancer are diagnosed worldwide, representing approximately 2-3 percent of all cancers.(1,2,3) Renal cell carcinoma (RCC) is the most common type of kidney cancer, accounting for around 90 percent of cases.(4) Approximately 75 percent of patients with clear cell RCC are non-metastatic, and 70-80 percent will have a nephrectomy with curative intent, or surgical removal of the tumor.(5) Patients at high risk of recurrence represent approximately 15 percent of all patients with primary resected RCC and approximately 60 percent of these patients will recur and develop metastatic disease within five years.(6)
About SUTENT® (sunitinib malate)
Sunitinib is a small molecule that inhibits multiple receptor tyrosine kinases, some of which are implicated in tumor growth, pathologic angiogenesis, and metastatic progression of cancer. Sunitinib was evaluated for its inhibitory activity against a variety of kinases (>80 kinases) and was identified as an inhibitor of platelet-derived growth factor receptors (PDGFRα and PDGFRβ), vascular endothelial growth factor receptors (VEGFR1, VEGFR2 and VEGFR3), stem cell factor receptor (KIT), Fms-like tyrosine kinase-3 (FLT3), colony stimulating factor receptor Type 1 (CSF-1R), and the glial cell-line derived neurotrophic factor receptor (RET).

Now approved in 119 countries across diagnoses, more than 350,000 patients worldwide have been treated with SUTENT.(7) SUTENT is supported by an extensive body of evidence in scientific literature, including more than 440 publications.
About Pfizer Oncology
Pfizer Oncology is committed to pursuing innovative treatments that have a meaningful impact on those living with cancer. As a leader in oncology speeding cures and accessible breakthrough medicines to patients, Pfizer Oncology is helping to redefine life with cancer. Our strong pipeline of biologics, small molecules and immunotherapies, one of the most robust in the industry, is studied with precise focus on identifying and translating the best scientific breakthroughs into clinical application for patients across a wide range of cancers. By working collaboratively with academic institutions, individual researchers, cooperative research groups, governments and licensing partners, Pfizer Oncology strives to cure or control cancer with its breakthrough medicines. Because Pfizer Oncology knows that success in oncology is not measured solely by the medicines you manufacture, but rather by the meaningful partnerships you make to have a more positive impact on people's lives.
Pfizer Inc.: Working together for a healthier worldTM
At Pfizer, we apply science and our global resources to bring therapies to people that extend and significantly improve their lives. We strive to set the standard for quality, safety and value in the discovery, development and manufacture of health care products. Our global portfolio includes medicines and vaccines as well as many of the world's best-known consumer health care products. Every day, Pfizer colleagues work across developed and emerging markets to advance wellness, prevention, treatments and cures that challenge the most feared diseases of our time. Consistent with our responsibility as one of the world's premier innovative biopharmaceutical companies, we collaborate with health care providers, governments and local communities to support and expand access to reliable, affordable health care around the world. For more than 150 years, we have worked to make a difference for all who rely on us.
1. Ferlay J, Shin HR, Bray F.GLOBOCAN 2008 v1.2, Cancer Incidence and Mortality Worldwide: IARC CancerBase No. 10 Lyon, France: International Agency for Research on Cancer; 2010. Available at: http://globocan.iarc.fr(link is external). Accessed September 2016.
2. Ljungberg B, Campbell S and Choi H. The Epidemiology of Renal Cell Carcinoma. Eur Urol. 2011;60:615-621.
3. World Cancer Research Fund International: Kidney Cancer statistics. Available from: http://www.wcrf.org/int/cancer-facts-figures/data-specific-cancers/kidne.... Accessed March 2016.
4. What is Kidney Cancer. James Whale Fund for Kidney Cancer. Available at: http://www.jameswhalefund.org/kidneycancer/what-is-kidney-cancer/(link is external). Accessed September 2016.
5. Based on comparison between 2015 Swedish population study (76%), Navigant interviews (95%), and Quant Pulse (79%). 2018-2022.
6. Wheler J, Johnson M, Seidman A. Adjuvant therapy with aromatase inhibitors for postmenopausal women with early breast cancer: evidence and ongoing controversy. Semin Oncol; 2006; 33(6): 672-80.
7. Pfizer Data on File.