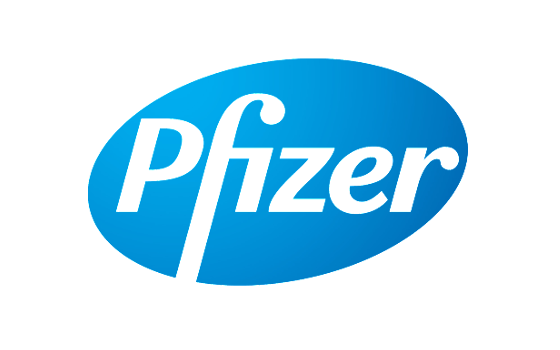 Merck (NYSE: MRK), Pfizer (NYSE: PFE) and Corning Incorporated (NYSE: GLW) today announced collaborations that have enabled the modernization of pharmaceutical packaging with the introduction of Corning Valor™ Glass. This revolutionary pharmaceutical glass packaging solution enhances the storage and delivery of today's drug formulations and provides more reliable access to medicines essential to public health.

Deep pharmaceutical formulation and manufacturing process insights from Merck and Pfizer, in combination with Corning's glass science and precision forming capabilities helped deliver an exceptional glass packaging solution for injectable drugs in vials and cartridges. The companies' continued collaborations will focus on additional evaluations and the deployment of this new innovation.

Corning Valor Glass packaging offers superior chemical durability, strength and damage resistance. These qualities enable increased throughput and more reliable access to state-of-the-art medicines for patients, while maintaining a high level of quality assurance for pharmaceutical companies.

The White House Office of American Innovation has encouraged this initiative as a model of cross-industry technology collaboration and economic investment. President Donald J. Trump said, "My administration is committed to streamlining the regulatory process so that it's easier for companies to invest and innovate here in America. Today, I'm pleased to recognize Merck, Pfizer, and Corning for collaborating to modernize pharmaceutical glass packaging with Valor Glass and bring important manufacturing jobs to the United States.2

As a result of Merck and Pfizer's commitment to improving glass quality and promising results from their initial testing, Corning is making an initial investment of $500 million and creating 1,000 new U.S. jobs as the first part of a planned investment of $4 billion and 4,000 new high-tech jobs.

Kenneth C. Frazier, Merck's chairman and chief executive officer, said, "Merck is proud to have participated from its inception in the development of Valor Glass with Corning. Biologics today are on the leading edge of scientific innovation, and Valor Glass represents a similar advancement in materials science: glass that is purpose-built for medicines and vaccines. Merck plans to convert several injectable products to this exceptional new glass packaging solution, pending appropriate regulatory approvals."

"We joined forces with Corning to advance this revolutionary new glass for medicines that are critical to patients. Our initial trial results with Valor Glass show promise, and we are working with Corning to assess the full potential of this glass solution on products at several of our manufacturing sites," Ian C. Read, Pfizer's chairman and chief executive officer, said.

Wendell P. Weeks, Corning Incorporated's chairman, chief executive officer, and president said, "Making this next-generation product requires a new, advanced manufacturing platform, and we plan to build that platform right here in the United States. All of this is made possible by our great customers like Merck and Pfizer and the strong support of the Administration, the Office of American Innovation, and the FDA's Emerging Technology Team. We believe this is great news for patients, for the industry, and for the economy."

About Merck
For more than a century, Merck, a leading global biopharmaceutical company known as MSD outside of the United States and Canada, has been inventing for life, bringing forward medicines and vaccines for many of the world's most challenging diseases. Through our prescription medicines, vaccines, biologic therapies and animal health products, we work with customers and operate in more than 140 countries to deliver innovative health solutions. We also demonstrate our commitment to increasing access to health care through far-reaching policies, programs and partnerships. Today, Merck continues to be at the forefront of research to advance the prevention and treatment of diseases that threaten people and communities around the world - including cancer, cardio-metabolic diseases, emerging animal diseases, Alzheimer's disease and infectious diseases including HIV and Ebola. For more information, visit www.merck.com and connect with us on Twitter, Facebook, Instagram, YouTube and LinkedIn.

Working together for a healthier world®
At Pfizer, we apply science and our global resources to bring therapies to people that extend and significantly improve their lives. We strive to set the standard for quality, safety and value in the discovery, development and manufacture of health care products. Our global portfolio includes medicines and vaccines as well as many of the world's best-known consumer health care products. Every day, Pfizer colleagues work across developed and emerging markets to advance wellness, prevention, treatments and cures that challenge the most feared diseases of our time. Consistent with our responsibility as one of the world's premier innovative biopharmaceutical companies, we collaborate with health care providers, governments and local communities to support and expand access to reliable, affordable health care around the world. For more than 150 years, we have worked to make a difference for all who rely on us.

About Corning Incorporated
Corning is one of the world's leading innovators in materials science, with a 166-year track record of life-changing inventions. Corning applies its unparalleled expertise in glass science, ceramics science, and optical physics along with its deep manufacturing and engineering capabilities to develop category-defining products that transform industries and enhance people's lives. Corning succeeds through sustained investment in RD&E, a unique combination of material and process innovation, and deep, trust-based relationships with customers who are global leaders in their industries.

Corning's capabilities are versatile and synergistic, which allows the company to evolve to meet changing market needs, while also helping our customers capture new opportunities in dynamic industries. Today, Corning's markets include optical communications, mobile consumer electronics, display technology, automotive, and life sciences vessels. Corning's industry-leading products include damage-resistant cover glass for mobile devices; precision glass for advanced displays; optical fiber, wireless technologies, and connectivity solutions for state-of-the-art communications networks; trusted products to accelerate drug discovery and delivery; and clean-air technologies for cars and trucks.