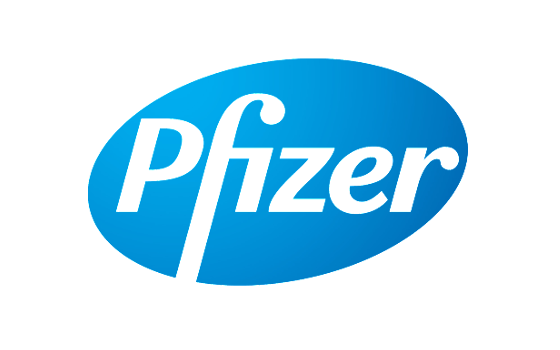 Pfizer Inc. (NYSE:PFE) announced today that the U.S. Food and Drug Administration (FDA) granted Fast Track designation to tafamidis, the company's investigational treatment for transthyretin cardiomyopathy (TTR-CM). This rare disease is associated with progressive heart failure and is universally fatal.(1,2,3) Currently in Phase 3 clinical development for TTR-CM, tafamidis is being evaluated for its potential to reduce mortality and cardiovascular-related hospitalizations.(4)

Pfizer's ATTR-ACT: Transthyretin Amyloid Cardiomyopathy Tafamidis Study is the first Phase 3 double-blind placebo-controlled clinical study initiated in TTR-CM and includes both patients with variant transthyretin familial amyloid cardiomyopathy (TTR-FAC), which is the hereditary form of the disease, and those with wild-type TTR-CM, which is not hereditary and may occur as people age.(4,5) The ATTR-ACT study is fully enrolled and is anticipated to be completed in the first half of 2018.(4) There are currently approximately 1,000 diagnosed patients with TTR-CM worldwide, although the disease is believed to be significantly underdiagnosed.(4,6)

"The Fast Track designation for tafamidis is an important milestone, as there are no currently approved treatments for TTR-CM in the U.S.," said Brenda Cooperstone, Senior Vice President and Chief Development Officer, Rare Disease, Pfizer Global Product Development. "We look forward to working closely with the FDA to evaluate this medicine as a potential new treatment option for patients."

TTR-CM, a manifestation of the broad disease spectrum caused by TTR amyloidosis, is caused by the destabilization of a transport protein called transthyretin, which is composed of 4 identical sub units (tetramer). In TTR-CM, heart failure occurs when unstable tetramers dissociate resulting in misfolded proteins that aggregate into amyloid fibrils and deposit in the heart.(6) The life expectancy for people with TTR-CM averages three to five years from diagnosis.(1,3,4)

"The hereditary form of this disease not only impacts the lives of people with the disease, but also may affect multiple generations; patients often have been caregivers for a parent, and concerned for their children who also may inherit the disease," said Isabelle Lousada, CEO and President, Amyloidosis Research Consortium. "Programs like the Fast Track designation offer real hope that the development of critically needed treatment options for people living with rare diseases will be expedited."

The FDA's Fast Track approach is a process designed to facilitate the development and expedite the review of new drugs and vaccines intended to treat or prevent serious conditions and address an unmet medical need.(7)

Tafamidis, trade name VYNDAQEL®, is a novel specific TTR stabilizer that was first approved in 2011 in the European Union (EU) for the treatment of transthyretin familial amyloid polyneuropathy (TTR-FAP) in adult patients with early-stage symptomatic polyneuropathy to delay peripheral neurologic impairment. Currently, VYNDAQEL is approved for TTR-FAP in 40 countries, including countries in Europe, Japan, Brazil, Mexico, Argentina, Israel, Russia, and South Korea. Pfizer received a complete response letter from the FDA on its application to approve tafamidis for TTR-FAP in 2012; tafamidis is not approved in the United States.(4)

As a leader in TTR amyloidosis, Pfizer Rare Disease continues to partner with the FDA regarding a potential path to approval for tafamidis for TTR-FAP, as we hope to achieve the objective of providing TTR-FAP patients living in the United States with the same treatment option as those patients living in many other parts of the world. Additionally, the company has been at the forefront of educational initiatives to raise awareness of TTR amyloidosis among health care professionals and to facilitate dialogue between patients, their families, and their physicians. These efforts have contributed to a global increase in diagnosis rates and treatment.(4)

Important Safety Information
VYNDAQEL is contraindicated in patients who had previous hypersensitivity to the active substance or to any excipients of VYNDAQEL.

In the clinical program, the safety and tolerability profile of VYNDAQEL was studied in 128 patients. In the pivotal study, adverse events (AEs) in both treatment groups were generally mild or moderate in severity. The adverse drug reactions reported in the pivotal study are diarrhea, upper abdominal pain, urinary tract infection, and vaginal infection.(8)

There are no data available regarding use of VYNDAQEL post-liver transplantation; therefore, VYNDAQEL should be discontinued in patients who undergo liver transplantation.

There are no data on the use of VYNDAQEL in pregnant or nursing women. VYNDAQEL is not recommended for use during pregnancy, in women who are breast feeding or in women of childbearing age not using contraception. Women of childbearing potential should use appropriate contraception when taking VYNDAQEL and continue to use appropriate contraception for 1-month after stopping treatment with VYNDAQEL.

Children and adolescents do not have the symptoms of TTR Amyloid Polyneuropathy. VYNDAQEL is therefore not used for children and adolescents.

Pfizer Rare Disease
Rare disease includes some of the most serious of all illnesses and impacts millions of patients worldwide, representing an opportunity to apply our knowledge and expertise to help make a significant impact on addressing unmet medical needs. The Pfizer focus on rare disease builds on more than two decades of experience, a dedicated research unit focusing on rare disease, and a global portfolio of multiple medicines within a number of disease areas of focus, including hematology, neuroscience, and inherited metabolic disorders.

Pfizer Rare Disease combines pioneering science and deep understanding of how diseases work with insights from innovative strategic collaborations with academic researchers, patients, and other companies to deliver transformative treatments and solutions. We innovate every day leveraging our global footprint to accelerate the development and delivery of groundbreaking medicines and the hope of cures.

Click here to learn more about our Rare Disease portfolio and how we empower patients, engage communities in our clinical development programs, and support programs that heighten disease awareness and meet the needs of patient families.

Pfizer Inc.: Working together for a healthier world®
At Pfizer, we apply science and our global resources to bring therapies to people that extend and significantly improve their lives. We strive to set the standard for quality, safety and value in the discovery, development and manufacture of health care products. Our global portfolio includes medicines and vaccines as well as many of the world's best-known consumer health care products. Every day, Pfizer colleagues work across developed and emerging markets to advance wellness, prevention, treatments and cures that challenge the most feared diseases of our time. Consistent with our responsibility as one of the world's premier innovative biopharmaceutical companies, we collaborate with health care providers, governments and local communities to support and expand access to reliable, affordable health care around the world. For more than 150 years, we have worked to make a difference for all who rely on us.

1. Rapezzi C, Quarta CC, Riva L, et al. Transthyretin-related amyloidoses and the heart: a clinical overview. Nat Rev Cardiol 2010;7:398-408.
2. "Facts - Amyloidosis Foundation." Amyloidosis Foundation. Amyloidosis Foundation, n.d. Web. 09 May 2016.
3. Connors LH, Doros G, Sam F, Badiee A, Seldin DC, Skinner M. Clinical features and survival in senile systemic amyloidosis: comparison to familial transthyretin cardiomyopathy. Amyloid. 2011;18 (suppl 1):157-159.
4. Data on file. Pfizer Inc., New York, NY.
5. "Wild-type - Amyloidosis Foundation." Amyloidosis Foundation. Amyloidosis Foundation, n.d. Web. 09 May 2016.
6. Ando Y et al. Guideline of transthyretin-related hereditary amyloidosis from clinicians. Orphanet Journal of RareDiseases. 2013;8:31.
7. U.S. Food and Drug Administration https://www.fda.gov/forpatients/approvals/fast/ucm20041766.htm
8. Vyndaqel (tafamidis). Annex I: Summary of Product Characteristics. European Medicines Agency. November 16, 2011.