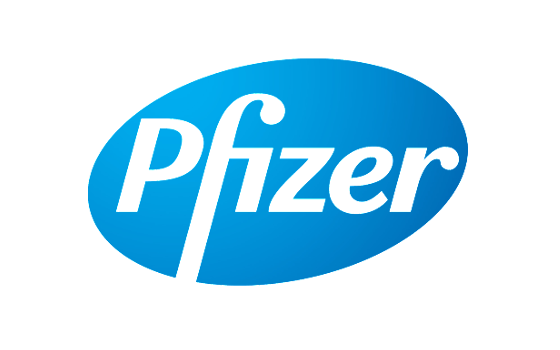 Pfizer Inc. (NYSE:PFE) announced today that the European Commission (EC) has approved XELJANZ® (tofacitinib citrate) 5 mg twice daily (BID) oral tablets in combination with methotrexate (MTX) for the treatment of moderate to severe active rheumatoid arthritis (RA) in adult patients who have responded inadequately to, or who are intolerant to one or more disease-modifying antirheumatic drugs (DMARDs). XELJANZ can be given as monotherapy in case of intolerance to MTX or when treatment with MTX is inappropriate. XELJANZ belongs to a new class of therapies called Janus kinase (JAK) inhibitors.

"With the approval of tofacitinib, rheumatologists and patients in the EU now have an additional treatment option for the management of rheumatoid arthritis that can be taken with or without methotrexate," said Ronald van Vollenhoven, Professor of Rheumatology and Director of the Amsterdam Rheumatology and Immunology Center ARC. "This is an important advancement for the rheumatology community as up to one-third of people with rheumatoid arthritis may not achieve a response with current treatments and a number of patients may not sustain a response."

The EC approval is based on a submission package that included results from the Phase 3 Oral Rheumatoid Arthritis triaLs (ORAL) global development program and real world data. Results from this clinical trial program conducted in a diverse RA patient population demonstrated the efficacy and safety profile of XELJANZ both with and without MTX for the treatment of moderate to severe RA. The XELJANZ development program includes more than eight years of safety data from the long-term extension studies representing over 21,100 patient-years of drug exposure to date.

"With a heritage of more than 60 years of providing rheumatoid arthritis treatment options, Pfizer has been a leader in helping to improve the lives of people with inflammatory conditions," said Angela Lukin, Regional President, Inflammation & Immunology, Pfizer Innovative Health. "The approval of XELJANZ in Europe demonstrates Pfizer's ongoing commitment to developing medicines that address unmet needs for people living with chronic conditions like rheumatoid arthritis."

Pfizer is working with the appropriate authorities in European Union (EU) countries to support reimbursement and availability of XELJANZ with the goal of helping to ensure people who may benefit from XELJANZ have access to it. With the approval in the EU, XELJANZ is now approved for use in more than 80 countries worldwide.

About Rheumatoid Arthritis (RA)
RA is a chronic, inflammatory autoimmune disease that causes a range of symptoms, including pain and swelling in the joints, particularly those in the hands, feet and knees. Although the exact cause of RA is unknown, it is considered to be an autoimmune disease, because the immune system in people with RA mistakes the body's healthy tissues for a threat and attacks them. Some people are at increased risk for developing RA, including people with a family history of RA, smokers and women. Three times as many women are affected by RA compared to men. RA affects approximately 17.6 million people worldwide and more than 2.9 million people in Europe. It can develop at any time during adulthood, but it usually occurs between 40 and 70 years of age.

About XELJANZ (tofacitinib citrate)
XELJANZ is a JAK inhibitor, a new class of drugs for the treatment of RA in the EU. JAK inhibitors act on the JAK pathway by working inside the cell to disrupt a signaling pathway believed to play a role in the inflammation associated with moderate to severe active RA.

Tofacitinib is included in a number of RA treatment recommendations, including those published by the European League Against Rheumatism (EULAR), the American College of Rheumatology (ACR) as well as Asia Pacific League of Associations for Rheumatology (APLAR).

Pfizer is committed to advancing the science of JAK inhibition and enhancing understanding of XELJANZ through robust clinical development programs in the treatment of immune-mediated inflammatory conditions.

Pfizer Inc.: Working together for a healthier world®
At Pfizer, we apply science and our global resources to bring therapies to people that extend and significantly improve their lives. We strive to set the standard for quality, safety and value in the discovery, development and manufacture of healthcare products. Our global portfolio includes medicines and vaccines as well as many of the world's best-known consumer healthcare products. Every day, Pfizer colleagues work across developed and emerging markets to advance wellness, prevention, treatments and cures that challenge the most feared diseases of our time. Consistent with our responsibility as one of the world's premier innovative biopharmaceutical companies, we collaborate with health care providers, governments and local communities to support and expand access to reliable, affordable health care around the world. For more than 150 years, Pfizer has worked to make a difference for all who rely on us.