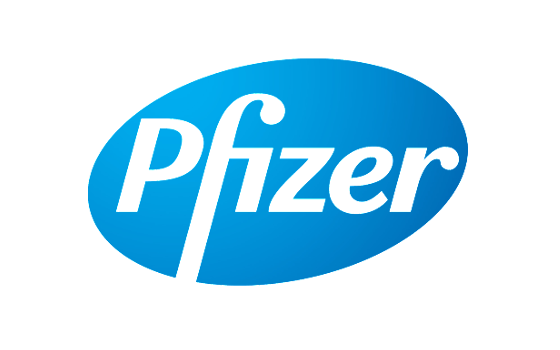 Pfizer Inc. (NYSE: PFE) reported financial results for fourth-quarter and full-year 2016 and provided 2017 financial guidance. Pfizer manages its commercial operations through two distinct businesses: Pfizer Innovative Health (IH) (formerly the Innovative Products business) and Pfizer Essential Health (EH) (formerly the Established Products business).
Full-Year 2016 Revenues of $52.8 Billion, Reflecting 11% Operational Growth; Full-Year 2016 Revenues for Pfizer Standalone (Excluding Legacy Hospira and Legacy Medivation) of $48.1 Billion, Reflecting 5% Operational Growth
Fourth-Quarter 2016 Revenues of $13.6 Billion, Reflecting 1% Operational Decline, Unfavorably Impacted by Four Fewer U.S. Selling Days and Three Fewer International Selling Days Compared to the Prior-Year Quarter; Fourth-Quarter 2016 Pfizer Standalone Revenues of $12.3 Billion, Reflecting 2% Operational Decline
Fourth-quarter 2016 revenues totaled $13.6 billion, a decline of $420 million, or 3% compared to the prior-year quarter, reflecting an operational decline of $191 million, or 1%, and the unfavorable impact of foreign exchange of $228 million, or 2%. Excluding the fourth-quarter 2016 contribution from legacy Medivation operations and foreign exchange, revenues declined by $330 million, or 2%.
Of note, there were four fewer selling days in the U.S. and three fewer selling days in international markets during fourth-quarter 2016 compared to fourth-quarter 2015, resulting in a negative impact on fourth-quarter 2016 revenues of approximately $750 million compared to the prior-year quarter.
On September 3, 2015, Pfizer acquired Hospira, Inc. (Hospira). Consequently, financial results for the year ended December 31, 2016 reflect legacy Hospira global operations for the entire period while financial results for the year ended December 31, 2015 reflect only four months of legacy Hospira U.S. operations and three months of legacy Hospira international operations(5). Financial results for fourth-quarter 2016 and fourth-quarter 2015 include legacy Hospira global operations for both periods.
On June 24, 2016, Pfizer acquired Anacor Pharmaceuticals, Inc. (Anacor). Therefore, financial results for fourthquarter and full-year 2016 reflect three months and approximately six months of legacy Anacor operations, respectively, which were immaterial.
On September 28, 2016, Pfizer acquired Medivation, Inc. (Medivation). Therefore, financial results for fourthquarter and full-year 2016 reflect three months of legacy Medivation operations.
Ian Read, Chairman and Chief Executive Officer, stated: "I was pleased with the company's overall performance during 2016 and believe both of our businesses executed well despite a challenging operating environment. We generated attractive operational revenue and earnings growth driven by our major products within both the Innovative Health and Essential Health businesses. In addition to strong business performance, we allocated our shareholders' capital to a variety of value-creating initiatives that included company and product portfolio acquisitions, share repurchases, an increase in our dividend and ongoing funding for our R&D and commercial organizations.
"We are operating with a highly focused business structure and management team, providing us with the best opportunity to generate attractive operating revenue and earnings growth as demonstrated by our 2017 financial guidance. Our strong in-market product portfolio and broad R&D pipeline include several potential first-in-class or best-in-class compounds in important therapeutic areas. I believe we are positioned for continued strong performance in 2017 and beyond, which will enhance our ability to deliver new therapies to patients and create value for our shareholders," Mr. Read concluded.
Pfizer Inc.: Working together for a healthier worldTM
At Pfizer, we apply science and our global resources to bring therapies to people that extend and significantly improve their lives. We strive to set the standard for quality, safety and value in the discovery, development and manufacture of healthcare products. Our global portfolio includes medicines and vaccines as well as many of the world's best-known consumer healthcare products. Every day, Pfizer colleagues work across developed and emerging markets to advance wellness, prevention, treatments and cures that challenge the most feared diseases of our time. Consistent with our responsibility as one of the world's premier innovative biopharmaceutical companies, we collaborate with health care providers, governments and local communities to support and expand access to reliable, affordable health care around the world. For more than 150 years, Pfizer has worked to make a difference for all who rely on us.