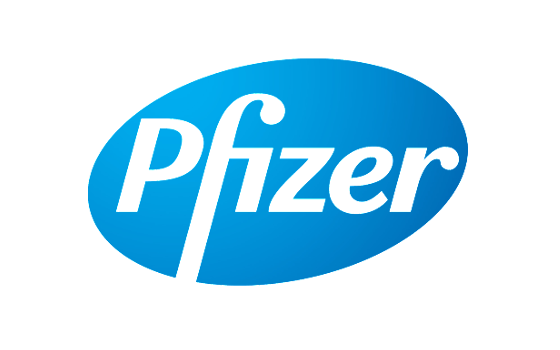 Pfizer Inc. (NYSE:PFE) today announced that it has entered into an agreement with AstraZeneca to acquire the development and commercialization rights to its late-stage small molecule anti-infectives business, primarily outside the United States. The agreement includes the commercialization and development rights to the newly approved EU drug Zavicefta™ (ceftazidime-avibactam), the marketed agents Merrem™/Meronem™(meropenem) and Zinforo™ (ceftaroline fosamil), and the clinical development assets aztreonam-avibactam (ATM-AVI) and CXL. Zavicefta specifically addresses multi-drug resistant Gram-negative infections, including those resistant to carbapenem antibiotics, one of the most significant unmet medical needs in bacterial infections treated with hospital anti-infectives.
Under the terms of the agreement, Pfizer will make an upfront payment of $550 million to AstraZeneca upon the close of the transaction and a deferred payment of $175 million in January 2019. In addition, AstraZeneca is eligible to receive up to $250 million in milestone payments, up to $600 million in sales-related payments, as well as tiered royalties on sales of Zavicefta and ATM-AVI in certain markets.
"As we continue to reshape our Essential Health portfolio, we are focusing on areas that further address global public health needs and that complement our core capabilities and experience in therapeutic areas, including anti-infectives. We are committed to looking for ways to enhance our portfolio around the world where we offer patients and healthcare professionals access to more than 60 anti-infective and anti-fungal medicines. The addition of AstraZeneca's complementary small molecule anti-infectives portfolio will help expand patient access to these important medicines and enhance our global expertise and offerings in this increasingly important area of therapeutics, in addition to providing the opportunity for near-term revenue growth," said John Young, group president, Pfizer Essential Health.
Luke Miels, executive vice president for Europe and head of the Antibiotics Business Unit at AstraZeneca, said, "This agreement reinforces our strategic focus to invest in our three main therapy areas where we can make the greatest difference to patients' lives. We're pleased that our strong science in antibiotics will continue to serve a critical public health need through Pfizer's dedicated focus on infectious diseases, ensuring these important medicines reach greater numbers of patients around the world."
Zavicefta received European Commission approval for complicated urinary tract infections (cUTI), complicated intra-abdominal infections (cIAI), hospital acquired pneumonia/ventilator associated pneumonia (HAP/VAP) and 'treatment of aerobic gram negative infections in adult patients with limited treatment options on June 28, 2016.
The transaction is expected to close in the fourth quarter of 2016, subject to customary closing conditions, including antitrust clearance in certain jurisdictions. Pfizer's legal advisor for the transaction was Ropes & Gray LLP.
This transaction will not impact Pfizer's 2016 financial guidance.
About AstraZeneca
AstraZeneca is a global, science-led biopharmaceutical company that focuses on the discovery, development and commercialisation of prescription medicines, primarily for the treatment of diseases in three therapy areas - Respiratory and Autoimmunity, Cardiovascular and Metabolic Diseases, and Oncology. The company is also active in inflammation, infection and neuroscience through numerous collaborations. AstraZeneca operates in over 100 countries and its innovative medicines are used by millions of patients worldwide.
About Pfizer Inc
At Pfizer, we apply science and our global resources to bring therapies to people that extend and significantly improve their lives. We strive to set the standard for quality, safety and value in the discovery, development and manufacture of health care products. Our global portfolio includes medicines and vaccines as well as many of the world's best-known consumer health care products. Every day, Pfizer colleagues work across developed and emerging markets to advance wellness, prevention, treatments and cures that challenge the most feared diseases of our time. Consistent with our responsibility as one of the world's premier innovative biopharmaceutical companies, we collaborate with health care providers, governments and local communities to support and expand access to reliable, affordable health care around the world. For more than 150 years, Pfizer has worked to make a difference for all who rely on us.