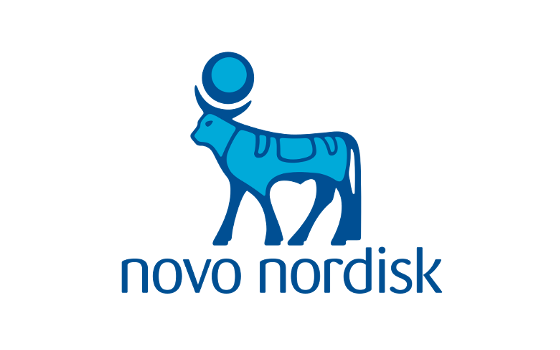 The global shortage of qualified health professionals is an increasing challenge. According to the WHO, an additional 10 million health professionals will be needed by 2030. The demand is particularly acute in low- and middle-income countries, where health systems are already under immense pressure. With the launch of the Partnership for Education of Health Professionals (PEP), the Novo Nordisk Foundation takes a step towards reducing inequity in health by initially targeting the education of health professionals in underserved regions in India and East Africa.
Lack of access to qualified health personnel combined with an alarming prevalence of noncommunicable diseases (NCDs) such as cardiometabolic diseases (CMDs), including diabetes and hypertension, constitute the perfect storm in low- and middle-income countries - a storm that demands action from a number of institutions, governments, organisations, and individuals to curb. As a response, the Novo Nordisk Foundation has launched PEP and will, together with various local partners, support the education of health professionals in improving the prevention and care of noncommunicable diseases, particularly cardiometabolic diseases such as diabetes and hypertension. The partners will include health authorities, universities and educational institutions. PEP is expected to run until 2030.
Professor Mads Krogsgaard Thomsen, CEO of the Novo Nordisk Foundation, said: "Our vision for PEP is that people living in vulnerable positions in rural India and East Africa should have equitable access to high-quality prevention and care for cardiometabolic diseases. These diseases are the primary cause of death globally, and in low- and middle-income countries the prevalence is increasing rapidly. I am confident that PEP can have a tremendous impact in both prevention and care. Through PEP, we will also promote gender equality by empowering women to flourish in their profession as health professionals and researchers."
PEP will be implemented across multiple geographical locations across India and East Africa. In India, the need is especially urgent in the North-eastern Region, where access to quality health care is under particular pressure.
Atul Kotwal, Professor and Executive Director, National Health Systems Resource Centre, Ministry of Health and Family Welfare, Government of India, said: "The PEP vision and mission are fully aligned with the Indian Government's prioritisation of investing in human resources capacity building in healthcare in order to be on par with global top standards. Evidence shows that building capacity among the nurses, the largest cadre of healthcare providers, vastly improves the quality and acceptability of healthcare services. This is particularly pertinent today as we are preparing for a stronger response to the rising burden of e.g. noncommunicable diseases. Educating more and better qualified health professionals is a top priority for the Ministry of Health in India, so I am pleased with the prospects of PEP and the potential it holds to improve health outcomes for people in the region."
In East Africa, PEP will initially be launched in Kenya and Tanzania, where there is political commitment to prevent and manage cardiometabolic diseases.
Kaushik Ramaiya, Professor, Chairman of CDC Africa Advisory Panel and NCDs and President-elect of the NCD Alliance East Africa Initiative, says: "The burden of cardiometabolic diseases is increasing rapidly in East Africa where health systems already are over-burdened with communicable and non-communicable diseases.
One of the challenges is access to adequate quality training at pre-service and post-service level. With the initiation of PEP, there is hope that healthcare providers will get adequate and up-to date-knowledge about non-communicable diseases. Thereby they will be better enabled to manage early diagnosis and complications - and ultimately reduce the overall burden and save lives."
Modes of intervention
PEP is a partnership with two intervention areas. The first area is institutional capacity building for the education of health professionals and the second is educational research and implementation research on health professionals serving people in vulnerable positions. Through PEP, a global partnership network will be established to ensure that innovation and new knowledge are shared between partners in India, East Africa, Denmark and more broadly globally.
Flemming Konradsen, Senior Vice President, Social and Humanitarian, Novo Nordisk Foundation, said: "Education of health professionals is a core component of reducing the burden of cardiometabolic diseases. With PEP, we will develop and disseminate evidence-based teaching and learning methods, such as online and blended learning. Activities across the areas of intervention will inform each other to ensure that all educational activities build on best practices and scientific knowledge, while enabling evidence from the field to feed into the teaching in the classrooms."
About PEP
PEP will be developed and implemented with multiple partners at various geographical locations in India and East Africa with consideration to local health needs, partner priorities and alignment with government investments.
Local commitment, ongoing health and health education interventions as well as anchoring and scaling potential will be crucial for selecting locations.
To address gender-based inequalities in health education and the health workforce, PEP will apply gender mainstreaming across interventions and research activities, including gender analysis and targeted gender activities.
About the Novo Nordisk Foundation
Established in Denmark in 1924, the Novo Nordisk Foundation is an enterprise foundation with philanthropic objectives. The vision of the Foundation is to improve people's health and the sustainability of society and the planet. The Foundation's mission is to progress research and innovation in the prevention and treatment of cardiometabolic and infectious diseases as well as to advance knowledge and solutions to support a green transformation of society.