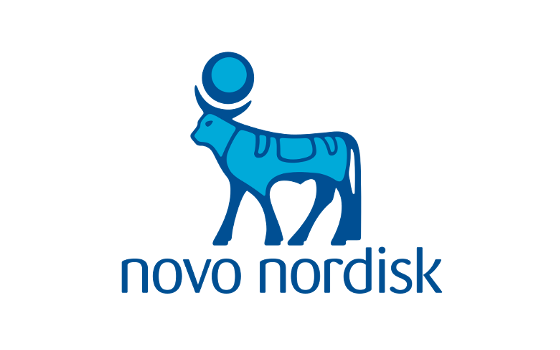 Embark Biotech ApS and Novo Nordisk A/S have entered into a research collaboration focusing on the discovery of novel treatments for obesity and its associated metabolic pathologies through mechanisms that increase energy expenditure.
The research platform of Embark Biotech, a recent spin-out from Center for Basic Metabolic Research at University of Copenhagen, builds on novel and unique insights into receptors that stimulate energy expenditure without triggering the sympathetic nervous system (the 'fight-or-flight' response). The aim of the collaboration is to develop novel drug candidates that help people with obesity lose weight by burning off excess energy instead of storing it as fat. The potential addition of energy expenditure drugs would make a meaningful difference in the treatment of obesity.
The work behind the research platform and the spin-out of Embark Biotech has been supported by Novo Seeds and the Novo Nordisk Foundation since 2016.
"The present project builds on the frontline insight into energy expenditure of the group of Zach Gerhart-Hines, who we recruited from the US to Center for Basic Metabolic Research just few years ago. Zach's group has fully exploited the special knowledge we have in cell surface receptor pharmacology to generate several innovative drug discovery projects, and we see the research collaboration with Novo Nordisk, a global leader within obesity care, as the optimal way of developing the technology to ultimately benefit the patients," says Thue W. Schwartz, professor at Center for Basic Metabolic Research and co-founder of Embark.
As part of the collaboration agreement, Embark will receive research support for activities conducted in the collaboration, and Novo Nordisk has an option to license exclusive worldwide rights to develop and commercialise products discovered in the collaboration.
"We are excited to get started on this project which aims at developing next- generation anti-obesity therapies" says Marcus Schindler, senior vice president of Global Drug Discovery in Novo Nordisk. "There is a huge unmet medical need for treatment of obesity. While more than 650 million people are currently living with obesity[1], it is rarely acknowledged, diagnosed or treated as a serious chronic and complex disease. We believe that Novo Nordisk and Embark together have both the capability and capacity to explore this new mechanism of action."
About Embark
Embark Biotech ApS is a spin-out platform biotech company from University of Copenhagen, dedicated to deciphering the therapeutic potential of energy expenditure. The academic founders include Professor Thue W Schwartz, Associate Professor Zach Gerhart-Hines, Postdoc Jakob Bondo Hansen and CEO, Casper Tind Hansen.
The research platform and spin-out of Embark Biotech has been supported by exploratory pre-seed and pre-seed grants from Novo Seeds administered on behalf of the Novo Nordisk Foundation and by starting grants from the European Research Council (ERC) and the Danish Council for Independent Research, as well as proof-of-concept grants from the European Research Council and the University of Copenhagen Tech Transfer Office.
About Novo Nordisk
Novo Nordisk is a global healthcare company with 95 years of innovation and leadership in diabetes care. This heritage has given us experience and capabilities that also enable us to help people defeat obesity, haemophilia, growth disorders and other serious chronic diseases. Headquartered in Denmark, Novo Nordisk employs approximately 43,200 people in 79 countries and markets its products in more than 170 countries.
1. NCD Risk Factor Collaboration (NCD-RisC). Lancet 2017:390;2627-42