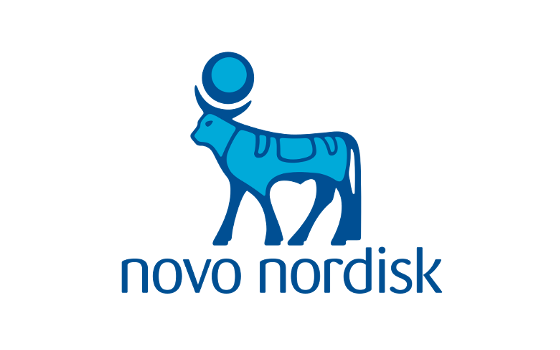 Ziylo and Novo Nordisk A/S today announced that Novo Nordisk has acquired all of the shares of Ziylo, a University of Bristol spin-out company based at Unit DX science incubator in Bristol, UK. Ziylo has been pioneering the use of its platform technology - synthetic glucose binding molecules - for therapeutic and diagnostic applications.
The acquisition gives Novo Nordisk full rights to Ziylo's glucose binding molecule platform to develop glucose responsive insulins. The development of glucose responsive insulins is a key strategic area for Novo Nordisk in its effort to develop this next generation of insulin which would lead to a safer and more effective insulin therapy. A glucose responsive insulin would help eliminate the risk of hypoglycaemia, which is the main risk associated with insulin therapy and one of the main barriers for achieving optimal glucose control. Thus, a glucose responsive insulin could also lead to better metabolic control and thus overall reduce the burden of diabetes for people living with the disease.
Prior to closing of the acquisition, certain research activities have been spun out of Ziylo to a new company, Carbometrics. Carbometrics has entered into a research collaboration with Novo Nordisk to assist with ongoing optimisation of glucose binding molecules for use in glucose responsive insulins. Carbometrics has licenced rights to develop non-therapeutic applications of glucose binding molecules, with a focus on developing continuous glucose monitoring applications.
Ziylo's glucose binding molecules are synthetic molecules that were designed by Professor Anthony Davis at the University of Bristol. These stable, synthetic molecules exhibit an unprecedented selectivity to glucose in complex environments such as blood. The combination of this technology with state-of-the-art insulin engineering pioneered by Novo Nordisk aspires to realise the world's first glucose responsive insulin and transform the treatment of diabetes.
"We believe the glucose binding molecules discovered by the Ziylo team together with Novo Nordisk world-class insulin capabilities have the potential to lead to the development of glucose responsive insulins which we hope can remove the risk of hypoglycaemia and ensure optimal glucose control for people with diabetes," said Marcus Schindler, senior vice president, Global Drug Discovery, Novo Nordisk.
"Novo Nordisk is the ideal company to maximise the potential of the Ziylo glucose binding molecules in glucose responsive insulins and diabetes applications, and it brings hope of a truly groundbreaking treatment to diabetes patients," said Harry Destecroix, PhD, chief executive officer and co-founder of Ziylo. "Novo Nordisk is the leader in the diabetes field, with deep clinical development and regulatory expertise and an established commercial infrastructure to deliver important new therapies to patients."
Novo Nordisk acquires all shares in Ziylo for an upfront payment and earn-outs with contingent milestone payments. Total payments under the agreement could ultimately exceed 800 million dollars upon the achievement of certain development, regulatory and sales milestones by Novo Nordisk.
About Ziylo
Ziylo is a supramolecular chemistry company that has developed a third 'biomimetic' class of glucose binding molecules (GBMs). These molecules have potential to be a critical component in medical devices such as Continuous Glucose Monitors (CGM) and therapeutics such as Glucose Responsive Insulins (GRIs). The platform technology is based on over 20 years of cutting-edge research pioneered by Professor Anthony Davis' group at the University of Bristol and originally inspired by nature's carbohydrate-binding molecules (lectins). Ziylo was founded by (Director) Professor Anthony Davis, (CFO) Tom Smart and (CEO) Dr Harry Destecroix, who set up Ziylo while finishing his PhD in the Davis lab. Other directors of Ziylo include Keith MacDonald, an experienced chairman and the primary investor, and Dr Andrew Chapman (CSO) who has led the development of Ziylo's science. Colpman Consulting Ltd acted as lead business advisor in the sale process. The management team and board at Ziylo has founded a new company, Carbometrics, which has an exclusive license to develop applications in diagnostics and continuous glucose monitoring. Carbometrics will continue at Unit DX.
About Novo Nordisk
Novo Nordisk is a global healthcare company with 95 years of innovation and leadership in diabetes care. This heritage has given us experience and capabilities that also enable us to help people defeat obesity, haemophilia, growth disorders and other serious chronic diseases. Headquartered in Denmark, Novo Nordisk employs approximately 43,100 people in 79 countries and markets its products in more than 170 countries.