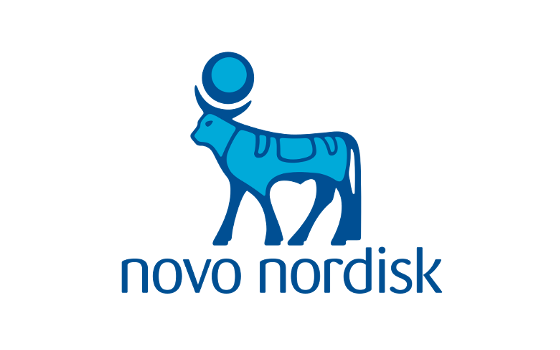 The International Committee of the Red Cross (ICRC), the Danish Red Cross (DRC) and Novo Nordisk today announced a partnership to tackle the growing issue of chronic diseases that affect millions of people living in humanitarian crises around the world.
The partnership has three building blocks:
Ensuring efficient supply of low-cost human insulin in vials to Red Cross operations globally
Novo Nordisk support for ICRC's and DRC's health programmes, including efforts to improve NCD prevention and care
2-3 projects to provide care to people with hypertension and diabetes in humanitarian crises to be conducted within three years
Today, more than 65 million people are fleeing conflict. Humanitarian and health actors have historically focused their efforts on the acute health threats people face, such as injuries and infectious diseases. Yet, the health needs of people in humanitarian settings, including those who are forcibly displaced and the communities that host them, are far greater.
"Non-communicable diseases are a silent killer and often overlooked during times of armed conflict. All people need access to appropriate health infrastructure and medicines to manage their health. If you look at Yemen, Syria, Iraq and beyond, thousands will remain with life-threatening illnesses if they are not able to receive essential medical supplies such as insulin to treat diabetes," says Peter Maurer, president of the ICRC.
For people living in humanitarian crises, the risk of exacerbating their chronic conditions such as diabetes and hypertension is 2-3 times higher than it was beforehand. It is estimated that diabetes is the cause of one in four limb amputations in patients at ICRC Physical Rehabilitation Centres in Yemen, Syria and Iraq.[1]
The partnership will aspire to break new ground for ultimately meeting the urgent needs of millions of vulnerable people living with NCDs.
"Our three organisations are committed to addressing these unmet health needs through an explorative partnership that combines our respective areas of expertise," says Lars Fruergaard Jørgensen, CEO of Novo Nordisk.
Anders Ladekarl, secretary general in the Danish Red Cross adds: "As partner organisations we will use our influence and scale to do more to address the needs of people living with NCDs in humanitarian crisis, and advocate together with other humanitarian and health actors to promote this agenda. This partnership is a first step in realising our collective aspiration that all people with NCDs in humanitarian settings have access to care."
To ensure solid data collection and evidence generation, the partnership will collaborate with the Health in Humanitarian Crises Centre at the London School of Hygiene and Tropical Medicine (LSHTM) with Director Karl Blanchet as the lead academic partner.
Each partner will contribute to the partnership in the following ways:
The ICRC will contribute its expertise of humanitarian operations and response, especially on providing healthcare to vulnerable populations in fragile and violent settings. Together with the DRC, the ICRC will lead the implementation of demonstration projects on the ground, including identifying people in need of treatment for diabetes and hypertension through the existing network of ICRC-supported health facilities.
The DRC will contribute its knowledge on community health outreach and capacity building activities in humanitarian settings with a focus on prevention and management of chronic diseases. It will facilitate access to nationwide networks of civil society groups, providing relevant services in their specific local contexts. It will mobilize staff and volunteers, including health professionals, with significant experience in humanitarian operations and response.
Novo Nordisk will adapt its ordering and production procedures to better serve the needs of humanitarian organisations as well as share its knowledge on handling and distributing cold chain products. It will share its wide experience of building capacity to widen access to diabetes care, including supporting the development of educational materials on diabetes prevention and care for a humanitarian context. The financial contribution to the partnership amounts to 21.5 million Danish kroner.
The role of LSHTM will be to conduct needs assessment, guide the design of interventions and evaluate the interventions to improve NCD prevention and care in humanitarian settings.
About the partner organisations
The ICRC helps people around the world affected by armed conflict and other situations of violence, doing everything possible to protect their dignity and relieve their suffering, often together with its Red Cross and Red Crescent partners. The ICRC also seeks to prevent hardship by promoting and strengthening humanitarian law and universal humanitarian principles.
Danish Red Cross (DRC) supports vulnerable people to live safe and healthy lives in humanitarian and development settings as well as in Denmark. The Danish Red Cross equips people with the tools they need to strengthen their resilience. DRC supports people on both sides of a conflict and in the remotest corners of the world with a special expertise in community-based health services.
Novo Nordisk is a global healthcare company with 95 years of innovation and leadership in diabetes care. This heritage has given us experience and capabilities that also enable us to help people defeat obesity, haemophilia, growth disorders and other serious chronic diseases. Headquartered in Denmark, Novo Nordisk employs approximately 42,100 people in 79 countries and markets its products in more than 170 countries.
1. Perone SA, Martinez E, du Mortier S, et al. Non-communicable diseases in humanitarian settings: ten essential questions. Conflict and health. 2017;11(1):17. Halford G. Prevalence of Diabetes in ICRC Supported Physical Rehabilitation Centers for Disease Control Prevention. 2016.