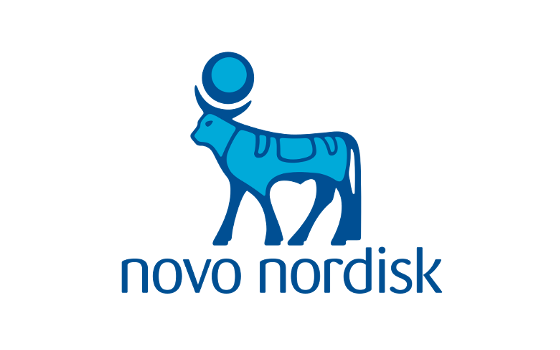 A new analysis of the landmark LEADER trial shows that Victoza® (liraglutide) reduced the risk of major cardiovascular (CV) events in people with type 2 diabetes at high CV risk, irrespective of their history of having a heart attack and/or stroke or not having any of these events, when compared to placebo.(1) This post-hoc analysis was presented today at the European Society of Cardiology (ESC) Annual Congress in Barcelona, Spain.
Cardiovascular disease is the leading cause of morbidity and mortality in people with diabetes.(2) Furthermore, studies have shown that adults with type 2 diabetes have up to a four times greater risk of heart attack and stroke.(3)
"This new analysis expands our understanding of the benefits of Victoza® in reducing cardiovascular risk in people with type 2 diabetes," said Professor Neil Poulter, on behalf of the LEADER Trial Steering Committee and Investigators. "These encouraging results are consistent with the cardiovascular benefits of Victoza® observed in LEADER in both people with a history of having a heart attack and/or stroke as well as people at high risk without prior history of these types of cardiovascular events."
Victoza® reduced the risk of major CV events (non-fatal heart attack, non-fatal stroke and CV death) by 16% in people who had already experienced a heart attack and/or stroke when the trial started. Similarly, a non-significant 11% risk reduction was achieved with Victoza® treatment in people who had not experienced a prior heart attack and/or stroke.
About Victoza®
Victoza® (liraglutide) is a human glucagon-like peptide-1 (GLP-1) analogue with an amino acid sequence 97% similar to endogenous human GLP-1. Victoza® was approved in the EU in 2009 and is commercially available in more than 95 countries, treating more than 1 million people with type 2 diabetes globally.(4) In Europe, Victoza® is indicated for the treatment of adults with insufficiently controlled type 2 diabetes together with diet and exercise, as monotherapy when metformin is considered inappropriate due to intolerance or contraindications and in addition to other medicinal products for the treatment of type 2 diabetes.(5)
About the LEADER trial
LEADER was a multicentre, international, randomised, double-blind, placebo-controlled trial investigating the long-term (3.5-5 years) effects of Victoza® (liraglutide) compared to placebo, both in addition to standard of care, in people with type 2 diabetes at high risk of major cardiovascular events. Standard of care was comprised of lifestyle modifications, glucose-lowering treatments and cardiovascular medications.(6)
The landmark LEADER trial was initiated in September 2010 and randomised 9,340 people with type 2 diabetes from 32 countries. The primary endpoint was the first occurrence of a composite cardiovascular outcome comprising cardiovascular death, non-fatal heart attack or non-fatal stroke.(6)
About Novo Nordisk
Novo Nordisk is a global healthcare company with more than 90 years of innovation and leadership in diabetes care. This heritage has given us experience and capabilities that also enable us to help people defeat other serious chronic conditions: haemophilia, growth disorders and obesity. Headquartered in Denmark, Novo Nordisk employs approximately 41,400 people in 77 countries and markets its products in more than 165 countries.
1. Poulter N, Bain SC, Buse J, et al. Risk of major cardiovascular events in patients with type 2 diabetes with and without prior cardiovascular events: results from the LEADER trial. Presentation at the European Society of Cardiology. 2017.
2. Diabetes Mellitus: A Major Risk Factor for Cardiovascular Disease. Circulation; September 1999; 100(10):1132-1133.
3. Martín-Timón I, Sevillano-Collantes C, Segura-Galindo A, del Cañizo-Gómez FJ. Type 2 diabetes and cardiovascular disease: have all risk factors the same strength? World J Diabetes. 2014;5(4):444-470.
4. Internal Calculations based on IMS Midas Quantum data. April 2017.
5. EMA. Victoza® (liraglutide) Summary of Opinion (post authorisation). Available at: http://www.ema.europa.eu/docs/en_GB/document_library/Summary_of_opinion/human/001026/WC500229898.pdf. Last accessed: August 2017.
6. Marso SP, Daniels GH, Brown-Frandsen K, et al. Liraglutide and cardiovascular outcomes in type 2 diabetes. N Engl J Med. 2016;374:311-322.