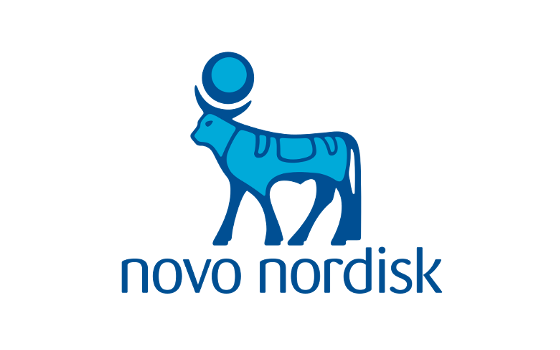 For the second year in a row, Lyfebulb and Novo Nordisk will support international patient entrepreneurs who develop innovative ideas and concepts aimed to positively empower and impact the lives of people living with type 1 or type 2 diabetes - and ultimately our societies. The Lyfebulb-Novo Nordisk Innovation Summit is based on the Lyfebulb Entrepreneur Circle, which was established in 2015.
"We are excited to be working with Novo Nordisk again, building on the first patient entrepreneur Summit in 2016, empowering people living with diabetes to take charge and improve their quality of life," says Karin Hehenberger, MD, PhD, CEO and founder of Lyfebulb.
Lyfebulb and Novo Nordisk share a common ambition to stimulate high-impact innovation and to help patient entrepreneurs who have founded start-ups be successful. Patient entrepreneurs have a unique ability to create value-adding disease intervention beyond therapy. Hence, this year's Summit will bring together patient entrepreneurs with Lyfebulb founders, device researchers, engineers and leadership from Novo Nordisk and venture capitalists to facilitate discussion on how we can improve the lives of people living with diabetes, together.
Senior Vice President for Novo Nordisk Device R&D Kenneth Strømdahl explains: "The growing prevalence of diabetes makes the need for disruptive innovation in the way we manage diabetes more relevant than ever. By engaging with patient entrepreneurs, in the role of innovators; we hope to advance breakthroughs in patient-centred innovation that may impact millions of patients."
The Summit will spotlight entrepreneurs' ideas & efforts and announce the 25,000 USD winner of the 2017 Lyfebulb-Novo Nordisk Innovation Award, as well as the 15,000 USD runner-up and 10,000 USD third place winner.
2017 Summit call-for-entry is now open
The Lyfebulb-Novo Nordisk Innovation Summit will gather 10 patient entrepreneurs, who have founded start-ups, to pitch their ideas to venture capitalists, Novo Nordisk R&D leaders, researchers and engineers as well as the Lyfebulb founders, and engage in Q&A with the judging panel from around the world. The top three patient entrepreneurs will receive monetary awards, with the winner of the Lyfebulb-Novo Nordisk Innovation Award taking home 25,000 USD to further develop his or her idea.
"It is integral for the advancement in the care of diabetes to support young companies and new ideas," says Karin Hehenberger, "as an organisation, Lyfebulb believes that the future of diabetes lies in the hands of the patient, which is why we are certain that the empowerment of patient entrepreneurs will ensure that innovative and effective ideas are brought to market," she concluded.
All candidates are invited to submit applications to take part in the 2017 Lyfebulb-Novo Nordisk Innovation Summit and Award on Lyfebulb's website at http://lyfebulb.com/innovation-award/novo-nordisk-2017/
Submissions will be accepted between 7 June 2017 and 15 September 2017, a review of which will be made shortly thereafter, and a selection of 10 finalists will be announced in the fall of 2017.
About Lyfebulb
Lyfebulb is a business focused on bridging patient communities with industry, and providing a strong voice to people living with chronic disease by empowering patient entrepreneurs.
About Novo Nordisk
Novo Nordisk is a global healthcare company with more than 90 years of innovation and leadership in diabetes care. This heritage has given us experience and capabilities that also enable us to help people defeat other serious chronic conditions: haemophilia, growth disorders and obesity. Headquartered in Denmark, Novo Nordisk employs approximately 42,000 people in 77 countries and markets its products in more than 165 countries.