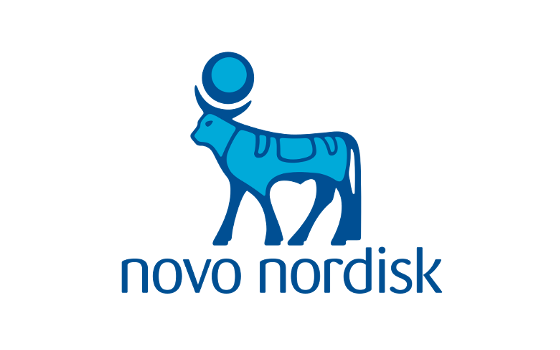 Novo Nordisk has announced that NovoSeven® (rFVIIa), a portable room temperature stable recombinant activated factor VIIa, resolved 96.5% of bleeds when initiated within one hour after onset of bleeding, demonstrating efficacy of early treatment in people with haemophilia A or B with inhibitors.(1) Efficacy also remained high for bleeds treated after 4 hours. (1) A subanalysis of the SMART-7™ study, evaluating the efficacy of NovoSeven® in a real-world setting, was presented today at the 58th American Society of Haematology (ASH) annual meeting.
The SMART-7™ study examined the status of bleeding episodes across people with haemophilia divided into three groups by time to first treatment with NovoSeven® (≤1 hour, ˃1‒≤4 hours, ˃4 hours).(1) Across the three groups, 94.6% of bleeds were resolved while another 4.8% of bleeds were slowed.(1)
"Clinical guidelines recommend that acute bleeds in people with haemophilia should be treated within two hours of bleed onset," said Dr Gary Benson, SMART-7™ investigator, Northern Ireland Haemophilia Comprehensive Care Centre, Belfast City Hospital, Belfast, UK. "This study has shown that NovoSeven® has a favourable safety profile and can help people living with haemophilia to address bleeds quickly."
Efficacy results from this subgroup analysis of SMART-7™ are aligned with previous rFVIIa data.(2-7) Furthermore, no binding antibodies were associated with the room temperature stable formulation of rFVIIa under real-world conditions.
About SMART-7™
SMART-7™ (NCT01220141) was a prospective, post-authorisation, single-arm, multinational, multi-centre, non-interventional study investigating the safety and effectiveness of NovoSeven® (rFVIIa), a room temperature stable recombinant activated factor VIIa in people with haemophilia A or B with inhibitors in a real-world setting.(1)
A total number of 51 participants were enrolled across 14 countries. Participants were aged 1.6–69.5 years (median 22.0 years) with a historical median bleeding rate of one episode per month. The primary objective of the study was to monitor people with haemophilia A or B with inhibitors treated with NovoSeven® for a decreased therapeutic response.(1)
About NovoSeven® NovoSeven® is a recombinant activated factor VII (rFVIIa) and is indicated for the treatment of spontaneous and surgical bleedings in haemophilia A or B patients with inhibitors, acquired haemophilia, congenital FVII deficiency and Glanzmann's thrombasthenia (EU and US only).(8)
About haemophilia
Haemophilia is a chronic, inherited bleeding disorder that primarily affects males. People born with haemophilia have little or no clotting factor, which is a protein needed for normal blood clotting. The two main types of haemophilia are A and B; people living with haemophilia A lack clotting factor VIII and people living with haemophilia B lack clotting factor IX. Haemophilia A is about four times as common as haemophilia B.9 Inhibitor formation is the most serious complication in haemophilia A or B, rendering the patient unresponsive of replacement therapy with clotting factor VIII or IX. In that case, bypassing agents such as NovoSeven® are used.
Haemophilia can be mild, moderate or severe, depending on the amount of clotting factor in the blood. Approximately 400,000 people are estimated to live with haemophilia globally.(10)
About Novo Nordisk
Novo Nordisk is a global healthcare company with more than 90 years of innovation and leadership in diabetes care. This heritage has given us experience and capabilities that also enable us to help people defeat other serious chronic conditions: haemophilia, growth disorders and obesity. Headquartered in Denmark, Novo Nordisk employs approximately 42,600 people in 75 countries and markets its products in more than 180 countries.
1. Benson, G. et al. Benefit of early treatment with Room Temperature Stable Recombinant Activated Factor VII (rFVIIa) in patients with Hemophilia A or B with inhibitors: Subgroup Analysis from the Prospective, Post-Authorization, Non-interventional SMART-7™ Study. Poster number 1439. 58th American Society of Haematology (ASH) annual meeting. 3 December 2016.
2. Lusher JM. Eur J Haematol 1998;61(suppl 63):7–10.
3. Santagostino E, et al. Blood Rev 2015;29(suppl 1):S9–18.
4. Santagostino E, et al. J Thromb Haemost 2006;4(2):367–71.
5. Young G, et al. Haemophilia. 2008 Mar;14(2):287–94.
6. Kavakli K, et al. Thromb Haemost 2006;95(4):600–5.
7. Lentz SR, et al. J Thromb Haemost 2014;12(8):1244–53.
8. NovoSeven® Summary of Product Characteristics.
9. National Heart Lung and Blood Institute. What is hemophilia? https://www.nhlbi.nih.gov/health/health-topics/topics/hemophilia (last accessed October 2016).
10. National Hemophilia Foundation. Fast Facts. http://www.hemophilia.org/About-Us/Fast-Facts (last accessed November 2016).