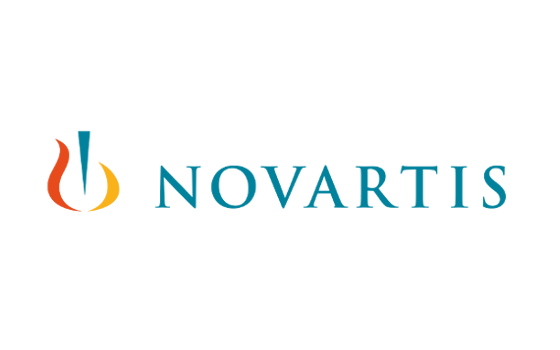 Novartis today announced the U.S. Food and Drug Administration (FDA) granted approval for Tafinlar® (dabrafenib) + Mekinist® (trametinib) for the treatment of pediatric patients 1 year of age and older with low-grade glioma (LGG) with a BRAF V600E mutation who require systemic therapy. The FDA also approved liquid formulations of Tafinlar and Mekinist, marking the first time a BRAF/MEK inhibitor has been developed in a formulation suitable for patients as young as one year of age. These approvals make Tafinlar + Mekinist the first and only approved combination targeted therapy to treat pediatric patients with BRAF V600E LGG.
"Pediatric cancer research is vital to uncover new treatment methods for a population," said Dr. Eric Bouffet, MD, FRCPC, Principal Investigator of the TADPOLE clinical trial and Associate Scientist Emeritus at The Hospital for Sick Children (SickKids). "Developing targeted therapies based on the unique genetic features of a patient's tumor is the future of pediatric cancer care."
This FDA approval of Tafinlar + Mekinist is based on results from the Phase II/III TADPOLE trial (NCT02684058) that showed patients randomized to receive Tafinlar + Mekinist experienced a statistically significant improvement in overall response rate (ORR) of 47% (CI: 35-59%) compared to 11% (CI: 3-25%) for those randomized to receive chemotherapy. At a median follow-up of 18.9 months, median progression-free survival (PFS) was 20.1 months with Tafinlar + Mekinist (CI: 12.8 months-not estimable) compared to 7.4 months with chemotherapy (CI: 3.6-11.8 months, hazard ratio=0.31 [CI: 0.17-0.55] [p<0.001]).
"It is more important than ever to test for genetic mutations in patients living with low-grade glioma. This FDA approval may offer new hope to pediatric patients living with BRAF V600E low-grade glioma," said Dr. Roger Packer, senior vice president of the Center for Neurosciences and Behavioral Medicine at Children's National Hospital. "This has the potential to change the way healthcare providers treat these pediatric patients, offering a significant advancement compared to chemotherapy."
The safety profile of Tafinlar + Mekinist observed in this study was consistent with the known safety profile in other approved indications. The most common adverse reactions (>=15%) were pyrexia (68%), rash (51%), headache (47%), vomiting (34%), musculoskeletal pain (34%), fatigue (33%), diarrhea (29%), dry skin (26%), nausea (25%), hemorrhage (25%), abdominal pain (25%), dermatitis acneiform (22%), dizziness (15%), upper respiratory tract infection (15%) and weight increased (15%). These data were highlighted as part of an official press briefing and oral presentation at the 2022 American Society of Clinical Oncology (ASCO) Annual Meeting.
"This new indication for Tafinlar + Mekinist is a potential new standard of care treatment option for young patients with this form of brain cancer with a BRAF V600E mutation, in formulations specifically designed for them," said Reshema Kemps-Polanco, Executive Vice President, US Oncology at Novartis. "We are thankful for the families, including children and adolescents, that participated in the clinical trial that led to this approval and whose bravery has led to a new hope for children living with this serious brain cancer."
LGG is the most common pediatric brain cancer. BRAF V600 mutations are present in 15-20% of pediatric LGGs and are associated with poor survival outcomes and less favorable response to chemotherapy(4). BRAF mutations have been identified as drivers of cancer growth across a wide range of solid tumors, and often have limited treatment options(4,5).
Full prescribing information for Tafinlar + Mekinist can be found at https://www.novartis.us/sites/www.novartis.us/files/tafinlar.pdf and https://www.novartis.us/sites/www.novartis.us/files/mekinist.pdf.
About Tafinlar + Mekinist
The combination of Tafinlar + Mekinist, the worldwide targeted therapy leader in BRAF/MEK-inhibition research and patients reached, may help to slow tumor growth by blocking signals associated with the BRAF and MEK kinases that are implicated in the growth of various types of cancer(1,2,4,5). Tafinlar + Mekinist has been studied in more than 6,000 BRAF-positive patients in more than 20 ongoing and completed trials, including in pediatric patients 1 year of age and older, and has been prescribed to more than 200,000 patients worldwide(6).
This FDA approval is the sixth for Tafinlar + Mekinist, which is indicated across multiple BRAF V600 solid tumors, including melanoma, thyroid cancer and lung cancer(1,2).
About Novartis
Novartis is reimagining medicine to improve and extend people's lives. We deliver high-value medicines that alleviate society's greatest disease burdens through technology leadership in R&D and novel access approaches. In our quest to find new medicines, we consistently rank among the world's top companies investing in research and development. About 106,000 people of more than 140 nationalities work together to bring Novartis products to nearly 800 million people around the world.
1. Mekinist [prescribing information]. East Hanover, NJ: Novartis Pharmaceuticals Corp; 2022.
2. Tafinlar [prescribing information]. East Hanover, NJ: Novartis Pharmaceuticals Corp; 2022.
3. Lassaletta A, et al. J Clin Oncol. 2017;35:2934-2941
4. Turski ML, et al. Mol Cancer Ther. 2016;15:533-547
5. Pratilas C, et al. Curr Top Microbiol Immunol. 2012;355:82-98
6. Data on file.