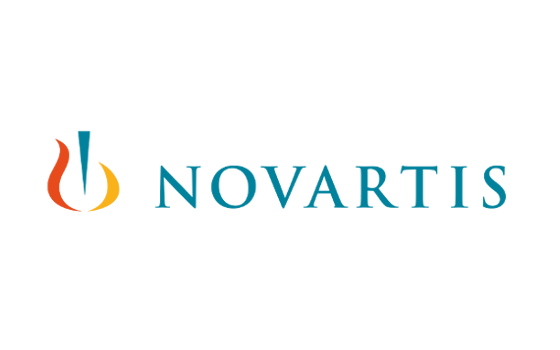 Novartis holded an investor event in London to provide a comprehensive overview of the company's progress in advancing its industry-leading R&D pipeline.
Vas Narasimhan, CEO of Novartis, said "Novartis had a year of breakthrough innovation in 2019, with five potential blockbuster NME approvals. The near term brings yet another catalyst-rich period with pipeline progress across the portfolio that can sustain long-term growth. Our operational focus is beginning to show results including accelerating timelines, reducing costs and improving productivity without compromising quality. We look forward to delivering new transformational treatment options to patients and continuing to reimagine medicine to address some of the world's greatest unmet healthcare needs."
Key highlights to be presented at R&D Day 2019
Emerging assets that address significant unmet need are being prioritized and advanced into pivotal trials in the coming years. Iscalimab (CFZ533) is a monoclonal antibody (mAb) against the CD40 receptor which has the potential to become the standard of care in transplant, and has demonstrated positive proof-of-concept in Sjögren's syndrome, the second most common rheumatic autoimmune disease after rheumatoid arthritis. Trials are being initiated in six separate indications. LNP023, an oral Factor B inhibitor targeting the alternative complement pathway, is in parallel development for three rare renal diseases and in hematology for first-line paroxysmal nocturnal hemoglobinuria (PNH), with first results anticipated in 2020. In immuno-oncology, MBG453 is a first-in-class anti-TIM-3 mAb which has the potential to become a foundational therapy across myeloid diseases. It is currently advancing in a pivotal Phase 2 program in myelodysplastic syndrome (MDS) with Phase 1 data forthcoming at ASH 2019. TQJ230 is an antisense oligonucleotide providing a potent and consistent reduction of Lp(a), a known and currently untreatable risk factor for cardiovascular disease. A cardiovascular outcomes trial of over 7,500 patients is planned to start in 2020.
The late stage pipeline has Phase 3 readouts and launches on the horizon that will drive near- to mid-term growth. Launch preparations are underway for ofatumumab (OMB157), a B-cell depleting treatment for relapsing multiple sclerosis, supported by a robust clinical profile including a new post-hoc analysis showing strong reductions in confirmed disability worsening. Fevipiprant (QAW039), an oral therapy for asthma, and Lu-PSMA-617 a radioligand therapy for prostate cancer, both have upcoming Phase 3 readouts and the potential to change standard of care. Ligelizumab (QGE031), a treatment for chronic spontaneous urticaria, with approximately 100-fold greater affinity to bind to lgE than Xolair®, has Phase 3 results and filing expected by the end of 2021. Pivotal studies of canakinumab (ACZ885), an IL-1 beta mAb for non-small cell lung cancer, are recruiting ahead of schedule in both the 1st line and 2nd line settings, with planned filings in 2021.
New indications are being pursued to maximize the potential of in-line brands. Cosentyx® (secukinumab) is our largest drug by sales, based on its three already approved indications, with plans in place to expand to 10 indications over the next 10 years. Future potential indications include non-radiographic axial SpA, hidradenitis suppurativa, giant cell arteritis and lupus nephritis. Beovu® (brolucizumab-dbll) was launched in the US in October and is expanding the weight of evidence in wet AMD while exploring potential new indications, including diabetic macular edema (DME) and retinal vein occlusion (RVO). Piqray® (alpelisib) was recently approved by the FDA for breast cancer patients with a PIK3CA mutation, and development work has been initiated for five new indications, including PIK3CA-relative overgrowth syndrome (PROS), for which alpelisib received FDA Breakthrough Therapy and Orphan Drug designations. Kisqali® (ribociclib) showed positive overall survival data in two separate Phase 3 studies in 2019, and Novartis is accelerating the ongoing NATALEE adjuvant trial with potential registration in 2022 based on interim results.
Approximately 90 innovative new molecular entities (NMEs) are emerging from the Novartis Institutes for BioMedical Research (NIBR), creating a deep and diverse early-stage portfolio. The NIBR team has advanced several new therapeutic platforms to address difficult drug targets and diseases across oncology and other therapeutic areas, including a portfolio of molecular glues that features the SHP2 inhibitor TNO155 in development in for advanced solid tumors, including those harboring KRASG12C mutations.
In addition, Novartis has established leadership in three advanced therapy platforms: cell, gene and radioligand therapies. Each of these three platforms has a deep pipeline of investigational drugs or new indications, with a total of 16 advanced platform therapies now in clinical development.
About Novartis
Novartis is reimagining medicine to improve and extend people's lives. As a leading global medicines company, we use innovative science and digital technologies to create transformative treatments in areas of great medical need. In our quest to find new medicines, we consistently rank among the world's top companies investing in research and development. Novartis products reach more than 750 million people globally and we are finding innovative ways to expand access to our latest treatments.