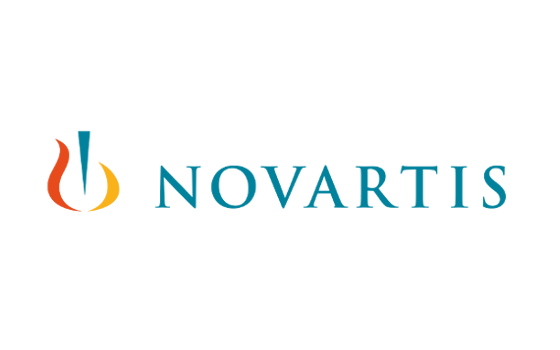 Novartis has entered into an agreement with Takeda Pharmaceutical Company Limited to acquire the assets associated with Xiidra® (lifitegrast ophthalmic solution) 5% worldwide. Xiidra is the first and only prescription treatment approved to treat both signs and symptoms of dry eye by inhibiting inflammation caused by the disease[1]. The transaction would bolster the Novartis front-of-the-eye portfolio and ophthalmic leadership. Closing of the transaction is expected in second half of 2019, subject to customary closing conditions including regulatory approvals. On closing, Novartis plans a smooth transition of operations and integration of Xiidra into its pharmaceuticals portfolio.
Dry eye is a common inflammatory disease that, left untreated, can become extremely painful and lead to permanent damage to the cornea and vision[2]. This damage manifests in the form of signs that can be objectively measured by eye care professionals through various clinical tests (such as corneal staining), and symptoms (such as pain and discomfort). Xiidra, with its anti-inflammatory mechanism of action, is the first dry eye treatment approved to treat both the signs of eye damage and the physical symptoms experienced by patients. Additional benefits of Xiidra, exhibited in phase III studies, include a timely onset of action and well-tolerated safety profile.
"Xiidra, with its unique dual benefits, is an example of the type of innovative advances we invest in for the benefit of patients," said Paul Hudson, CEO Novartis Pharmaceuticals. "We look forward to leveraging our well-established commercial infrastructure to bring this medicine to more patients."
In addition to powering Novartis' ability to serve more patients suffering from eye disease, the additional commercial experience established with Xiidra is expected to better position the company for front-of-the-eye pipeline products currently in development.
Deal terms include a USD 3.4 billion upfront payment with potential milestone payments of up to USD 1.9 billion. As part of the agreement, Novartis will be taking on approximately 400 employees associated with the product.
About dry eye disease
Dry eye disease is a multifactorial disease of the tears and ocular surface[2]. In the US, it is estimated that more than 34 million people are impacted by the disease[3]. It is diagnosed by an eye care professional based on patient-reported symptoms such as eye dryness, overall eye discomfort, stinging, burning, a gritty feeling or fluctuating blurry vision, as well as signs of damage to the eye's surface, which include redness and corneal damage that can be objectively evaluated by an eye care professional through various tests[3]. Dry eye disease can interrupt daily activities such as reading, driving, working, using technology and spending time outside in bright light and cold or windy conditions[2]. Aging and gender (more prevalent in females) are recognized as traditional risk factors of dry eye disease while modern risk factors include prolonged digital/computer screen time, contact lens wear and cataract or refractive surgery[3],[4]. Dry eye may be progressive and is one of the most common reasons people visit eye care professionals[5].
About Xiidra
Xiidra is a prescription eye drop solution designed to treat the signs and symptoms of dry eye disease[1]. It is dosed twice per day, approximately 12 hours apart, in each eye[1]. Xiidra is approved to treat signs and symptoms of dry eye disease in multiple markets including the US, Canada and Australia. It is under regulatory review in a number of additional markets.
Approximately 1000 patients were treated with Xiidra in four vehicle-controlled 12-week trials[1]. Each of the four studies assessed the effect of Xiidra on both the signs and symptoms of dry eye disease at baseline, week two, six and 12[1].
In three of the four studies, a larger reduction in the eye dryness score (EDS) was observed with Xiidra at six and 12 weeks[1]. In two of the four studies, an improvement in EDS was seen with Xiidra at two weeks[1]. At week 12, a larger reduction in inferior corneal staining score (ICSS) favoring Xiidra was observed in three of the four studies[1]. The most common adverse reactions reported in 5 to 25 percent of patients were instillation site irritation, altered taste sensation (dysgeusia) and reduced visual acuity[1].
About Novartis in ophthalmology
Novartis is reimagining the treatment and prevention of visual impairment and blindness. By working to push the boundaries of medicine and technology, we aim to develop life-changing gene therapies, next-generation pharmaceuticals, and transformative technologies for diseases and conditions spanning every area of eye disease, including front and back of the eye.
About Novartis
Novartis is reimagining medicine to improve and extend people's lives. As a leading global medicines company, we use innovative science and digital technologies to create transformative treatments in areas of great medical need. In our quest to find new medicines, we consistently rank among the world's top companies investing in research and development. Novartis products reach more than 750 million people globally and we are finding innovative ways to expand access to our latest treatments. About 105 000 people of more than 140 nationalities work at Novartis around the world.
1. FDA. Xiidra (lifitegrast ophthalmic solution). Prescribing information. Available at: https://www.accessdata.fda.gov/drugsatfda_docs/label/2016/208073s000lbl.pdf. Accessed April 25, 2019.
2. Paulsen AJ, Cruickshanks KJ, Fischer ME, et al. Dry eye in the beaver dam offspring study: prevalence, risk factors, and health-related quality of life. Am J Ophthalmol. 2014;157(4):799-806. doi:10.1016/j.ajo.2013.12.023.
3. American Optometric Association. Dry Eye. Available at: https://www.aoa.org/patients-and-public/eye-and-vision-problems/glossary-of-eye-and-vision-conditions/dry-eye#1. Accessed April 25, 2019.
4. Sheppard AL, Wolffsohn JS. Digital eye strain: prevalence, measurement and amelioration. BMJ Open Ophthalmol. 2018;3(1):e000146. doi:10.1136/bmjophth-2018-000146.
5. Bradley JL, Özer Stillman I, Pivneva I, et al. Dry eye disease ranking among common reasons for seeking eye care in a large US claims database. Clin Ophthalmol. 2019;13:225-232. doi:10.2147/OPTH.S188314.