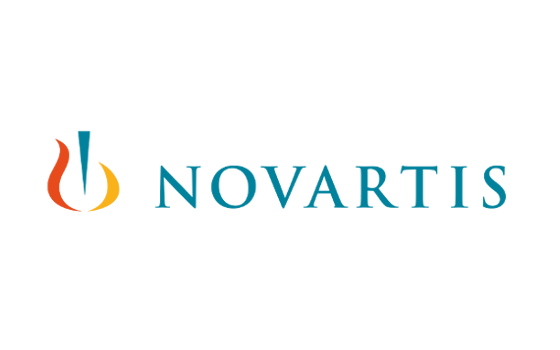 Novartis announced the Committee for Medicinal Products for Human Use (CHMP) of the European Medicines Agency (EMA) has recommended approval for Aimovig® (erenumab) for the prevention of migraine in adults who have at least four migraine days per month. The World Health Organization (WHO) has listed migraine as one of the top ten causes of years lived with disability worldwide[1]. Aimovig is the first treatment of its kind specifically developed to prevent migraine by blocking the calcitonin gene-related peptide receptor (CGRP-R), which plays a critical role in migraine. If approved, Aimovig will be self-administered once every four weeks via an auto-injector pen.
"We are excited to be one step closer to bringing the first targeted migraine prevention therapy to patients in Europe," said Paul Hudson, Chief Executive Officer at Novartis Pharma. "If approved, patients suffering from migraine will no longer have to rely on preventive treatments repurposed from other diseases that are often associated with poor tolerability and lack of efficacy. With Aimovig, physicians may soon provide these patients with an option for a safe, effective and well-tolerated migraine prevention treatment."
The CHMP positive opinion is based on a robust data package, including four Phase II and III clinical studies of more than 2,600 patients experiencing four or more migraine days per month. Aimovig demonstrated clinically meaningful and statistically significant benefits versus placebo in reducing the number of migraine days per month across the spectrum of migraine, giving patients more migraine free days of their lives back. In the clinical program, half of patients with episodic migraine (4-14 monthly migraine days) taking Aimovig had their number of migraine days cut by half or more, a significantly higher percentage compared to placebo (STRIVE: 43.3% and 50% Aimovig 70mg and 140mg respectively; placebo: 26.6%, p<.001). Patients with chronic migraine (15 or more monthly migraine days) achieved a similar, statistically significant response (40% and 41% Aimovig 70mg and 140mg respectively, placebo: 23%, p<.001)[2],[3].
The safety, efficacy and tolerability of Aimovig have now been assessed in clinical studies involving more than 3,000 patients. This number includes the CHMP data package and further studies such as LIBERTY, a dedicated study in difficult-to-treat populations - those with episodic migraine who have failed two to four prior treatments. In LIBERTY, patients taking Aimovig 140 mg had significantly higher likelihood of having their migraine days cut by half or more compared to placebo[3]. Across all studies, the safety and tolerability profile of Aimovig was comparable to placebo, including in a dedicated study assessing cardiovascular safety in patients with stable (exercise-induced) angina[3]-[7].
The European Commission will review the CHMP opinion and usually delivers its final decision within three months. The decision will be applicable to all 28 European Union member states plus Iceland, Norway and Liechtenstein. Aimovig received FDA approval on May 17, 2018 and additional regulatory filings are underway with other health authorities worldwide. Novartis has created a patient access program for Aimovig, as part of the company's commitment to provide patients with safe and timely access in accordance with local health authority regulations and applicable laws in cases where the product is not or not yet available.
Novartis and Amgen are co-commercializing Aimovig in the U.S. Amgen has exclusive commercialization rights to the drug in Japan and Novartis has exclusive rights to commercialize in the rest of the world.
About Aimovig® (erenumab)
Aimovig is the only FDA-approved treatment specifically developed to prevent migraine by blocking the calcitonin gene related peptide receptor (CGRP-R), which plays an important role in migraine. Aimovig has been studied in several large, global, randomized, double-blind, placebo-controlled studies to assess its safety and efficacy in migraine prevention. More than 3,000 patients have participated in our overall clinical trial program across the four placebo-controlled Phase II and Phase III clinical studies and their open-label extensions.
About Migraine
Migraine is a distinct neurological disease[8]. It involves recurrent attacks of moderate to severe head pain that is typically pulsating, often unilateral and associated with nausea, vomiting and sensitivity to light, sound and odors[9]. Migraine is associated with personal pain, disability and reduced quality of life, and financial cost to society[10]. It has a profound and limiting impact on an individual's abilities to carry out everyday tasks and was reported by the World Health Organization to be one of the top 10 causes of years lived with disability for men and women[1]. It remains under-recognized and under-treated[10],[11]. Existing preventive therapies have been repurposed from other indications and are often associated with poor tolerability and lack of efficacy, with high discontinuation rates among patients[12].
About Novartis and Amgen Neuroscience Collaboration
In August 2015, Novartis entered into a global collaboration with Amgen to develop and commercialize pioneering treatments in the field of migraine and Alzheimer's disease. The collaboration focuses on investigational Amgen drugs in the migraine field, including Aimovig (approved by the FDA in May 2018 for the preventive treatment of migraine in adults) and AMG 301 (currently in Phase II development). In April 2017, the collaboration was expanded to include co-commercialization of Aimovig in the U.S. For the migraine program, Amgen retains exclusive commercialization rights in Japan, and Novartis has exclusive commercialization rights in Europe, Canada and rest of world. Also, the companies are collaborating in the development and commercialization of a beta-secretase 1 (BACE) inhibitor program in Alzheimer's disease. The oral therapy CNP520 (currently in Phase III for Alzheimer's disease) is the lead molecule and further compounds from both companies' pre-clinical BACE inhibitor programs may be considered as follow-on molecules.
Novartis in Neuroscience
Novartis has a strong ongoing commitment to neuroscience and to bringing innovative treatments to patients suffering from neurological conditions where there is a high unmet need. We are committed to supporting patients and physicians in multiple disease areas, including Multiple Sclerosis (MS), Alzheimer's disease, Parkinson's disease, Epilepsy and Attention Deficit Hyperactivity Disorder, and have a promising pipeline in MS, Alzheimer's disease, migraine and specialty neurology (e.g., neuropathic pain).
About Novartis
Novartis provides innovative healthcare solutions that address the evolving needs of patients and societies. Headquartered in Basel, Switzerland, Novartis offers a diversified portfolio to best meet these needs: innovative medicines, cost-saving generic and biosimilar pharmaceuticals and eye care. Novartis has leading positions globally in each of these areas. In 2017, the Group achieved net sales of USD 49.1 billion, while R&D throughout the Group amounted to approximately USD 9.0 billion. Novartis Group companies employ approximately 124,000 full-time-equivalent associates. Novartis products are sold in approximately 155 countries around the world.
1. Global Health Estimates 2015: Disease burden by Cause, Age, Sex, by Country and by Region, 2000-2015. Geneva, World Health Organization; 2016.
2. Tepper, S et al.,Efficacy of Erenumab for the Treatment of Patients with Chronic Migraine in Presence of Medication Overuse. Poster #PS32, AHS, Boston, June 2017.
3. Reuter, U et al. Efficacy and safety of erenumab in episodic migraine patients with 2-4 prior preventive treatment failures: Results from the Phase 3b LIBERTY study. Emerging science abstract presented at AAN, 24 April 2018, Los Angeles.
4. Goadsby PJ et al., Trial of Erenumab for Episodic Migraine. N Engl J Med. 2017 Nov 30;377(22):2123-2132.
5. Tepper S, Ashina M, Reuter U Safety and efficacy of erenumab for preventive treatment of chronic migraine: A randomised, double-blind, placebo-controlled phase 2 trial. Lancet Neurol 2017; 16: 425-434.
6. Dodick DW et al. ARISE: A Phase 3 randomized trial of erenumab for episodic migraine. Cephalalgia. 2018 May;38(6):1026-1037.
7. Depre C et al., A randomized, double-blind, placebo-controlled study to evaluate the effect of erenumab on exercise time during a treadmill test in patients with stable angina. Poster Presentation PO-01-198, IHC, Vancouver, Sep 2017 Abstract. Cephalalgia. 2017. Sep ; 37(1S) ; 340-341.
8. Migraine Research Foundation. Migraine Fact Sheet. 2015. http://www.migraineresearchfoundation.org/fact-sheet.html. Accessed March 2018
9. National Institute for Neurological Disorders and Stroke. https://www.ninds.nih.gov/Disorders/All-Disorders/Migraine-Information-Page. Accessed March 2018
10. World Health Organization. Headache disorders. http://www.who.int/mediacentre/factsheets/fs277/en/ . Accessed March 2018
11. Diamond S et al. Patterns of Diagnosis and Acute and Preventive Treatment for Migraine in the United States: Results from the American Migraine Prevalence and Prevention Study. Headache. 2007;47(3):355-63.
12. Blumenfeld AM et al. Patterns of use and reasons for discontinuation of prophylactic medications for episodic migraine and chronic migraine: results from the second international burden of migraine study (IBMS-II). Headache. 2013 Apr;53(4):644-55.­