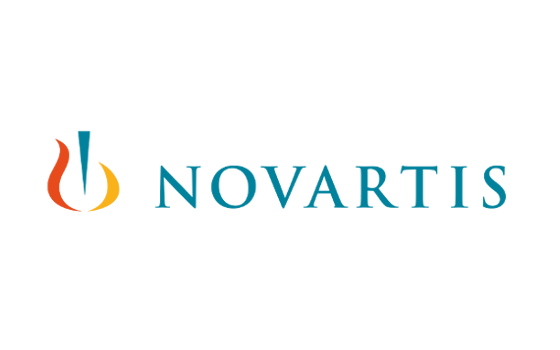 Novartis today announced the US Food and Drug Administration (FDA) has approved Kymriah® (tisagenlecleucel) suspension for intravenous infusion for its second indication - the treatment of adult patients with relapsed or refractory (r/r) large B-cell lymphoma after two or more lines of systemic therapy including diffuse large B-cell lymphoma (DLBCL), high grade B-cell lymphoma and DLBCL arising from follicular lymphoma. Kymriah is not indicated for the treatment of patients with primary central nervous system lymphoma. Kymriah, developed in collaboration with the University of Pennsylvania, became the first chimeric antigen receptor T cell (CAR-T) therapy to receive regulatory approval in August 2017 for the treatment of patients up to 25 years of age with B-cell precursor acute lymphoblastic leukemia (ALL) that is refractory or in second or later relapse. Kymriah is now the only CAR-T cell therapy to receive FDA approval for two distinct indications in non-Hodgkin lymphoma (NHL) and B-cell ALL.

"Today's FDA approval of Kymriah provides another opportunity for Novartis to build on its leadership in CAR-T development, delivering a potentially transformative therapy with durable and sustained response rates and a well-characterized safety profile to help patients in dire need of new treatment options," said Liz Barrett, CEO, Novartis Oncology. "We look forward to leveraging all of our learnings and new capabilities from the initial launch of Kymriah in pediatric and young adult B-cell ALL for this larger group of patients."

DLBCL is the most common form of NHL[2],[3]. For patients who relapse or don't respond to initial therapy, there are limited treatment options that provide durable responses, and median life expectancy is approximately six months[4],[5].

"The goal of Kymriah is to provide physicians with a therapy that has demonstrated durable response rates in relapsed or refractory DLBCL patients, a patient population that has endured multiple rounds of chemotherapy with many having experienced unsuccessful stem cell transplants," said Stephen J. Schuster, MD, the Robert and Margarita Louis-Dreyfus Professor in Chronic Lymphocytic Leukemia and Lymphoma Clinical Care and Research in Penn's Perelman School of Medicine and director of the Lymphoma Program at the Abramson Cancer Center. "With this approval, physicians now have a meaningful therapeutic option that can achieve and maintain a sustained response without stem cell transplant along with a consistent safety profile."

Kymriah is an innovative immunocellular therapy that is a one-time treatment manufactured individually for each patient using the patient's own T cells. Kymriah uses the 4-1BB costimulatory domain in its chimeric antigen receptor to enhance cellular expansion and persistence. In 2012, Novartis and Penn entered into a global collaboration to further research, develop and commercialize CAR-T cell therapies, including Kymriah, for the investigational treatment of cancers.

As part of the Novartis commitment to ensure eligible patients have access to Kymriah, the company continues to collaborate with the Centers for Medicare and Medicaid Services (CMS) on the creation of an appropriate value-based pricing approach. Novartis continues to be an innovator and leader in value and innovative-based pricing options, and is proud to work with CMS and other stakeholders across the healthcare spectrum on creating a sustainable and modern healthcare payment system.

To ensure all hospitals and their associated clinics are aware of how to manage the risks of cytokine release syndrome (CRS) and neurological toxicities, Kymriah is available through a Risk Evaluation and Mitigation Strategy (REMS) program. The REMS program serves to inform and educate healthcare professionals about the risks that may be associated with Kymriah treatment. To support safe patient access, Novartis has established a network of certified treatment centers throughout the country, which are fully trained on the use of Kymriah and appropriate patient care, and there are currently treatment centers which are certified and fully operational to begin treatment of eligible patients with DLBCL.

To address the unique aspects of this therapy, Novartis offers various patient programs and resources to support safe and timely access for patients and address a range of needs.

Novartis is also committed to bringing Kymriah to patients outside the US. In January 2018, Novartis announced that the European Medicines Agency (EMA) granted accelerated assessment to the Marketing Authorization Application (MAA) for Kymriah for the treatment of children and young adults with r/r B-cell ALL and for adult patients with r/r DLBCL who are ineligible for ASCT. Accelerated assessment is granted to therapies which may provide a significant improvement in the safety and effectiveness of the treatment of a serious disease, and the designation is intended to expedite the standard review time. Novartis plans additional regulatory submissions for Kymriah in pediatric and young adult patients with r/r B-cell ALL and adult patients with r/r DLBCL beyond the US and EU in 2018.
About Kymriah JULIET Pivotal Study
The FDA approval of Kymriah in adult patients with r/r DLBCL is based on the pivotal phase II JULIET clinical trial, the first multi-center global registration study for Kymriah in adult patients with r/r DLBCL. JULIET was conducted in collaboration with Penn, and is the largest study examining a CAR-T therapy in DLBCL, enrolling patients from 27 sites in 10 countries across the US, Canada, Australia, Japan and Europe, including: Austria, France, Germany, Italy, Norway and the Netherlands. In the JULIET trial, patients were infused in the inpatient and outpatient setting.

In this Novartis-sponsored study, Kymriah showed an overall response rate (ORR) of 50% (95% confidence interval [CI], 38% - 62%), with 32% of patients achieving a complete response (CR) and 18% achieving a partial response (PR) in 68 patients evaluated for efficacy. The median duration of response was not reached among these patients, indicating sustainability of response[1].

In all patients infused with Kymriah (n=106), severe or life-threatening (grade 3/4) CRS, defined by the Penn Grading Scale -a rigorous scale for grading this reaction-, occurred in 23% of patients. CRS is a known complication of CAR-T therapy that may occur when the engineered cells become activated in the patient's body. CRS was managed globally using prior site education on implementation of the CRS treatment algorithm. Eighteen percent of all infused patients experienced grade 3/4 neurologic events, which were managed with supportive care. Encephalopathy, a distinctive neurotoxicity associated with CAR-T therapies, was seen as severe or life-threatening in 11% of patients. There were no deaths attributed to neurological events, and no fatal cases of cerebral edema have occurred. Grade 3/4 cytopenias lasting more than 28 days included thrombocytopenia (40%) and neutropenia (25%), and grade 3/4 infections occurred in 25%. The most common (>20%) adverse events (AEs) in the JULIET study are CRS, infections, pyrexia, diarrhea, nausea, fatigue, hypotension, edema and headache[1].
About Kymriah Manufacturing
Kymriah is manufactured for each individual patient using their own cells at the Novartis Morris Plains, New Jersey facility. In the US, the target turnaround time for manufacturing Kymriah is 22 days. The reliable and integrated manufacturing and supply chain platform for Kymriah allows for an individualized treatment approach on a global scale. The process includes cryopreservation of a patient's harvested (or leukapheresed) cells, giving treating physicians and centers the flexibility to initiate therapy with Kymriah based on the individual patient's condition. Novartis has significant CAR-T manufacturing experience and has demonstrated a reproducible product. Novartis has manufactured CAR-T cells for more than 300 patients from 11 countries. Novartis continues to advance its CAR-T manufacturing expertise in Morris Plains where we have been supplying CAR-T cells for global clinical trials and where we continue to invest in support of the anticipated demand to meet the needs of patients.

Novartis has also successfully established the Kymriah manufacturing process at the Fraunhofer-Institut for cell therapy and immunology (Fraunhofer-Institut für Zelltherapie and Immunologie) facility in Leipzig, Germany, which currently supports the manufacturing of Kymriah for global clinical trials.
Novartis Leadership in Immuno-Oncology
Novartis is at the forefront of investigational immunocellular therapy as the first pharmaceutical company to initiate global CAR-T trials, and has significantly invested in CAR-T research and worked with pioneers in the field. Kymriah, the first approved CAR-T cell therapy, is the cornerstone of this strategy. Active research programs are underway targeting other hematologic malignancies and solid tumors, and include efforts focused on next generation CAR-Ts that involve simplified manufacturing schemes and gene edited cells.
Please see the full Prescribing Information for Kymriah, including Boxed WARNING, and Medication Guide at www.Kymriah.com
About Novartis
Novartis provides innovative healthcare solutions that address the evolving needs of patients and societies. Headquartered in Basel, Switzerland, Novartis offers a diversified portfolio to best meet these needs: innovative medicines, cost-saving generic and biosimilar pharmaceuticals and eye care. Novartis has leading positions globally in each of these areas. In 2017, the Group achieved net sales of USD 49.1 billion, while R&D throughout the Group amounted to approximately USD 9.0 billion. Novartis Group companies employ approximately 124,000 full-time-equivalent associates. Novartis products are sold in approximately 155 countries around the world.
1. Kymriah (tisagenlecleucel) Prescribing information. East Hanover, New Jersey, USA: Novartis Pharmaceuticals Corporation; April 2018.
2. Vacirca JL et al., Ann Hematol. 2014;93(3):403-409.
3. American Society of Clinical Oncology. Lymphoma - Non-Hodgkin: Subtypes (Dec. 2016 revision). http://www.cancer.net/cancer-types/lymphoma-non-hodgkin/subtypes. Accessed April 2018.
4. Raut, L., Chakrabarti, P. "Management of relapsed-refractory diffuse large B cell lymphoma." South Asian J Can, 2014 Jan-Mar; 3(1): 66-7. Accessed April 2018.
5. Crump M et al., "Outcomes in refractory diffuse large B-cell lymphoma: results from the international SCHOLAR-1 study", Blood. 2017 Oct 19;130(16):1800-1808. Available on https://www.ncbi.nlm.nih.gov/pubmed/28774879. Accessed April 2018.