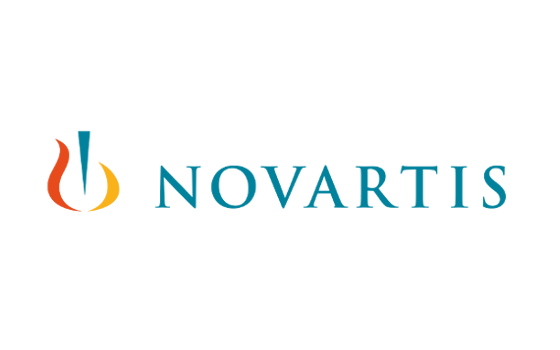 Novartis announced today that it has entered into an agreement and plan of merger with AveXis, Inc. to acquire the US-based Nasdaq-listed clinical stage gene therapy company for USD 218 per share or a total of USD 8.7 billion in cash. The transaction was unanimously approved by the Boards of both companies.
AveXis has several ongoing clinical studies for the treatment of SMA, an inherited neurodegenerative disease caused by a defect in a single gene, the survival motor neuron (SMN1). The lead AveXis gene therapy candidate, AVXS-101, has highly compelling clinical data in treating SMA Type 1, which is the number one genetic cause of death in infants, where 9 out of 10 infants do not live to their second birthday or are permanently ventilator dependent. It is estimated that one out of every 6,000-10,000 children born is affected by some form of SMA.
Vas Narasimhan, CEO of Novartis, said: "The proposed acquisition of AveXis offers an extraordinary opportunity to transform the care of SMA. We believe AVXS-101 could create a lifetime of possibilities for the children and families impacted by this devastating condition. The acquisition would also accelerate our strategy to pursue high-efficacy, first-in-class therapies and broaden our leadership in neuroscience. We would gain with the team at AveXis another gene therapy platform, in addition to our CAR-T platform for cancer, to advance a growing pipeline of gene therapies across therapeutic areas. We look forward on the closing of the deal to a smooth transition for AveXis employees and welcoming them to Novartis."
The US Food and Drug Administration (FDA) has granted AVXS-101 Orphan Drug designation for the treatment of SMA as well as Breakthrough Therapy designation for SMA Type 1. A BLA filing with the FDA for AVXS-101 is expected in the second half of 2018 and approval and launch in the US is expected in 2019. PRIME and Sakigake designations have been secured in Europe and Japan, respectively.
If approved, AVXS-101 would be a first-in-class one-time therapy that addresses the root genetic cause of SMA by effectively replacing the defective SMN1 gene. In a clinical study, AVXS-101 showed life-saving efficacy, with all 15 infants treated event free at 20 months compared with an event-free survival rate of 8 percent in an historical cohort (NEJM, November 2017). AveXis will also present two-year data to the American Academy of Neurology on April 25, 2018.
Paul Hudson, CEO Novartis Pharmaceuticals, said: "Bringing AveXis on board would support both our ambition to be a leader in neurodegenerative diseases and our Neuroscience franchise priorities to strengthen our position in devastating pediatric neurological diseases such as SMA. We relish the opportunity to leverage our expertise, our 70-plus year heritage in neuroscience and our global footprint to help AVXS-101 benefit high-need SMA patients around the world."
AveXis also offers state of the art AAV9 gene therapy manufacturing capabilities and valuable R&D capabilities, which in addition to AVXS-101, includes other pipeline products for Rett Syndrome (RTT) and a genetic form of amyotrophic lateral sclerosis (ALS) caused by mutations in the superoxide dismutase 1 (SOD1) gene. AAV9 is considered to be a clinically proven gene delivery platform for diseases of the central nervous system (CNS).
Assuming mid 2018 completion, the acquisition impact would be slightly negative to Core Operating Income in 2018 and 2019, mainly due to R&D investments. As of 2020, Novartis would expect the acquisition impact to strongly contribute to Core Operating Income and Core EPS accretion driven by a significant increase in sales.
The transaction is expected to close in mid 2018, pending the successful fulfilment of the tender offer and all other closing conditions. On completion, Novartis plans a smooth transition of operations and the integration of AveXis' talented and dedicated employees to continue the mission of bringing AVXS-101 to patients worldwide.
Transaction Details
Under the terms of the agreement and plan of merger, Novartis has formed an acquisition subsidiary, Novartis AM Merger Corporation ("Purchaser"), that will commence a tender offer to purchase all outstanding shares of AveXis for USD 218 per share. Following the completion of the tender offer, Novartis expects to promptly consummate a merger of Purchaser and AveXis in which shares of AveXis that have not been purchased in the tender offer will be converted into the right to receive the same cash price per share as paid in the tender offer (other than shares held by stockholders who properly demand and perfect appraisal rights under Delaware law). The tender offer and the merger are subject to customary closing conditions, including the tender of at least a majority of outstanding AveXis shares on fully diluted basis and the expiration or termination of the waiting period under the Hart Scott Rodino Antitrust Improvements Act.
The transaction to acquire AveXis is planned to be funded through available cash and short-term borrowing.
About Novartis
Novartis provides innovative healthcare solutions that address the evolving needs of patients and societies. Headquartered in Basel, Switzerland, Novartis offers a diversified portfolio to best meet these needs: innovative medicines, cost-saving generic and biosimilar pharmaceuticals and eye care. Novartis has leading positions globally in each of these areas. In 2017, the Group achieved net sales of USD 49.1 billion, while R&D throughout the Group amounted to approximately USD 9.0 billion. Novartis Group companies employ approximately 122,000 full-time-equivalent associates. Novartis products are sold in approximately 155 countries around the world.