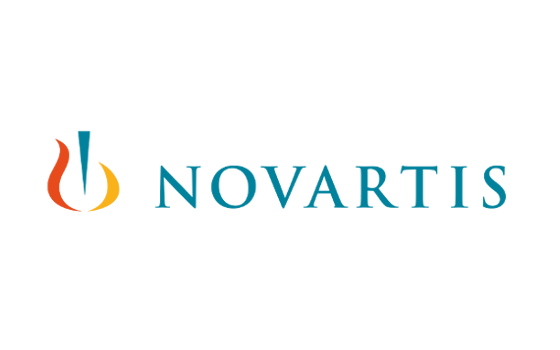 Novartis AG (NYSE: NVS) announced that Advanced Accelerator Applications, a subsidiary of Novartis Groupe S.A., has received US Food and Drug Administration (FDA) approval of its new drug application (NDA) for Lutathera® (lutetium Lu 177 dotatate*) for the treatment of somatostatin receptor positive gastroenteropancreatic neuroendocrine tumors (GEP-NETs), including foregut, midgut, and hindgut neuroendocrine tumors, in adults. Lutathera, which received orphan drug designation from the FDA, is a first-in-class drug and the first available FDA-approved Peptide Receptor Radionuclide Therapy (PRRT), a form of treatment comprising of a targeting molecule that carries a radioactive component. The approval was based on a Phase 3 study which demonstrated a 79% reduction in the risk of disease progression or death within the Lutathera plus best standard of care arm (octreotide LAR 30mg every four weeks) compared to 60 mg of octreotide LAR alone (hazard ratio 0.21, 95% CI; 0.13-0.32; p<00.001). Novartis recently completed a successful tender offer for Advanced Accelerator Applications to become a subsidiary within the Novartis Group.
"The approval of Lutathera marks an important achievement and an innovation greatly needed for the NET cancer community," said Susanne Schaffert, Ph.D., Chairperson and President, Advanced Accelerator Applications. "For 30 years, Novartis has supported the NET community with the development of therapeutics in NET and carcinoid syndrome. I cannot think of a better way to commemorate the joining of two organizations and our future together as we advance new nuclear medicine therapeutics in NET as well as across other tumor types."
NETs are rare tumors originating in the neuroendocrine cells of numerous organs, including the gastrointestinal tract, pancreas and lung. Some patients develop symptoms arising from the excessive production of hormones by neuroendocrine tumor cells, while others remain clinically silent for years. The estimated incidence, or rate of new cases, of NETs in the United States is approximately 6.98/100,000 per year, while the estimated prevalence for 2014, based on the National Cancer Institute's Surveillance, Epidemiology, and End Results (SEER) database, was 171,321.[1] Patient survival with advanced GEP-NETs depends on stage and histology. Patients with well- and moderately-differentiated tumors and distant metastases have a 5-year survival probability of 35%.[2]
The approval of Lutathera is based on results of a randomized pivotal Phase 3 study, NETTER-1 that compared treatment using Lutathera plus best standard of care (octreotide LAR 30mg every four weeks) to 60 mg of octreotide LAR, also dosed every four weeks, in patients with inoperable midgut NETs progressing under standard dose octreotide LAR treatment and overexpressing somatostatin receptors, as well as a subset of efficacy and safety data from an international, single-institution, single-arm, open-label trial conducted by Erasmus Medical Center in Rotterdam, Netherlands in more than 1,200 patients with somatostatin receptor positive tumors.
The NETTER-1 study met its primary endpoint, showing a 79% reduction in risk of disease progression or death using Lutathera compared to 60 mg octreotide LAR (hazard ratio 0.21, 95% CI: 0.13-0.32; p<0.0001).[3] Median PFS was not reached in the Lutathera arm compared to 8.5 months for the 60 mg octreotide LAR arm.[3] A pre-planned interim overall survival analysis determined that Lutathera treatment lead to a 48% reduction in the estimated risk of death (hazard ratio 0.52, 95% CI: 0.32-0.84) compared to treatment with 60 mg octreotide LAR.[3] The objective response rate, composed of complete and partial responses, was 13% for the Lutathera arm compared to 4% in the Octreotide LAR 60mg arm (p<0.0148).[3]
The most common Grade 3-4 adverse reactions occurring with a greater frequency among patients in the NETTER-1 study receiving Lutathera with octreotide compared to patients receiving high-dose octreotide include: lymphopenia (44%), increased gamma-glutamyl transferase (20%), vomiting (7%), nausea and elevated aspartate aminotransferase (5% each), and increased alanine aminotransferase, hyperglycemia and hypokalemia (4% each).[3]
Lutathera® (lutetium Lu 177 dotatate) Important Safety information[3]
About Novartis
Novartis provides innovative healthcare solutions that address the evolving needs of patients and societies. Headquartered in Basel, Switzerland, Novartis offers a diversified portfolio to best meet these needs: innovative medicines, cost-saving generic and biosimilar pharmaceuticals and eye care. Novartis has leading positions globally in each of these areas. In 2017, the Group achieved net sales of USD 49.1 billion, while R&D throughout the Group amounted to approximately USD 9.0 billion. Novartis Group companies employ approximately 122,000 full-time-equivalent associates. Novartis products are sold in approximately 155 countries around the world.
1. Dasari A, Shen C, Halperin D, Zhao B, Zhou S, Xu Y, Shih T, Yao JC. Trends in the incidence, prevalence, and survival outcomes in patients with neuroendocrine tumors in the United States. JAMA Oncol. 2017; 3(10):1335-1342.
2. Yao JC, Hassan M, Phan A, et al. One hundred years after "carcinoid": epidemiology of and prognostic factors for neuroendocrine tumors in 35,825 cases in the United States. J Clin Oncol. 2008;26:3063-3072.
3. LUTATHERA® [prescribing information]. Millburn, NJ: Advanced Accelerator Applications USA, Inc.; January 2018. http://www.adacap.com/wp-content/uploads/2018/01/Lutathera_lutetium_Lu_-177_dotatate_PI_2018_01.pdf
* USAN: lutetium Lu 177 dotatate/INN: lutetium (177Lu) oxodotreotide