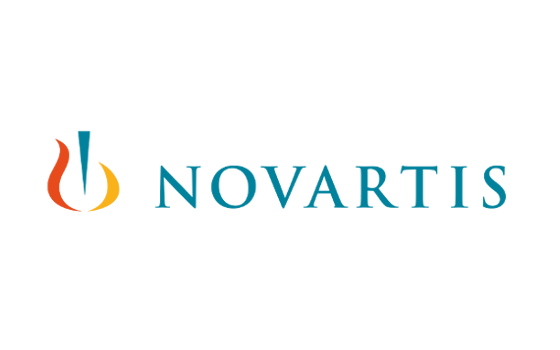 Sandoz, a Novartis division and the global leader in biosimilar medicines, announced today that the US Food and Drug Administration (FDA) has accepted its Biologics License Application (BLA), submitted under the 351 (k) pathway, for proposed biosimilar adalimumab to the reference medicine, Humira®*.

"When patients are dealing with a chronic disease, it is imperative they have access to important medication that will help best manage their health." said Mark Levick, Global Head of Development, Biopharmaceuticals, Sandoz. "The FDA's acceptance of the regulatory submission for our biosimilar adalimumab brings us one step closer to offering a portfolio of options to the millions of patients in the US who suffer from an inflammatory disease."

Adalimumab is indicated for the treatment of a number of inflammatory diseases including rheumatoid arthritis, plaque psoriasis, Crohn's disease and ulcerative colitis[1]. Rheumatoid arthritis alone affects approximately 1.5 million Americans with 200,000 new cases diagnosed each year[5], [6]. Women are disproportionately (3:1) affected by the disease[5].

The comprehensive data package submitted to the FDA, which comprises analytical, preclinical and clinical data, is expected to demonstrate that Sandoz proposed biosimilar adalimumab matches the reference biologic in terms of safety, efficacy and quality. Clinical studies submitted to the FDA include a pharmacokinetic study in healthy volunteers and a Phase III confirmatory safety and efficacy study in patients with moderate to severe chronic plaque-type psoriasis (ADACCESS)[2]-[4].

Sandoz is committed to increasing patient access to high-quality biosimilars. As the global leader in biosimilars, Sandoz has five biosimilars marketed in various countries worldwide, as well as a leading global pipeline. Sandoz is well-positioned to continue leading the biosimilars industry based on our experience and capabilities in development, manufacturing and commercialization. As a division of Novartis, the first global healthcare company to establish a leading position in both innovative and off-patent medicines, we benefit strongly from this unique blend of experience and expertise in many different market environments.
About Sandoz
Sandoz is a global leader in generic pharmaceuticals and biosimilars. As a division of the Novartis Group, our purpose is to discover new ways to improve and extend people's lives. We contribute to society's ability to support growing healthcare needs by pioneering novel approaches to help people around the world access high-quality medicine. Our portfolio of approximately 1000 molecules, covering all major therapeutic areas, accounted for 2016 sales of USD 10.1 billion. In 2016, our products reached well over 500 million patients and we aspire to reach one billion. Sandoz is headquartered in Holzkirchen, in Germany's Greater Munich area.
* Humira® is a registered trademark of AbbVie Biotechnology Ltd.
1. Humira® Highlights of Prescribing Information, 2002. Available at: https://www.accessdata.fda.gov/drugsatfda_docs/label/2012/125057s232lbl.pdf . Last accessed December 2017.
2. Blauvelt A et al. A randomized, double-blind, multicenter study to compare the efficacy, safety, and immunogenicity of a proposed adalimumab biosimilar (GP2017) with originator adalimumab Poster #5224 presented at the 2017 American Academy of Dermatology (AAD) Annual Meeting, 3-7 March 2017.
3. Blauvelt A et.al. Long-Term Efficacy, Safety and Immunogenicity Results from a Randomized, Double-Blind, Phase III Confirmatory Efficacy and Safety Study Comparing GP2017, a Proposed Biosimilar, with Reference Adalimumab [abstract]. Arthritis Rheumatol. 2017; 69 (suppl 10). American College of Rheumatology (ACR) Annual Meeting, US, 3-9 November 2017.
4. Jauch-Lembach J, et.al. Randomized, Double-Blind, Single-Dose, Three-Arm Parallel Trial to Determine the Pharmacokinetics and Safety of GP2017, EU- and US-Adalimumab in Healthy Male Subjects [abstract]. Arthritis Rheumatol. 2017; 69 (suppl 10). American College of Rheumatology (ACR) Annual Meeting, US, 3-9 November 2017.
5. Sholtzhauer, T.L. (2014). Living with Rheumatoid Arthritis. Available at: https://books.google.co.uk/books?id=ouURBAAAQBAJ&lpg=PR17&dq=200. Last accessed December 2017.
6. Arthritis Foundation. What is Rheumatoid Arthritis? Available at: http://www.arthritis.org/about-arthritis/types/rheumatoid-arthritis/what-is-rheumatoid-arthritis.php. Last accessed December 2017.